The New Gig Economy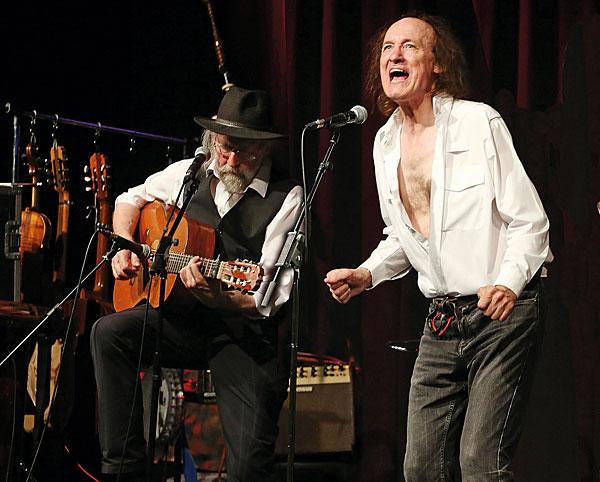 As more groups turn to touring to generate revenue, Johnny Black casts an eye over the more innovative ways some bands are winning over fans
It used to be so simple. Back in the day, music artists recorded albums and then went out on expensive tours, often making a loss, in order to promote and sell considerable quantities of their LPs. The big money then was in the vinyl, and that vinyl was largely under the control of a handful of major international music corporations, such as EMI, CBS, Warner Bros, Polygram and their ilk.
That situation was turned on its head somewhere around the start of the new millennium with the arrival of such innovations as the Internet, digital files, computerised home studios and social media. Suddenly, by combining these new technologies, seemingly unlimited quantities of music could be downloaded, with the result that the balance of power started moving from the global music giants, not just to you and me but to the artists themselves.
Songwriters could create high quality recordings at home and make them available globally via the Internet, spreading their name and their music across the world. The catch was that this artist-controlled model of musical creation and distribution, didn't create revenue for the artist, because once the music was online the audience could find ways to download it for free.
Somehow, artists had to find a way to make money that didn't rely on selling the music itself. This was true for the megastars as much as for the bedroom boffins. The answer was to earn cash from a musical experience which could not be duplicated or downloaded and, happily, it already existed. It was called touring.
Box Office Bonanza
Nothing matches the experience of actually being present at a gig where an artist performs music live, where you can feel the music hit your chest, dance like a dervish among others who love the same music as you and soak up the atmosphere that cannot be replicated by a digital file.
Superstar artists were in the fortunate position of having huge existing audiences who would come to their live shows, so the trick was to release new music knowing that while it would not generate as much lolly as it previously did, it would make the public aware of the artist's accompanying tour.
Thus, the vast global network of arenas and stadiums, that had grown up over the past 30 years or so, became planet-wide shopfronts for the megastars' merchandise – clothing, posters, mugs and anything else with the artist's name on it. Better yet, to enjoy the privilege of buying all this peripheral tat, the fan had to pay an exorbitant fee for a ticket to the show.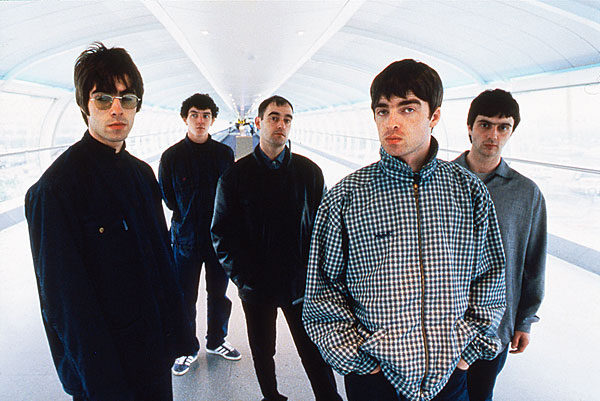 Despite standard tickets for Oasis's 1996 appearance at Knebworth costing a then giddy £22.50, over 2.5m people applied, smashing box-office records. Yes, the high price of the tickets drew some fire from the band's fans, but it was a signal of things to come.
Flying Start
Meanwhile, artists lower down the ladder began to discover that the new hierarchy had also created opportunities for them. On May the 3rd, 2006, eccentric rocker John Otway announced an ambitious plan to charter an Airbus A340-400, which could seat over 250 passengers, and use it for a world tour taking in Carnegie Hall, Sydney Opera House and elsewhere. Could this really be possible for a cult artist whose only real commercial success was the hit single 'Really Free' that reached No 27 in the chart in 1977?
'The idea was that fans could pay to travel with me on the Airbus, which would cover the costs of the tour,' he explains. What Otway had realised was that, although his fanbase was relatively small, it was devoted. If he could convince about 180 of them to stump up £3900 each, they would get a world tour with live music at every stop, plus accommodation. Amazingly, it almost worked. 'We had 150 fans signed up but, to make the tour break even we needed another 30 fans, which we never got, so the tour got cancelled.'
But Otway is nothing if not supremely optimistic. Way back in 1980, he and his musical partner Wild Willy Barrett had undertaken what he called 'The Tent tour'. He tells me, 'We only played gigs in towns that had chart return shops. To cut the costs of touring we stayed in tents on local camp sites. We announced that fans could come to the gigs for free but only if they brought a copy of our new single, 'DK 50/80', with them, to the venue. Of course, the idea behind this was that purchases of the single in the Chart Return shops, would generate enough sales to put the single onto the next week's chart.'
Unlucky Strike
Although unscrupulous, it was an ingeniously mad plan.
'It worked insofar as it got the single to No 45 in July 1980 and the next step would be to appear on Top Of The Pops, thereby selling even more singles. Disastrously, the Musicians Union went on strike that week so our appearance on Top Of The Pops was cancelled.'