Under the covers... School's Out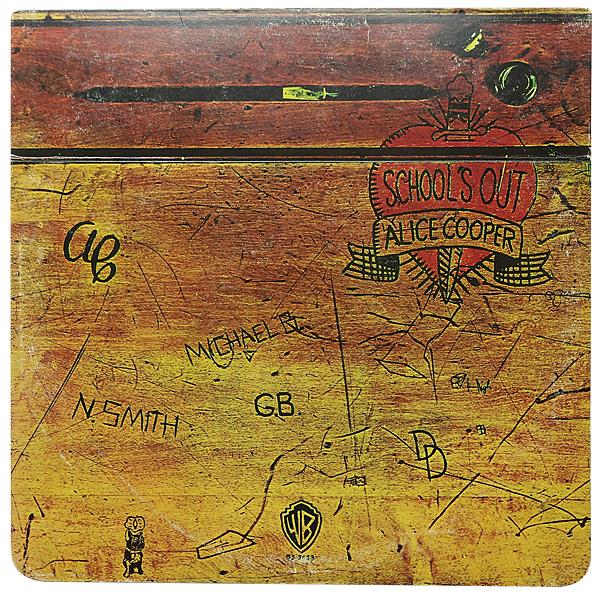 Johnny Sharp on the creation of the artwork for Alice Cooper's early '70s album School's Out
When Alice Cooper's single 'School's Out' swept across America in the spring of 1972 then went on to become an international smash hit, it offered a ready-made shoutalong anthem for a generation.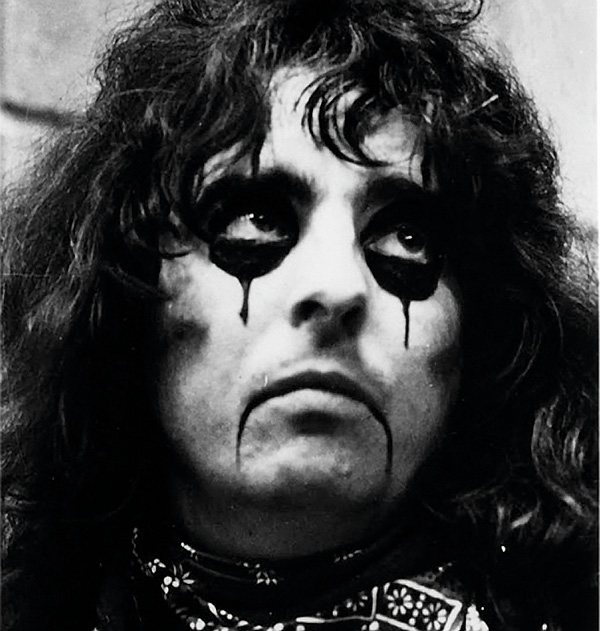 'I've never had a song or heard of any song that's had as much impact on kids', Cooper said in 2012. 'That song is everybody's national anthem. From US presidents to movie stars to guys you would look at in an airport and think were the furthest thing away from rock 'n' roll, they would come up to me and say, "'School's Out' got me through school".'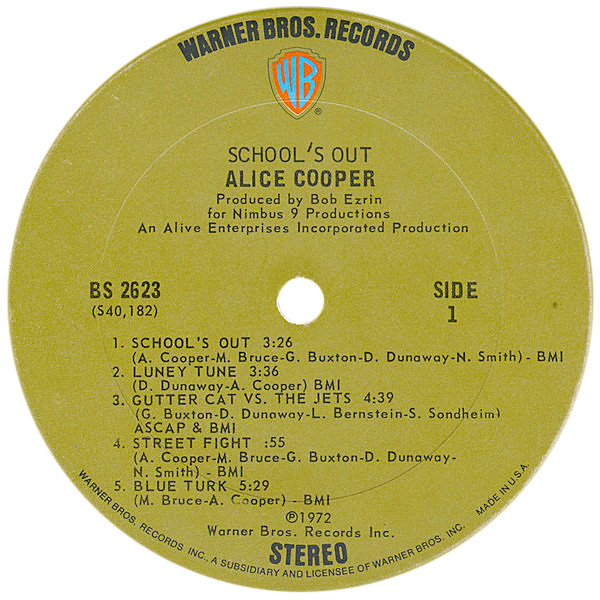 The artist formerly known as Vince Furnier has admitted that his own days in the classroom in Phoenix, Arizona in the early 1960s were far from unbearable, not least because he was a successful runner who formed a band with friends from his state champion cross-country team – The Spiders. They would go on to be renamed Alice Cooper, with Furnier ultimately adopting the same sobriquet. 'I had the jocks covered… I had the rockers covered. No one was able to beat me up.'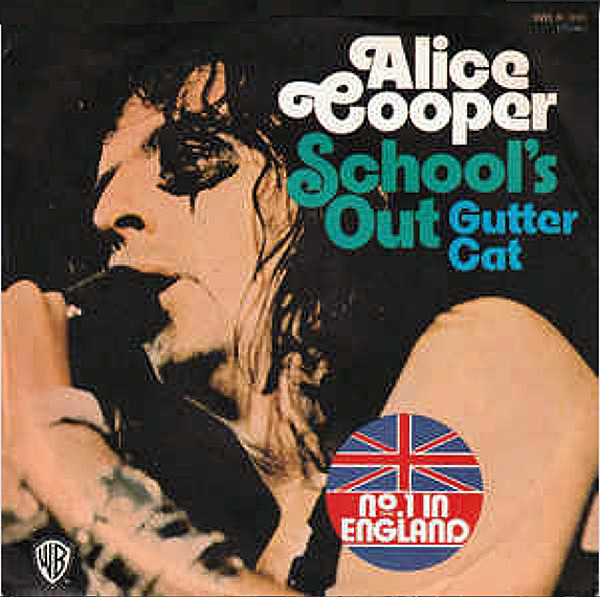 Building A Monster
There was a lot more to Alice Cooper than one rousing rebel song, though, and when the album of the same name was released in June 1972, the sleeve design took the classroom concept and ran with it, even having fun with the whole concept of packaging LPs that had gatefold sleeves.
The design, which was by Craig Braun, offered a similar sense of suggestive humour found on the trouser-fly sleeve of The Rolling Stones' Sticky Fingers LP from the previous year that Braun had also co-created. As such, it helped cement in the public consciousness the brand values (although you'd have been lucky to find many people using that term in 1972) of a hard rock band taking the straight-baiting, shock-rock modus operandi of the '60s counterculture bands and building up on it, helping to shape the emergent glam rock scene while doing so.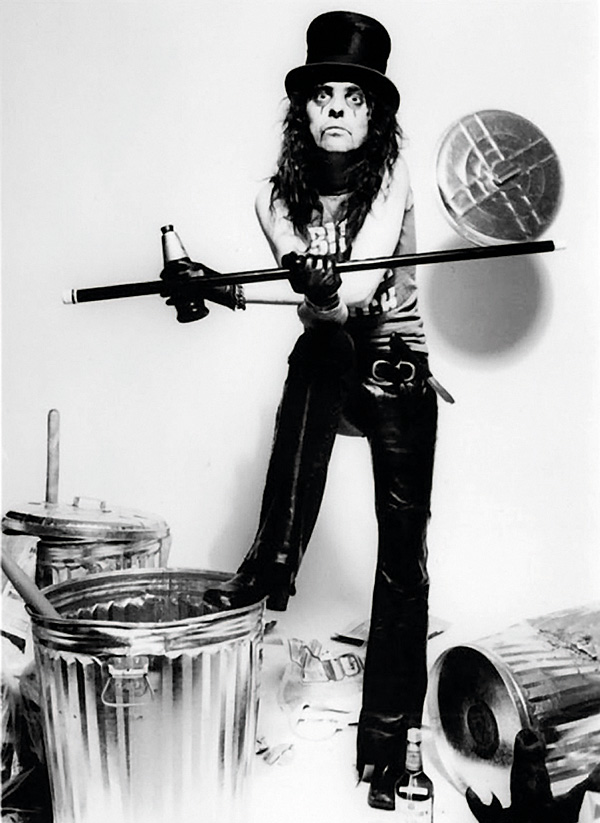 That process had actually begun several years earlier, as a whole aesthetic universe was formed around Alice Cooper, fuelled by a clutch of artistic, cultural and musical inspirations on the part of the artist formerly known as Vincent.
The Spiders relocated to LA in 1967, and persuaded avant-rock maverick Frank Zappa to sign them to his new label Straight. They were now going under the moniker Alice Cooper, their name designed to sound, in Vince's words, 'like Lizzie Borden. It's like that innocent girl next door has a hatchet behind her back'. The frontman was also beginning to embody that character, inspired by looks such as the make-up smeared Bette Davis in Whatever Happened To Baby Jane and the eyepatched, black-clad Anita Pallenberg as The Great Tyrant in Barbarella. Zappa's live-in girlband The Girls Together Outrageously helped further style the band.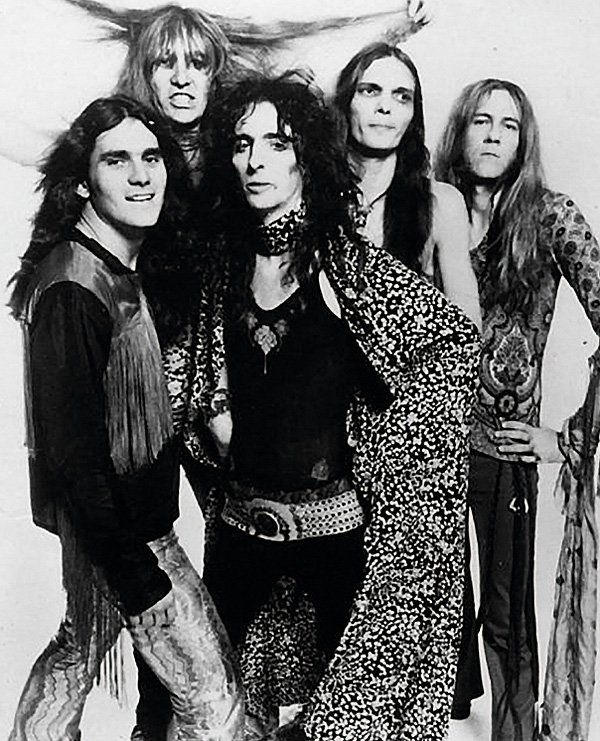 Their making two albums with a psychedelic, experimental rock sound, to little local interest, the band relocated again to Detroit ('LA didn't get us. They were all on the wrong drug for us', said Cooper in 2003), where they found Midwest fans were more receptive, particularly now that their sound was hardening into a chunkier, punkier hard rock style.
Pop Goes Panto
Hooking up with ambitious Canadian producer Bob Ezrin, they created their first hit in the shape of 'I'm Eighteen'. This caught the attention of Warner Bros, which signed the band and funded grander stage shows and stunts – such as the mock execution of their frontman in an electric chair – as well as promoting their first hit album, 1971's Love It To Death (albeit with a cover that was censored).
With the addition of a snake mascot to adorn the cover of Killer, the full Alice Cooper audio-visual assault was fast building momentum. The stage was now set for Alice Cooper, the man, the band, the pantomime villain, to terrorise the pop charts.