The New Gig Economy Page 2
Undaunted, Otway devised yet another madcap scheme in 2016, to record an album on the Caribbean island of Montserrat where The Beatles' producer Sir George Martin had set up a studio.
'We invited fans to join us on Montserrat and if they did, they would be allowed to sing on the album. Fifty fans turned up, and the Prime Minister met us at the airport, because we were the first band to record on Montserrat since The Rolling Stones did Steel Wheels in 1989. They also held a reception for us in Government House.'
Next year Otway will celebrate his 5000th gig by playing at Shepherd's Bush Empire in London on April the 3rd, 2021. Not bad for a cult rocker.
Saddle Bars
Not everybody, however, has the single-minded determination of an Otway, but several other artists have come up with imaginative ways to tour in the new rock hierarchy. Songwriter Paul Heaton, who enjoyed a string of memorable hits with his band The Beautiful South, has twice undertaken tours by bicycle.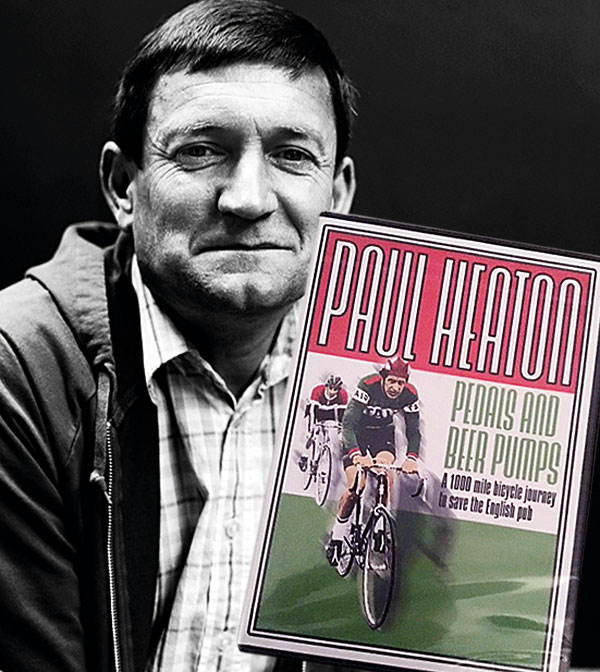 The first was Pedals And Pumps in 2010, a 1000-mile excursion starting on May the 5th at The Flying Horse, a pub in Rochdale, and ending 16 gigs later at The Southern in Chorlton. The venture was inspired by his dismay at noticing that a pub he'd often cycled to near Macclesfield had closed. 'I thought it'd be great to do a tour of Cheshire to save the pubs. Then I thought, 'Why not extend it?".'
He repeated the idea in 2012, to celebrate his 50th birthday, this time pedalling 2500 miles over 40 days, from the King's Arms in Salford via Scotland, Wales, Ireland and The Isle Of Wight, to London. Asked how he enjoyed the experience, Heaton responded, 'A good day is when you have the wind behind you'.
Inevitably, this kind of outing isn't going to generate huge piles of cash, and is a hard physical slog, but what it does do is give an artist's name a much higher media profile than yet another simple trundle around the standard gig circuit. It's then up to the artist to turn that profile into further opportunities.
One band which did precisely that is Skinny Lister. On August the 21st, 2010, the London-based folk quintet set off on a ten-day tour by narrowboat, journeying along the Grand Union Canal from Linslade, Bedfordshire, to Camden Lock, London, and back again.
The band's co-founder Dan Heptinstall recalls it for me, saying, 'We sing folk songs and sea shanties, so the narrowboat idea suited our style. Wherever we moored for the night, we would go into the nearest pub and tell them we'd play a show if they'd feed us for the night'.
Vocalist Lorna Thomas adds, 'We converted the boat into a little studio with a laptop and a couple of good mics and recorded a bunch of songs which we were able to get pressed up as a limited edition EP called Grand Union, in time for the final show at Camden Lock'.
Heptinstall takes up the tale again, saying, 'We weren't playing to lots of people in the pubs, but it was an interesting angle for the media. Channel 4, for example, made a documentary about us'.
Lock 'N' Roll
Although the tour itself made them precisely zero money, the band used their increased profile to secure so many paying gigs that in 2011, they were officially crowned 'Hardest Working Band in the UK' by the Performing Rights Society. They then went on to tour the US, playing the 2012 Vans Warped Tour, SXSW, the Coachella Festival, and other events, not to mention securing recording deals with the SideOneDummy label in Los Angeles, Uncle Owen Records in Japan and the independent Sunday Best Records in the UK.
As with any ventures of this sort, the band readily admits that their narrowboat tour was physically demanding but, according to Lorna, 'the hardest work was getting through all the canal lock gates'.
No-one in his right mind would suggest that touring by bicycle, narrowboat or even rented Airbus is a recipe for vast financial reward but, with a little imagination, it is clearly possible for working musicians to get a foot on the ladder to success and establish a platform from which they might be able to move onwards and upwards.
'When monkeys rule the Earth, all the arenas will be deserted or burned down, but the pubs will still be open,' pointed out Paul Heaton. 'I can't remember any of the big shows I did with The Beautiful South, but I remember every single one of the pub gigs, even the names of the landlords and landladies.'