The New Gig Economy Location, Location....
Location, Location....
If playing concerts in front rooms isn't weird enough for you, consider the fact that some fearless artists have performed in locations that most sane human beings wouldn't even consider.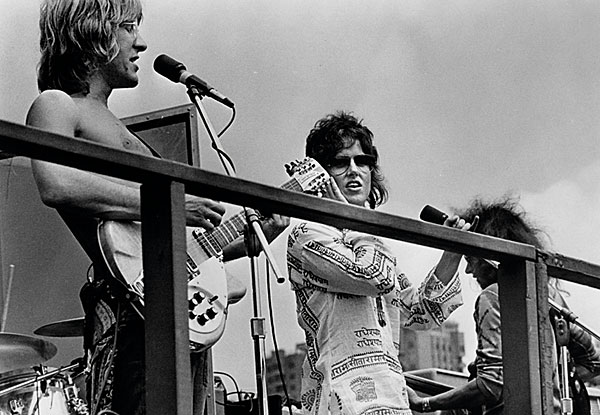 The Drifters sang of the delights of being 'Up On The Roof' in 1964, but Jefferson Airplane went one step further in December 1968 by actually performing on the roof of the nine-storey Schuyler Hotel in midtown Manhattan.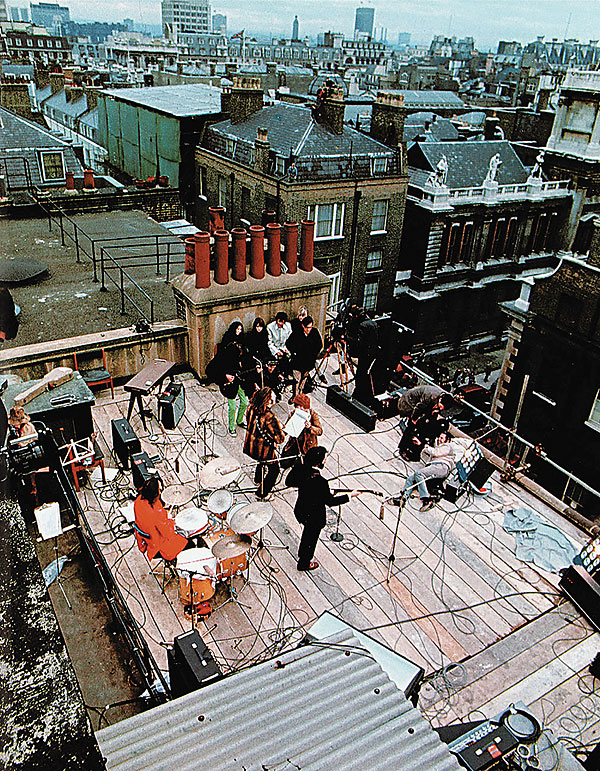 The Beatles then popularised the concept with their own rooftop concert atop their Savile Row HQ in London on January the 30th, 1969. Since then, everybody and his dog, including U2 and Tom Petty, has resorted to this strategy, with Madness trumping the lot by playing atop Buckingham Palace in 2012.
Back in September 1978 The Grateful Dead rocked out in front of the Great Pyramid of Giza in Egypt, but then Jean-Michel Jarre outdid them by performing live to 120,000 people in the same location on New Year's Eve, 1999.
There was, presumably, no problem with sweltering Egyptian heat when in December 2013 Metallica made history by being the first band to play under a Perspex dome at Carlini in Antarctica.
Jamiroquai played live aboard a Boeing 757 at 33,000 feet, achieving a new world record in 2007, which stood until 2010, when James Blunt played at 42,000 feet. One wonders how long before The Police re-form for a one-off concert performing 'Walking On The Moon' on the Moon – where else?