Under the covers... Rumours Worthington's Worth
Worthington's Worth
If there's any creative person outside the band inextricably associated with Fleetwood Mac, it's American rock photographer Herbie Worthington. He first worked with the group on 1974's Heroes Are Hard To Find, which proved to be the first of three highly arresting cover images he'd create for them, all featuring the towering drummer who lends his name to the band.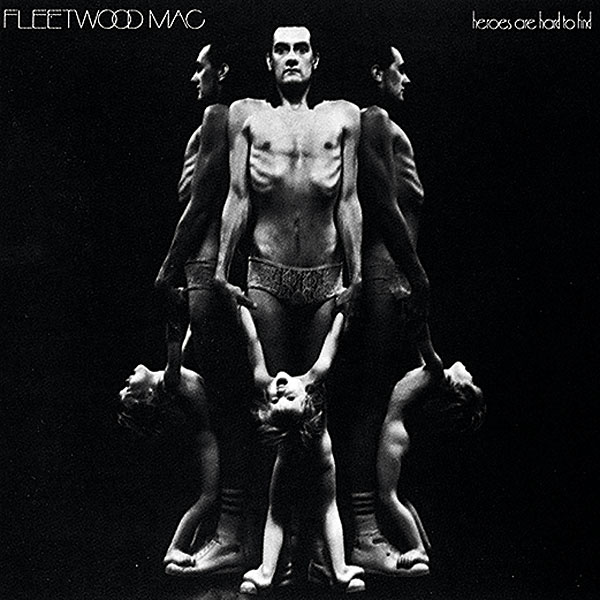 That LP saw him dress Mick in what Fleetwood later recalled were 'lace underpants that belonged to Sandra (a friend)… and I'm holding my three-year-old daughter Amelia's hands as she stands on my shoes'. The follow-up, Fleetwood Mac, established a clean, minimal visual style (this time with John McVie kneeling to appear dwarf-like) and featured the crystal ball also seen on the Rumours sleeve.
On his death in 2013, Herbie Worthington was fondly remembered by friends, family and those who worked with him as a gentle giant of a character. 'He was... a big bear left over from the hippy era', said Mick Fleetwood. Worthington would often work barefoot.
His working relationship with the band continued with his cover images for Stevie Nicks' 1981 LP Bella Donna and 1983's The Wild Heart. More diverse covers he also worked on included former Mac man Jeremy Spencer's 1979 album Flee, and artwork for Buddy Miles, Lita Ford and Arthur Lee.
His working partnership with Fleetwood Mac then came full circle when he shot the sleeve for the band's last studio album, Say You Will, released in 2003.