Under the covers... Rumours Page 2
But he was hardly the most reliable of bandleaders. Herbie Worthington [see boxout, p33], the late photographer who created the cover image and conceived the concept – even bringing his own footstool for Fleetwood to use – was also in-house photographer for the band, hanging out at the Record Plant studios in Sausalito, California, where they spent a year, on and off, making Rumours. He recalled: 'Mick was like the father hen, overseeing everything. He would take the clocks out of the studio so people were less aware of time passing'.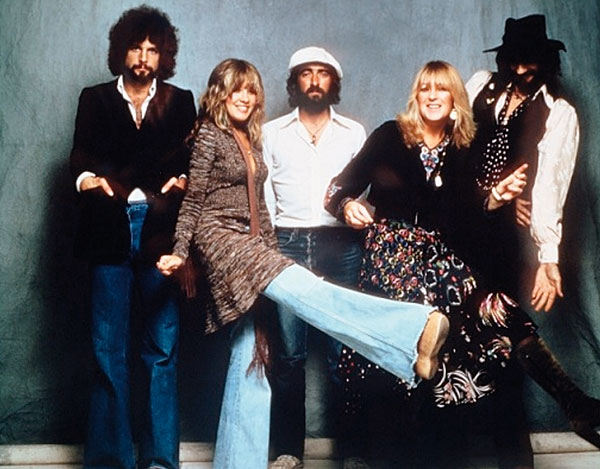 You could argue that this approach had its pros and cons, given that the drummer was as fond of drink and drugs as were his bandmates. 'It was the craziest period of our lives', Fleetwood said later. 'We went four or five weeks without sleep, doing a lot of drugs. I'm talking about cocaine in such quantities that, at one point, I thought I was really going insane.'
Sisterly Embrace
Throughout the sessions, a black velvet bag of cocaine was kept under the mixing desk, from which the band could help themselves. But considering that Fleetwood often slept under the mixing desk ('I felt it was the only safe place to be') he was perhaps closer to temptation than was strictly wise.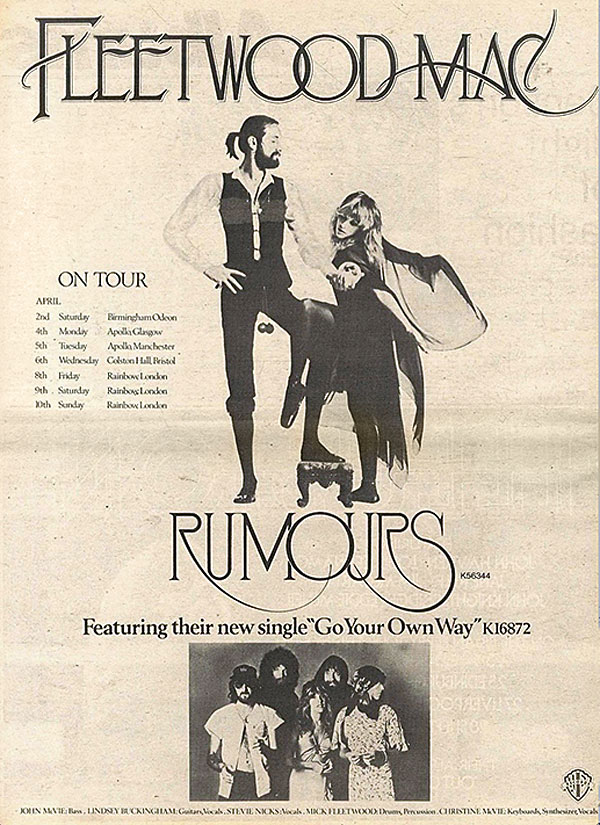 The inner sleeve poster included with the LP is made up of a collage of shots taken by Worthington during his time spent with the band as they recorded the album, some of which hint at the less-than-sober state they were in throughout.
'I'd been working with them since 1974', the snapper recalled, 'so when they started Rumours, I was brought in to document it for the inner sleeve. The girls were kind of kept apart… while I lived with the guys in a house about five minutes away'.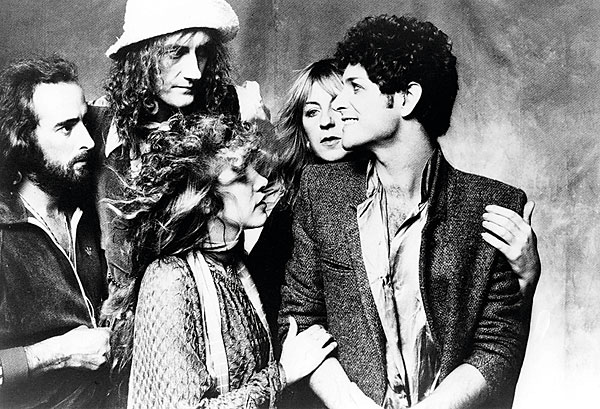 This arrangement was perhaps valuable in terms of keeping tensions from boiling over, and one of Worthington's images on the back sleeve shows Stevie and Christine in a sisterly embrace as Fleetwood looks on paternally. This is perhaps reflective of the bond the two women in the band developed during the recording.
When they first travelled to California, the studio gave them a house to stay in. The keyboard player and singer only spent one night there. 'That house was like the riot house', Nicks said in 2013. 'There were girls everywhere and everybody was completely drunk the whole time. Me and Chris [McVie] decided we couldn't be there.'
Clicking 'N' Popping
This recollection was backed up by Fleetwood who described the boys' HQ as 'like a bordello with blacked-out rooms, thick shag carpets... and a liberal sprinkling of assorted drugs'.
Nicks and McVie instead moved into adjacent condominiums by the city's harbour. 'We didn't have anybody else', she said later. 'Because there was this chaos going on with me and Lindsey, the band gave me a friend in this woman and I could hang out with Christine.'
Worthington, meanwhile, managed to capture some of the lighter moments on his inner sleeve poster collage, such as the photo on the far right of John McVie with a wine a bottle turned upside down and taped to his arm so that it looks like an intravenous drip.
Worthington died in 2013, but in 1997 he revealed that he was just as fond of the strip of photos on the back cover of the album as he was of the main cover shot. 'The magic about the back [sleeve] is the top series of photos that we did in rehearsal', he explained.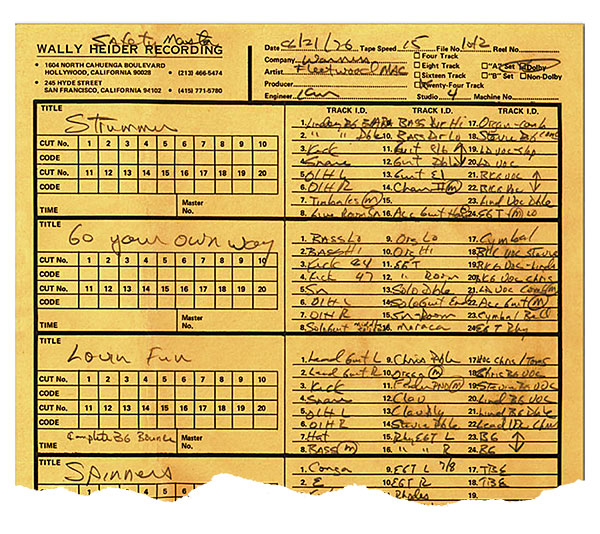 When John walked across to hug Lindsey, at this particular time nobody was getting along, you know the divorces… and if you notice, Lindsey is a little bit put off because he doesn't know… you know, this wasn't staged, John just spontaneously walked across and hugged him, and when John walked across, I just kept clicking and popping. And when he hugged him, Christine took a hold of Stevie and like, poor Mick, out in the cold, he's like, "everybody's hugging – poor me, left out". This… is a big deal. Because it's an expression of love.'
Decadent Cool
John McVie is said to have suggested the title Rumours as the songs were dominated by stories about one another, and the machinations going on behind the scenes have helped turn a band producing inspired and timeless but hardly edgy soft-rock into a symbol of decadent '70s rock 'n' roll cool. That infinitely strange sleeve and the images elsewhere in the package only help to reinforce those b(r)and values. Which is surely the primary job of any good album packaging.