Sylvia Robinson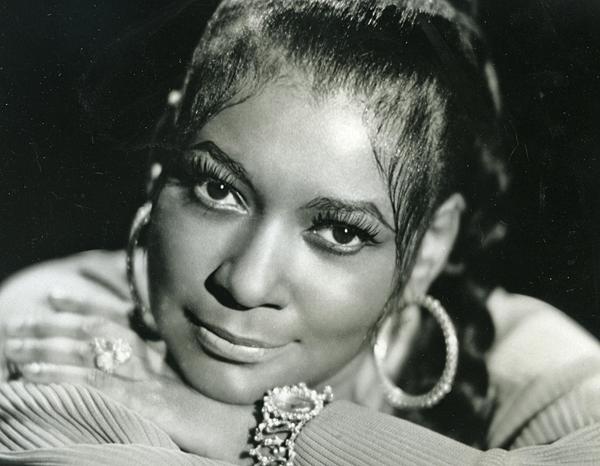 From early fame in the '50s as part of an R&B duo, this New York-born producer was to change pop music culture forever by creating the world's first ever rap smash hit. Steve Sutherland on the life and work of the woman they call the 'Mother of hip-hop'
A-a-a-a-a-nd… Action! There's this young guy minding his own business outside the McDonald's on the corner of Palisade Avenue in Englewood, New Jersey, when an Oldsmobile 98 pulls up to the kerb. A teenaged boy jumps out, races over to the guy and shouts: 'Casper! Where you been? You were due in the studio on Monday!'.
Casper shuffles his feet, looks down at the sidewalk and comes over all coy and evasive. 'Casper!' the kid shouts. 'What goin' on?' Casper sighs and softly explains that he won't be showing up at the studio this Monday, next Monday or any Monday ever since his dad, who's a radio DJ, has warned him off having anything to do with their arrangement. Something to do with some dodgy past dealings.
The kid grumbles at Casper. Tells him he's stuck his neck out for him. The kid is the boss's son and he's told the boss that Casper's a crack MC. He tells him the boss is about to make him a star, putting his voice on a record. Tells him he's passing up the chance of a lifetime. The backing track's done. It's all systems go.
Casper just shrugs. The kid lets fly a curse and wanders back to the car where he, the boss and a mate of the kid's chew over what to do next. The mate says he knows this guy, works in a pizza parlour, always rappin', so they pull up outside Crispy Crust Pizza.
Sweet Success
The mate goes in and comes back out accompanied by this massive fellow called Henry 'Hank' Jackson. Hank then climbs into the back of the car and explains that, apart from flippin' dough, he manages a club act from the Bronx called The Cold Crush Brothers and it's their tapes that he raps along to while he works. The boss slips a cassette into the car's tape deck and Hank duly freestyles, very impressively.
Unbeknown to them, watching all this action from across the street is another of the son's school friends and he now approaches the car, points to Hank and says, 'He's all right, but my man's vicious'.
'My Man' is Guy O'Brien, part of Jersey's One On One Crew. He is beckoned, duly moseys over, climbs into the car and spills his considerable verbals all over the backing tape. He's good too, at least as good as Hank. The boss decides if it works fine with one, it'll work mega with two, but just then another young dude who's been clocking the action sidles over. This is Mike Wright. He pops his head through the window and – kaboom! – the boss has got a trio. Heading back to the studio, the three get on it, the boss, 'feels chills all over my body' and tells them, 'Right, the three of you are married'.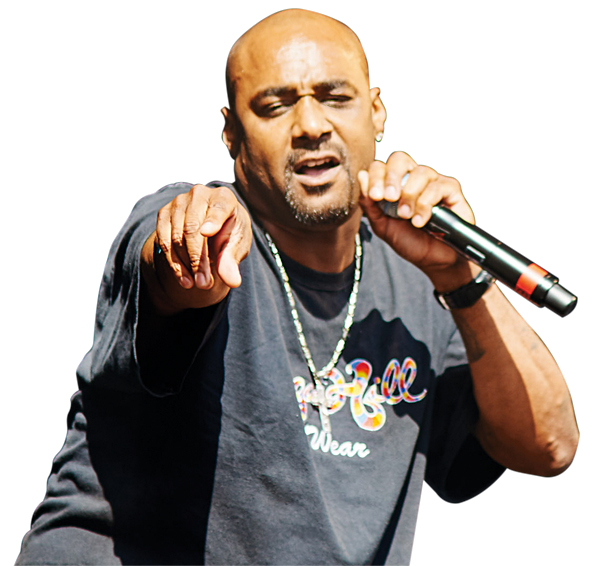 Within a few hours they are transformed into Wonder Mike, Big Bank Hank, and Master Gee, aka The Sugarhill Gang. And the boss? In case you haven't guessed already, her name is Sylvia Robinson and she is head of Sugar Hill Records. Seeing as this extraordinary tale, although true, is panning out like some Spike Lee script, let's just flashback for a moment to fill in her back story.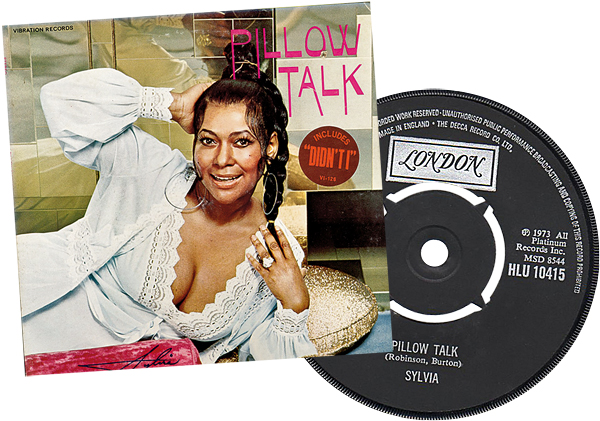 Local Celebrity
Sylvia Vanderpool is born in Harlem in 1935. By the age of 13 she's recording 'Little Boy' as a singer for Savoy Records and is something of a local celebrity. By 15 she's dropped out of school and is recording novelty records like 'I Went To Your Wedding' and 'The Ring For Jubilee'.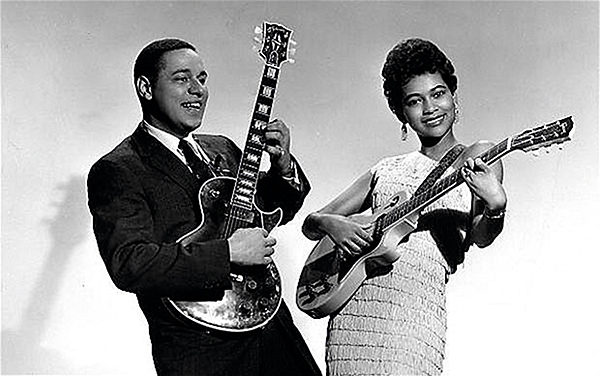 Eventually the minor hits dry up and Sylvia takes to typing for a living and dating a player called Joe Robinson, a renowned hustler and racketeer, who assumes the role of her manager, puts her together with an older guitar teacher called Mickey Baker and markets them as Mickey & Sylvia. The stuff they do is so sexy audiences assume they are a couple and in 1956 they hit pay dirt over a rewritten Bo Diddley riff with 'Love Is Strange', which goes Top 20.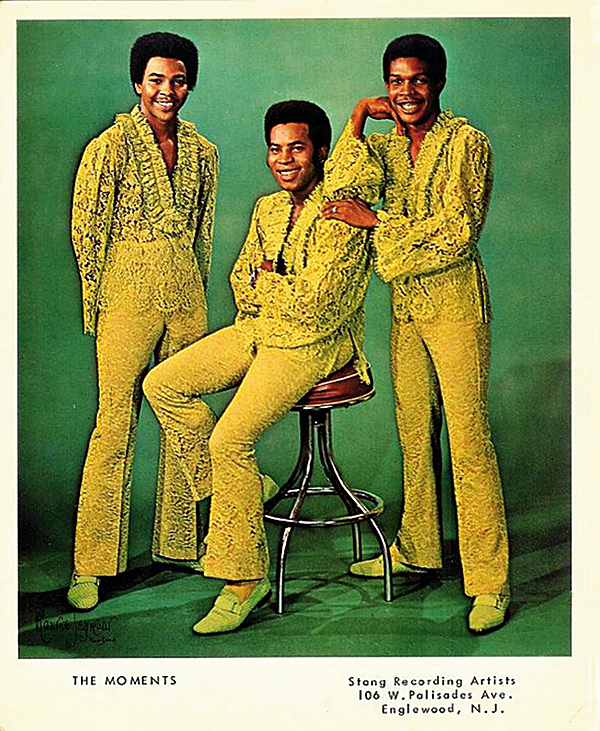 By the time she's 20, Sylvia knows the ins and outs of a studio intimately and, now married to Joe, begins producing here and there, helming Joe Jones' 'You Talk Too Much' for Roulette, and 'It's Gonna Work Out Fine', the first hit for Ike and Tina Turner, her efforts uncredited by the innately sexist music industry. Moving to Englewood, Joe and Sylvia start a family and, in 1968, fed up with being ripped off, found their own record company, All Platinum Enterprises, specialising in soul. Their successes – 'Not On The Outside' and 'Love On A Two-Way Street' for The Moments; 'Shame Shame Shame' for Shirley And Company – are written and produced by Sylvia, who also writes, sings and produces 'Pillow Talk' that sees her riding high on the disco curve at No 3 in the Billboard charts during 1973.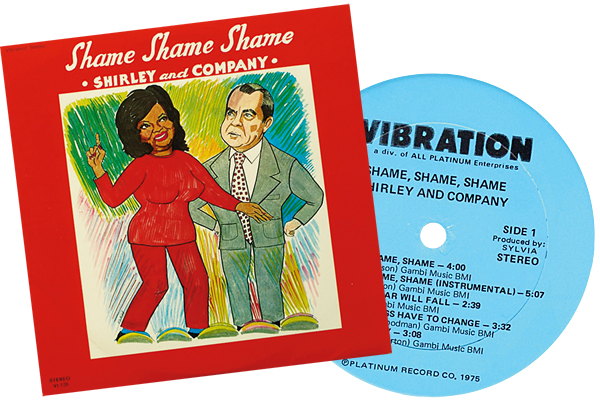 Rap Is Born
By the end of the decade, though, All Platinum is anything but. Pretty much bankrupt, Sylvia and Joe put a new label together with some financial help from industry gangster Morris Levy. They have a name – Sugar Hill – but they are out of synch with prevailing tastes and staring down the barrel of failure until Sylvia attends a birthday party arranged by her niece at a disco club called Harlem World. DJing that night is a fellow called Lovebug Starski and once he gets the dancers riled up with a series of wild call-and-responses, Sylvia has an epiphany.