Dave Stewart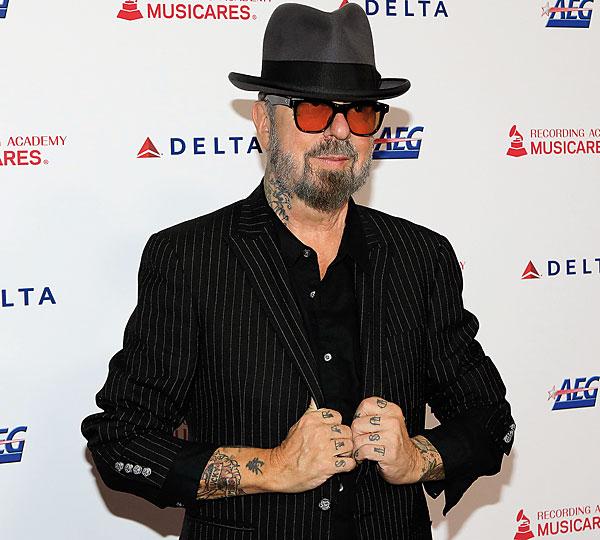 Perhaps what distinguishes this British-born producer is that he's not only able to play a variety of instruments but is also a performer. And a hugely successful one too, having been one half of chart-topping duo Eurythmics. Steve Sutherland on Dave Stewart...
Back in 1973, Dave Stewart was stuck in a hippie band called Longdancer. It wasn't a bad gig but Dave was restless. Then he met Erin Grace. She was this gorgeous American singer/songwriter who he bumped into in North London and the two hit it off.
They sneaked around a bit, made some sweet music together and called themselves Platinum Weird because Dave had said that he was going to hang his first platinum record over a hole in the wall of the squat they were crashing in.
Their debut gig was at Mick Jagger's birthday party. Elton John's Rocket label signed them up to make an album. All was rosy in the garden except Erin would often disappear for days, only to reappear at the studio as if nothing had happened.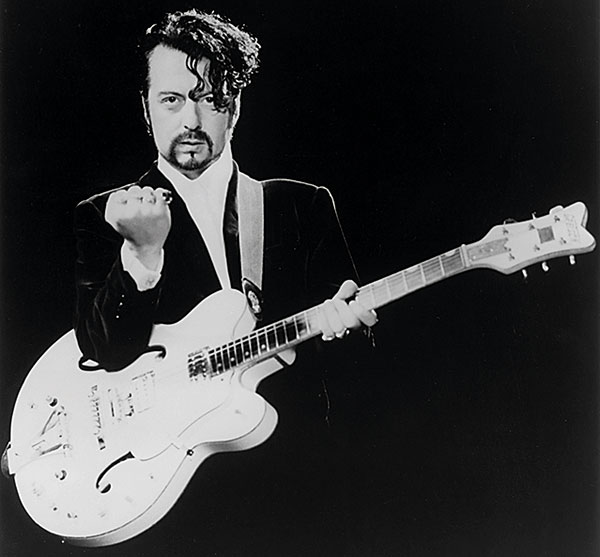 Launch Party
Sometimes she'd bring in a song she'd written, sometimes not. Dave continued with the task in hand, producing what he could until finally the record was ready. Elton threw a big launch party but Erin scarpered again, this time for good. It's said she was distraught at the death of Nick Drake and made off with Elton's boyfriend to Los Angeles where she hung out with Don Henley of The Eagles who introduced her to Lindsey Buckingham with whom she had an affair, sparking the idea for the Rumours-era Fleetwood Mac.
Platinum Weird was scuppered and the album was shelved. 'They could have been huge, I'm convinced of it', Elton said later on a VH1 documentary. Mick Jagger added that they were, 'the most famous band no one's ever heard of', and Stevie Nicks confessed: 'She was wispy and elusive… I wasn't quite sure what she was about, but I kind of copied her look'.
Thing is, none of this is true...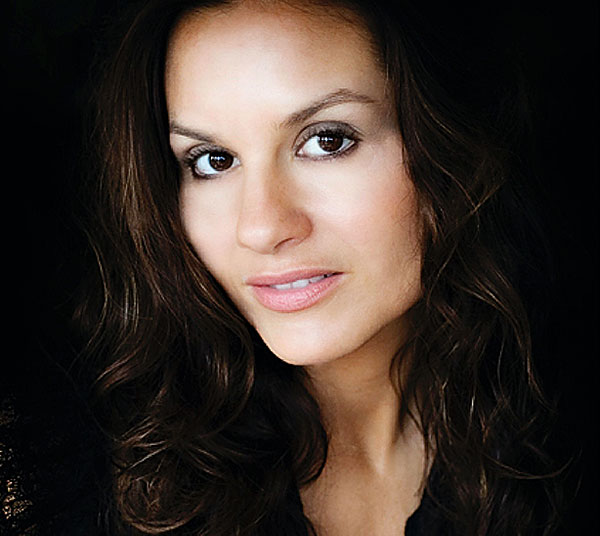 Make Believe
Platinum Weird was, in fact, a hoax project concocted by Dave Stewart in 2004 in cahoots with a lady called Kara DioGuardi who wrote songs for Lindsay Lohan, Britney Spears, Gwen Stefani and Ashlee Simpson. The two put their heads together and what came out was this fictitious fantasy about a long lost group. They pulled strings to get US TV broadcaster VH1 to air the star-studded Behind The Music mockumentary. Platinum Weird's debut LP, Make Believe, was released in 2006. Ringo Starr played on two tracks.
Why? Why, indeed. Welcome to the wacky world of Dave Stewart.
Best known as the geezer behind Eurythmics, the fabulously successful duo he formed with singer and one-time girlfriend Annie Lennox in 1980, Stewart didn't follow the familiar tea-boy-to-engineer-to-producer route when it came to developing his career behind the mixing desk. Rather, he was an active musician who learned on the job. He cites krautrock legend Conny Plank as his earliest mentor, the producer working on Eurythmics' debut LP, In The Garden, in Cologne in 1981. Can's Holger Czukay played on the album and the team's enthusiastic and experimental approach rubbed off on Stewart.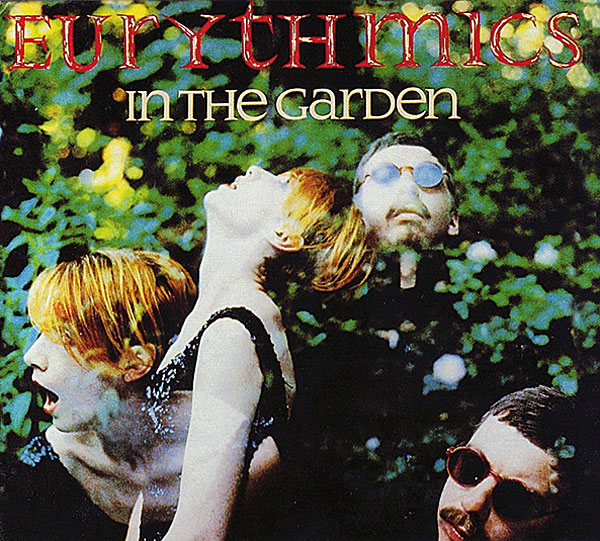 Mad Noises
'In studios you're always made to feel like you're a dunce by the engineer and you're not allowed to touch the board. They were the opposite: "Let's get the tape and cut it all up, stitch it backwards". I went back to England with the confidence of having an eight-track and making the Sweet Dreams album.'
In The Garden wasn't the commercial success Stewart had hoped but he hunkered down to the task, raising a bank loan, hiring an attic room above a picture framing factory in London's Chalk Farm and establishing an eight-track studio.
'We had one small TEAC 8-track recorder, a secondhand Revox 2-track to mix down to, one Bel noise reduction system, one Klark Technic spring reverb, a Soundcraft 16-input desk and a Roland Space Echo. That was about it.'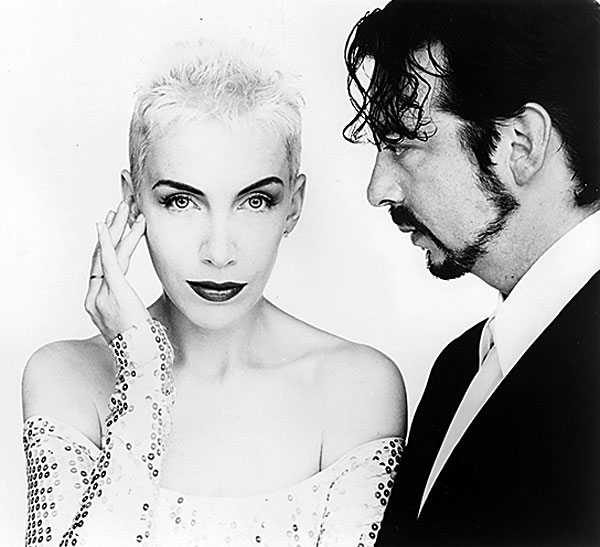 Unable to record Lennox's vocals on an open mic while the shop was operating downstairs, the duo made do. 'I would spend hours experimenting between the sessions, sometimes till four in the morning, making the weirdest tapes', Stewart says. 'They weren't anything that I meant to release; I just liked making mad noises. It was a great way to learn, though.