Jack Nitzsche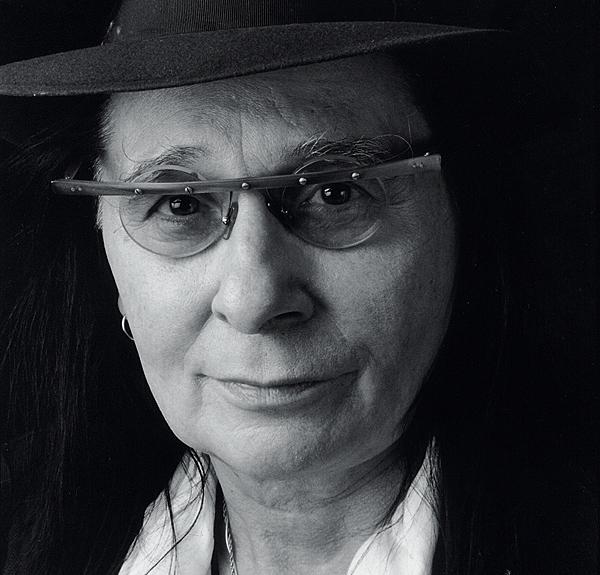 From '60s solo artist to Phil Spector's right-hand man, this US-born 'influencer' not only produced superstars such as Neil Young and The Stones, but wrote a string of soundtracks nominated for Academy Awards. Steve Sutherland on Jack Nitzsche
There's a particular species of character that, although essential, has been mighty ill-served by pop historians. It's tough to pin down exactly what role these personalities play in the creation of popular music. What they actually do. And so it's hard to know what we should call them.
For want of an established title, I'm going to plump for the vibes guy. Guru's probably a bit too strong. But they're Pan-like individuals, those who instinctively determine and direct the spirit of rock 'n' roll, conducting its course like lightning.
Track Record
Which brings us to Jack Nitzsche. You might ask what he's doing here in a feature dedicated to producers and, going by the book, you'd have a right to question his credentials. But sod the book, Jack Nitzsche acted as midwife for more brilliant records than you might care to count.
He was all about the track, not necessarily about the artist he found himself working with. In fact, as he staggered through his blessed – and occasionally blighted – existence, his relationships invariably soured as he felt his former employers/playmates betrayed their talent, made monkeys of their muse and belittled rock 'n' roll. Once his charges/compadres deviated, tempted by riches, fame, drugs or fear of failure, he washed his hands of them. Often, to the detriment of his career.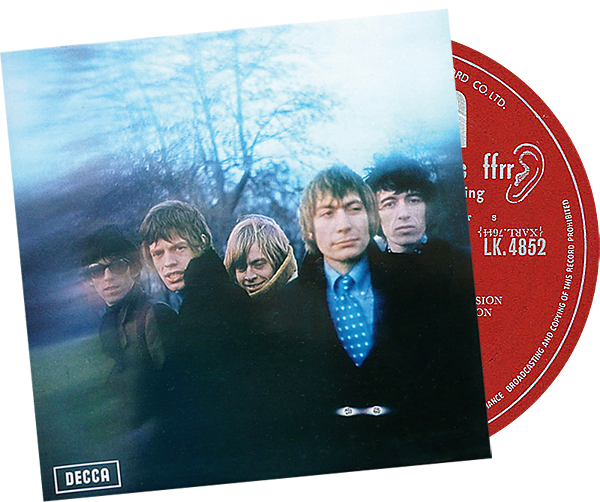 But what did he do? Here's Andrew Loog Oldham [HFN Oct '17], erstwhile manager of The Rolling Stones, on what Jack did for them beyond playing on such masterpieces as 'Play With Fire' (harpsichord), 'Have You Seen Your Mother, Baby (Standing In The Shadow)' (piano) and 'You Can't Always Get What You Want' (choral arrangement): 'If I were to try and define his contribution, I'd say he provided the glue and imagination... the denseness... the body... All through those sessions, it's like he was providing the melodic bond. The undercurrent, reinforcing the layers of brainwash that Keith and Brian are laying down.
'Jack gave us an understanding of tone. Which thing was hummable in the street?... The other thing that Jack had was a grasp of, and interest in, sex. How to inject sex into the sound is a gift of understanding between you and your third ear. That's a huge component.'
Sax And The City
Jack Nitzsche was born in Chicago in 1937, went to music college then bummed his way to LA with a vague notion to play saxophone. That didn't work out but he wound up in an office with Sonny Bono who in turn was helping out Phil Spector. Phil and Jack hit it off instantly and he began to arrange Phil's numbers, creating the famous Wall Of Sound. Phil credited him on the records as 'Specs'. The relationship began in 1962 with The Crystals' 'He's A Rebel', and it was Jack behind the arrangements for 'Be My Baby', 'Then He Kissed Me', 'Baby I Love You', 'River Deep, Mountain High', 'You've Lost That Loving Feeling' – all the Spector greats.
After arranging four or five Spector hits, Jack had the formula down: 'Four guitars play 8th notes; four pianos hit it when he says roll; the drum is on 2 and 4 on tom-toms, no snare, two sticks – heavy sticks – at least five percussionists'.
Spector paid Jack a paltry $50 a tune but Jack didn't complain. This was his calling. 'What I want to do is combine the commerce techniques and the things people associate with rock 'n' roll with classical tradition,' he said at the time. 'I try to build everything to a big peak. My biggest inspirations have been Richard Wager and Frederick Chopin.'
Pure Jack
In 1963 alone, Jack's name was applied to no fewer than 23 chart hits in a row in the USA. If you want pure Jack, check out Judy Henske's 'Road To Nowhere', just about as dramatic and brutal as a record can be.
He was top of the world when he met The Rolling Stones in 1964, the band turning up unannounced at a session he was working on for Hale And The Hushabyes. Oldham and his charges were enthralled by an instrumental solo hit of Jack's called 'The Lonely Surfer' and the fact that he'd co-written 'Needles & Pins' for Jackie DeShannon with his mate, Sonny Bono.
'When they first breezed in, everybody in the studio stopped what they were doing and stared,' said Jack. 'Mick came in bobbing and weaving and snapping his fingers. Keith looked like he always looks – a criminal. I'm sure he would've become a convict if he hadn't made it as a musician. And Brian was dressed ultra-mod, in a suit and vest. It was all totally out of place – it just didn't fit.'
But it was love at first sight. And from that moment on, whenever The Stones were in the States, Jack was there too.
The Stones asked him to play piano at their recording sessions. According to Jack, those early records came together magically through sheer spontaneous energy: 'The Stones sessions were like nothing that had ever happened before... They didn't know what they were going to do until they were in the studio... They stood for something.
'I thought they were going to be leaders of change. They were telling record executives to go f*** themselves a long time ago, and not cracking under the social pressure and not doing it the way other people would have done it.'
It was Jack who, in 1964, put together the famous Santa Monica TAMI Show, which saw The Rolling Stones gain mass exposure.
Cop Out
But the money rolled in, the egos grew, the drugs got serious and Jack, though no saint, bowed out: 'I think Satanic Majesties was when they all started changing a lot.