Shel Talmy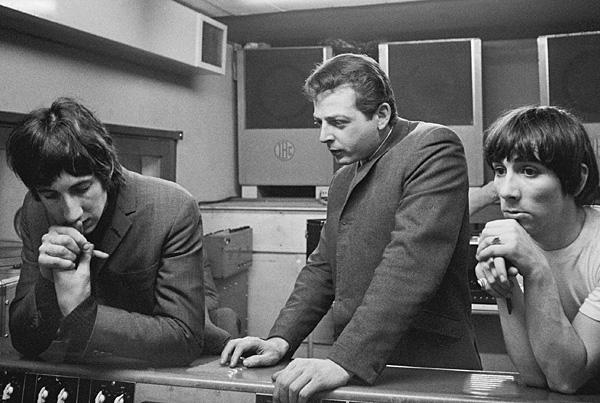 Whether capturing The Kinks' proto-fuzz guitar on tape or the howl of The Who's feedback on record, this US-born producer's catalogue of firsts were to make him one of the most influential forces in '60s rock. Steve Sutherland celebrates Shel Talmy
Our tale begins in Cuba, or probably on a boat on its way from Havana to Miami. Let's imagine it's a choppy crossing and the rhythm we're here to follow has had a nip or two of rum, its footing unsteady on deck, rocking to and fro in a kind of exuberant stumbling macho strut.
Once on shore in the USA, it doesn't take long to make itself at home in the form of 'El Loco Cha Cha', most popular in the dance halls and on a record performed by a gentleman named René Touzet y Monte, a splendid pianist and bandleader. Rene's suave but exciting way with a tune is soon challenged by a new, cruder form of entertainment which has assumed the title rock 'n' roll and seems to be driving the young 'uns nuts.
Raw And Wild
One such broncin' buck is Richard Berry Jr, a 22-year-old singer based in Los Angeles and a dab hand at doo-wop and R&B. He plies his considerable trade among many an aspirant outfit, one of whom is a 12-piece Latin and R&B group, Rick Rillera And The Rhythm Rockers, who just happen to include Touzet's 'El Loco' in their set. Berry is haunted by the riff and one night backstage at the Harmony Club Ballroom he starts to scribble down some new lyrics to fit on a few sheets of toilet roll.
The song he comes up with is 'Louie Louie'. Our boy Richard's version sees the light of day in 1957 as the B-side of his latest band, The Pharaohs' cover of the Jimmie Davis hit 'You Are My Sunshine', and from here it takes on an amazing life of its own, after first being released as an A side by Rockin' Robin Roberts in 1961.
The bunch we're interested in are based in North London and call themselves The Ravens. They're a rough but cultured unit – art school in Hornsey north London, and all that – and, although their most conspicuous talent, singer and lyricist Ray Davies, likes his jazz and musicals, what the group really want to do is make records that sound raw and wild, just like 'Louie Louie' in fact. But this is easier said than done in pre-Swinging London where it's all boy balladeers and fledgling Merseybeat copyists. But then – tah dah! – cometh the hour, cometh our man.
Fresh Sounds
Enter Sheldon (Shel) Talmy, who is a 26-year-old producer from Chicago via a stint in Los Angeles working as an engineer at Conway Studios where the owner, Phil Yeend, trains him in the three-track techniques, the pair experimenting with baffles and carpet coverings and suchlike to create fresh sounds.
Cutting his teeth on discs by surf dudes such as The Castells and The Marketts plus R&B pioneer Bumps Blackwell, Talmy decides to chance his arm over in the UK, conning his way into a position as a freelance producer working for Decca's head honcho Dick Rowe (the chap who passed on The Beatles). Here's how Talmy remembers it: 'My friend Nick Venet, who was at Capitol producing, had a bunch of stuff and he said, "Take what you like". I took a bunch of stuff that he was doing – lacquers that he had just finished – and I went to see Decca and reeled off a whole string of hits I hadn't done.
'The two things I selected to play for Dick Rowe were The Beach Boys' "Surfin' Safari" and Lou Rawls' "Music In The Air" and Dick Rowe said, "You start next week!". So I did. By the time they found out it was all bullsh**, I'd already had my first hit. They were very gentlemanly, never mentioning that they knew that I knew that they knew.'
However, Talmy's first UK hit is perhaps not one he wishes to be remembered by, for it was The Bachelors' wet and weedy single 'Charmaine'. 'When I got them they were three nice Irish guys who played harmonica and did not sing. I rehearsed them in my apartment for six weeks, teaching them how to sing harmonies. I absolutely hated it. It took me 15 minutes to do.'
Decca start to push more MOR Talmy's way but he has other fish to fry and when they decline to pick up on Manfred Mann and Georgie Fame, two unsigned artists Talmy has discovered in his self-proclaimed role as producer/A&R advisor, he pushes his next hunch elsewhere.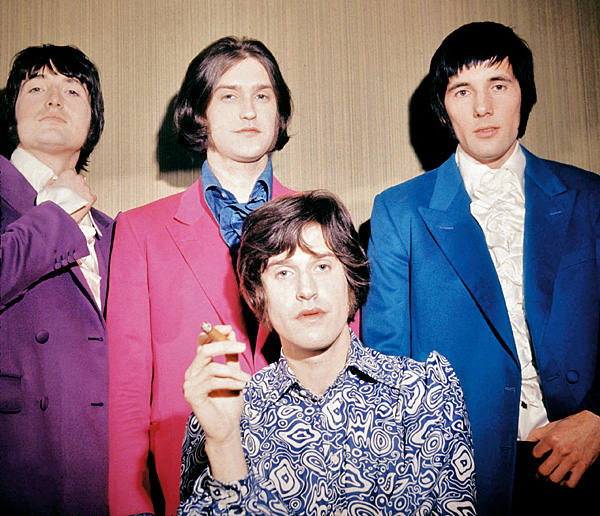 Kinky Cloaks
Here's how it happens. In December 1963, he's hanging out in the offices of Mills Music in Denmark Street when he hears a demo of a rough but ready beat group called The Ravens. Pitching them to Pye, Talmy agrees to produce them. The group's co-manager, Larry Page, rechristens them The Kinks in reference to the 'kinky-looking cloaks and leather boots' they wear on stage and Talmy takes them into Pye Studios near London's Marble Arch where they produce a so-so debut single, a cover of Little Richard's 'Long Tall Sally'. A second single, 'You Still Want Me', is somewhat better but also fails to make the charts.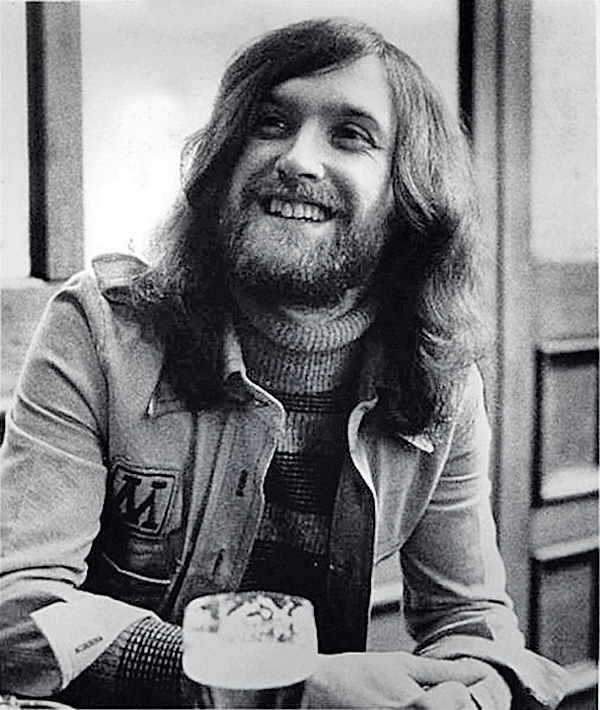 Things are not going too well. The group feel they're being bullied by the label into lightweight Beatles territory and Talmy isn't getting the artistic freedom he craves. Here it comes though: Ray Davies has this song. It starts life as a jazzy thing, then goes a bit bluesy, then adopts that familiar garage band chord structure. And when his brother, lead guitarist Dave, gets his paws on it, it suddenly contracts a full deadly dose of the 'Louie Louie's.
Pye Records is nervous: 'We had a meeting,' Talmy recalls. 'The band, the record company, everyone was present, and I made it clear that somebody had to be the captain of the ship, and that, because I had brought the guys in and had a contract and a royalty deal, the captain was going to be me. That meant we would do the songs we wanted to do in the way we wanted to do them. At this point, the question was whether Pye was going to drop the band or allow me to do it, and as things turned out I was allowed to do it.'
Slash Then Burn
Talmy brings in a session drummer, Bobby Graham, future Deep Purple keyboard wizard Jon Lord and guitar-slinger Jimmy Page to play rhythm as Ray isn't confident enough to play and sing simultaneously in the studio. Brother Dave plays lead guitar, its famous distortion achieved by slicing the cone of his speaker with a razor blade and puncturing it with knitting needles so the fabric vibrates in search of that 'Louie Louie' something.