Buying hi-fi on a budget Sidebar: Great Deal Decks
Sidebar: Great Deal Decks
One side effect of hi-fi fashion is that there's a great range of turntables out there offering solid value for money if you want to play those shiny new LPs everyone is snapping up. For example, Pro-Ject has a dazzling and constantly evolving lineup of budget buys, almost all sold ready set-up and with a decent cartridge pre-installed for 'plug and play' gratification.
The Debut III S Audiophile [HFN Sep '18] sells for £325 and combines the 'classic' Pro-Ject deck design with an uprated motor and an S-shaped tonearm, onto which is bolted an upgraded variant on the Ortofon OM10 cartridge. The company has been making these packaged turntables for a very long time and it shows in the sophisticated sound this one delivers for sensible money.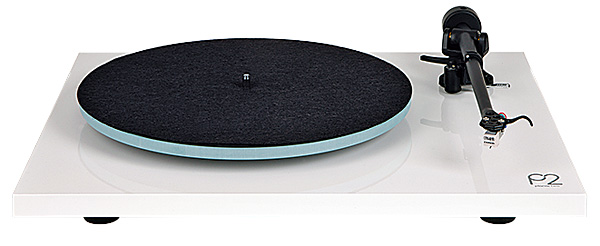 Just as famous is British company Rega, and the latest version of its classic Planar 2 design, selling for £375 complete with arm and cartridge [HFN Feb '18], is a superb all-rounder, thanks in no small part to the use of a new arm, platter, motor, bearing and plinth. And it's upgradeable, too – you can add a better mat, belt and cartridge for an extra £95.
Dual is another long-running turntable name, and while its MTR-75 [HFN Apr '17] is good, rather than outstanding, with a smooth, system-friendly sound, it does have the benefits of fully automatic operation and built-in analogue-to-digital conversion, which means it's able to output your LPs and singles via USB to a computer for storage.
Meanwhile, if you fancy your turntable direct drive, there's the £650 Turn5 from German-based pro audio company Reloop. In the Nov '18 issue we found it to be great value for money and a real contender for hi-fi use. Supplied pre-fitted with a good Ortofon cartridge, this is a fine alternative to some of its belt-drive rivals, and certainly a cut above the budget Technics 'DJ deck' clones out there.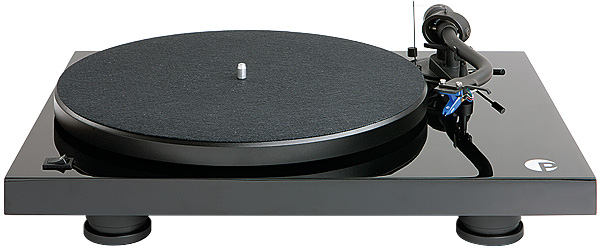 Finally, if all this talk of mixing and matching sources, amplifier and speakers is all a bit much, we come back to Pro-Ject again, and another of its niche-filling products. The Juke Box E, selling for £369 with both arm and cartridge
[HFN Mar '18], looks like any other of the company's turntables – except what's that knob on the front and the display on the top-plate all about? This is actually a near-complete, just-add-speakers system crammed into a slightly chunky turntable.
It has a Bluetooth receiver for your iPhone, line input, preamp with tone and balance controls and power amplification (rated at 50W per channel into 4ohm) all onboard, and even comes with its own remote control.
All you need add is your own choice of speakers – although Pro-Ject also has its own £199 Speaker Box S model – and you have a complete audio system, all ready to tempt the iPod-wielding, vinyl-buying music fan.