Buying hi-fi on a budget
Andrew Everard brings you his guide to superior sound on a shoestring
The old saw that schooldays are the happiest of your life, jumpers for goalposts an' all, has its parallels in hi-fi. Ask many an enthusiast of a certain age, and they'll go a bit misty-eyed at the thought of their first 'proper' system, bought with a mixture of summer job earnings and that first student grant – yes, once upon a time you got given money to study.
My own entry into the world of real hi-fi includes a Sansui SR-222 turntable (£100ish with an Ortofon cartridge) bought in London during almost a year off before going to university, a £79 NAD 3020 amp that I went and got as soon as I arrived there, and later a pair of Mordaunt-Short speakers (again a ton or so) from the rather good audio department in the local John Lewis department store (in the days when they still had such things).
Golden Age
Back then, the city in which I attended university supported at least half a dozen hi-fi shops and a Comet, also with shelves full of hi-fi components among the washing machines and vacuum cleaners. You can see where all that nostalgia comes from. As so many in the hi-fi industry – although there are admittedly a lot fewer of them now – will tell you, this was some kind of golden age, when many aspired to their first hi-fi system as soon as they had their first wage-packet or university room or flat.
While it's true we are unlikely ever to see the glory days of the hi-fi boom of several decades ago – when NAD, for example, sold half a million of its 3020 amplifiers in just three years – it's also apparent that there's no shortage of very cost-effective, and affordable, high-quality audio equipment out there.
There may not be a hundred amplifiers to choose from below £1000, as once there were, or a surfeit of over-achieving sub-£100-a-pair speakers, but as our regular Budget Esoterica reviews make clear, the bargains are out there.
And where better to start than with the current versions of two products that defined the market in their heyday – the aforementioned NAD 3020 and the Pioneer A-400, both of which changed perceptions of what a mass-market amplifier should be by stripping out superfluous features and ploughing resources into performance?
The latest NAD D 3020 V2 [HFN May '18] has, to an extent, returned to its roots, deleting the first D 3020's USB digital input and replacing it with a high-quality phono stage, riding the current resurgence of interest in vinyl playback. But the amplifier itself remains the work of the company's Björn Erik Edvardsen, the 'BEE' in some of the company's model designations, and the designer of the original 3020 back in the late 1970s.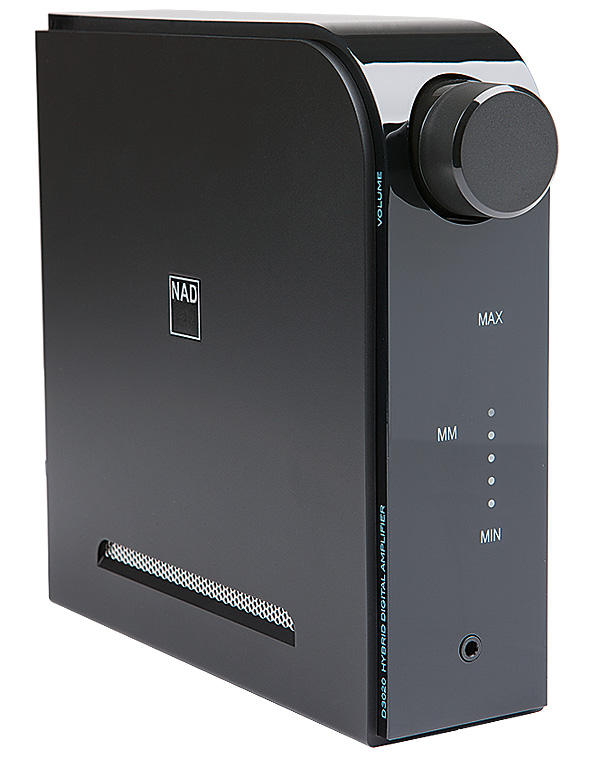 With its compact design and the ability to be used standing on end if required, that single volume knob giving it a distinct 'Dalek' look, the D 3020 V2 may seem a very long way from its illustrious, influential and best-selling forbear, but there's a lot linking the two in terms of design philosophy.
Proven Pedigree
What's more, NAD has further built on the success of its original amplifier with an acclaimed range of more conventional looking amps over the years. The latest lineup includes the C338 [HFN Sep '17], C 368 [HFN Jun '17] and C 388 models, all using the company's favoured 'Hybrid Digital' amplifier design, based on the Hypex UcD Class D technology that is also found in the D 3020 models.
Prices for the range start at £599, and facilities available include Bluetooth streaming and Chromecast Audio built-in even in the C 338, while the C 368 and C 388 employ NAD's Modular Design Construction, allowing them to accept, among other things, a BluOS card to add network streaming and multiroom audio.
Many amplifier designs were influenced by the success of the original NAD 3020, not least the Pioneer A-400, which became the archetypal 'stripped out' budget audiophile amp, after a long campaign by Pioneer UK staff to persuade their Japanese superiors to make it! The recently-launched A-40AE, though somewhat more comprehensively equipped than the A-400, for example with the modern addition of digital inputs, is very much its spiritual successor, with solid engineering under the lid and a high-quality finish to the casework and fascia.
Reviewing it in HFN Aug '18, we described it as 'an excellent first step up the hi-fi ladder, all the more so because it has been voiced to work with budget hi-fi separates, flattering them rather than drawing attention to their flaws' – which is just what you want in an amp at this level.
Another long-running amplifier design finds its current form in the Marantz PM 6006, which can trace its roots back to the PM 6000 launched around the turn of the century, itself a 'millennium' update of a line all the way from the likes of the company's PM-66 and its KI-Signature variant. The PM 6006 was reviewed in HFN in Sep '16 along with its partnering CD6006 CD player, as the most recent iteration of a classic Marantz two-box entry-level offering what I described at the time as 'an attractive feature-set – even the phono stage on the amp is well up to snuff – with an informative, easy-going presentation, to provide a fine introduction to the "Marantz sound"'.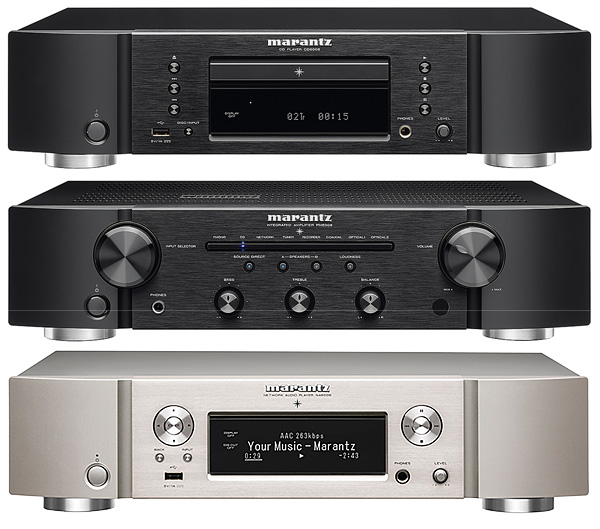 These are refined, mature-sounding components, with a proven pedigree, and have withstood a little light tuning to create last year's 'UK Special Edition' variants. They're still going strong, and have just been joined by a matching network music player, the £599 NA6006. Put all three together and you have a pretty impressive 'one remote, just add speakers' system for around the £1400 mark. And that's before you do a little light hunting for the deals inevitable at this level of the market.