Under the covers... The Who Sell Out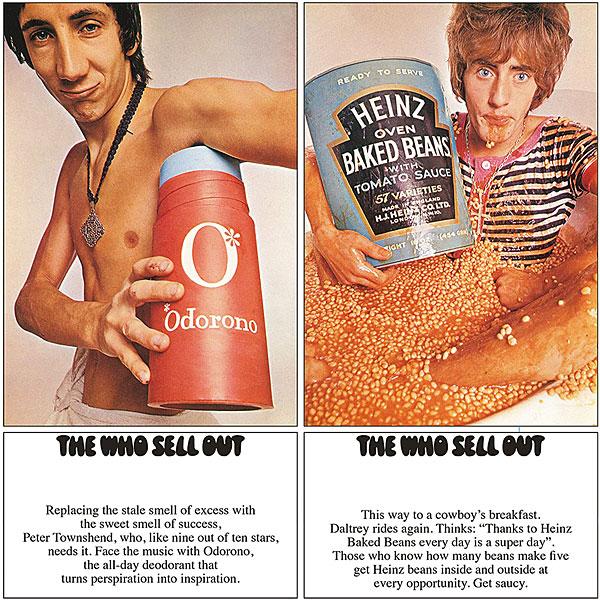 Johnny Sharp on the creation of the artwork for The Who's late '60s album The Who Sell Out
If you want an illustration of just how quickly pop evolved in the 1960s, you only have to look at the first two years of The Who's recording career. That was the stretch of time between their flinty, mod-informed R 'n' B rock debut LP – 1965's My Generation – and a cheekily post-modern third album that seemed to mock the very idea of pop music as anything more than a vehicle for commerce.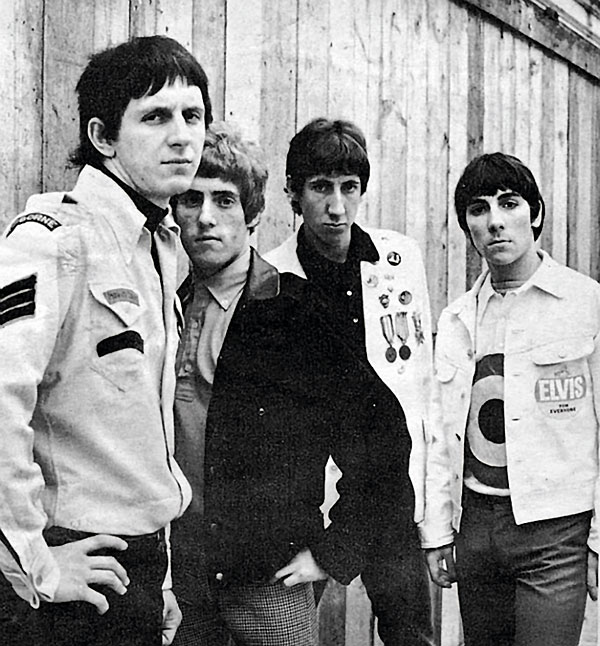 Pop was growing up fast, and among the many head-spinning releases that made 1967 such a pivotal year was The Who Sell Out. This LP seemed to witness the wild experimentalism at work on the pop scene, and indeed its increasing self-importance, and react by taking a step back, shaking its head with a knowing smile and saying, 'Don't kid yourself that you aren't still part of the same old showbiz machine'.
Here was one of British pop's great rebel gangs, who not so long ago had been telling the straight world to 'f-f-fade away' and demonstrating their respect for traditional stagecraft by smashing their instruments to bits. Now they were admitting that one man's band will always be another man's brand, and will be marketed to you just as cynically as tinned food.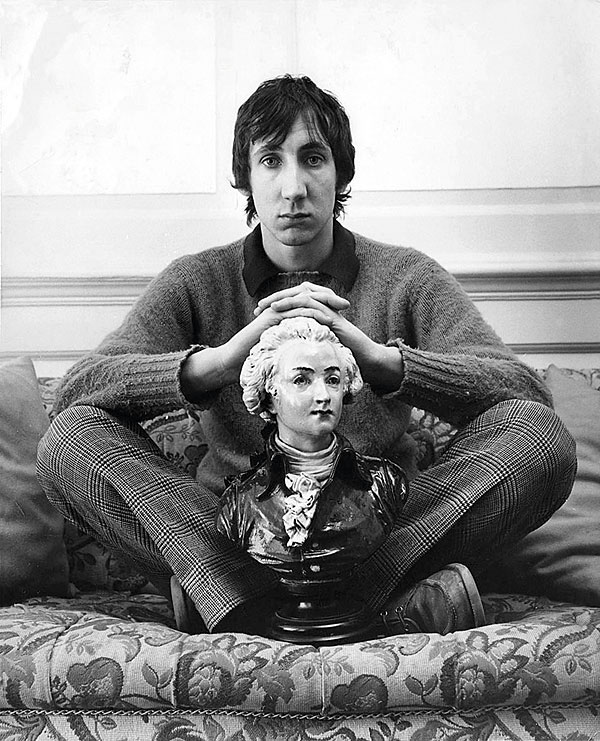 You've Been Ad
What they were also doing, though, was having their cake and eating it: enhancing their image of being outside the system by mocking its excesses… while creating a tidy, eye-catching package to be marketed far and wide in the entirely traditional showbiz manner. And the ultimate irony? The Who were at that point doing regular genuine adverts for various products, some of which ended up on later expanded reissues of the album. And they continued to do so throughout their career.
The Who Sell Out remains a pretty surreal listen even 54 years since its release, so lord knows how it must have sounded to zoot-suited mods and pop pickers hungry for more stompers in the vein of 'I'm A Boy' or 'Substitute'. In the opening few minutes alone, radio jingle spoofs and faintly pre-Pythonish skits about baked beans punctuate psychedelically inclined blisspop like 'Armenia City In The Sky' and 'Mary Anne With The Shaky Hand'.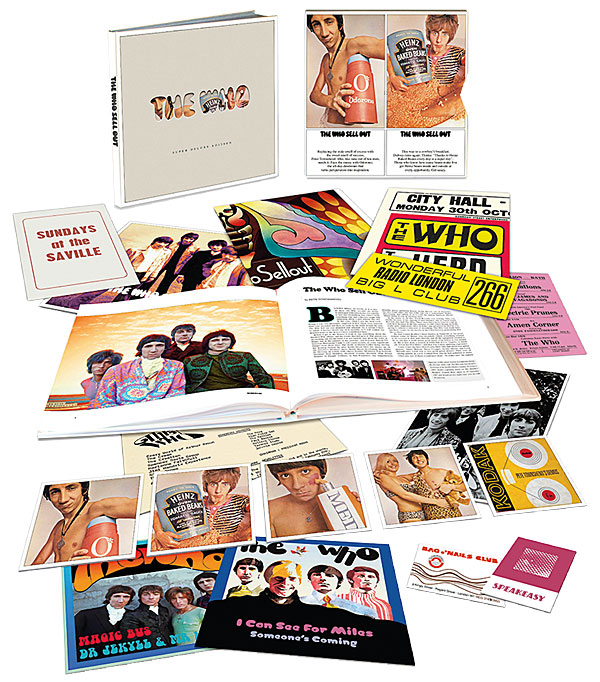 Then again, most fans would have been prepared for such rampant silliness by the album's sleeve, featuring four bold colour images of Messrs Daltrey, Townshend, Entwistle and Moon advertising farcically outsized products, complete with accompanying advertising blurbs.
The windmill-prone guitarist is pictured rubbing his armpit with a giant roll-on of Odorono, and we're told he is 'replacing the stale smell of excess with the sweet smell of success' with a deodorant that 'turns perspiration into inspiration'. Daltrey, in a bath of beans hugging a giant Heinz can, is introduced with the curious words 'This way to a cowboy's breakfast'.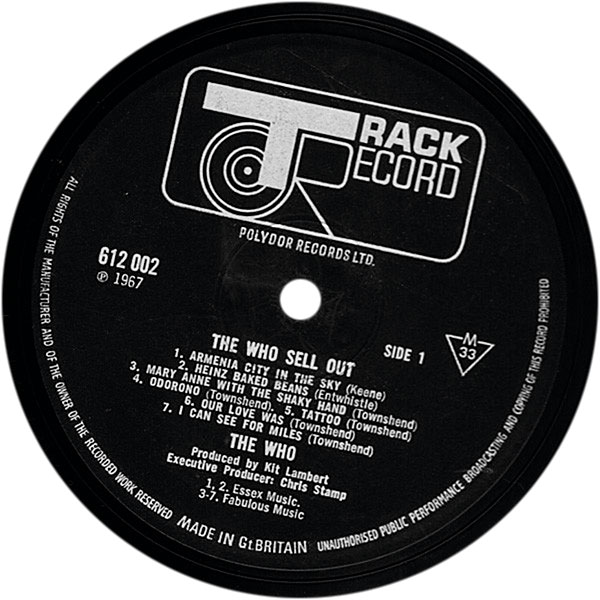 On the back, Keith Moon is squeezing a cement-like substance from a tube of Medac spot removal ointment onto a very large red spot, while the text comments: 'There used to be a dark side to Keith Moon. Not any more'. The bass player, meanwhile, is clad in a leopard skin toga clutching a teddy bear with a scantily clad blonde lady on his arm, while the blurb claims, 'John Entwistle was a nine and a half stone weakling until Charles Atlas made a man of him at nine and three-quarter stone'.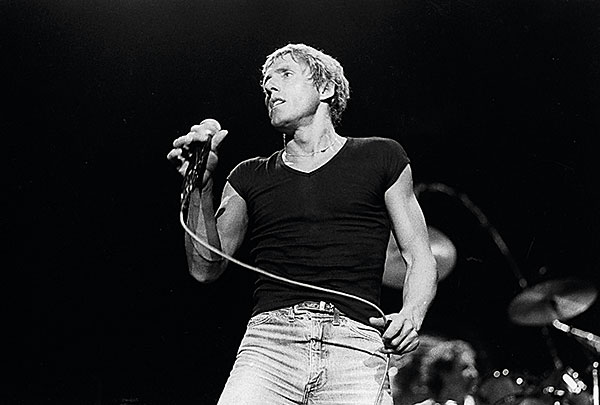 Money Minded
The whole theme had been percolating in Pete Townshend's mind for some time. 'The idea of doing commercials was already knocking about in my head', Townshend recalled in 2017. 'I had "Odorono", about a girl who loses a record contract [due to an excess of BO – they don't write 'em like that anymore]. It wasn't meant to be a commercial, it was just a song about body odour. That's the kind of thing I was writing at the time, totally off-the-wall.'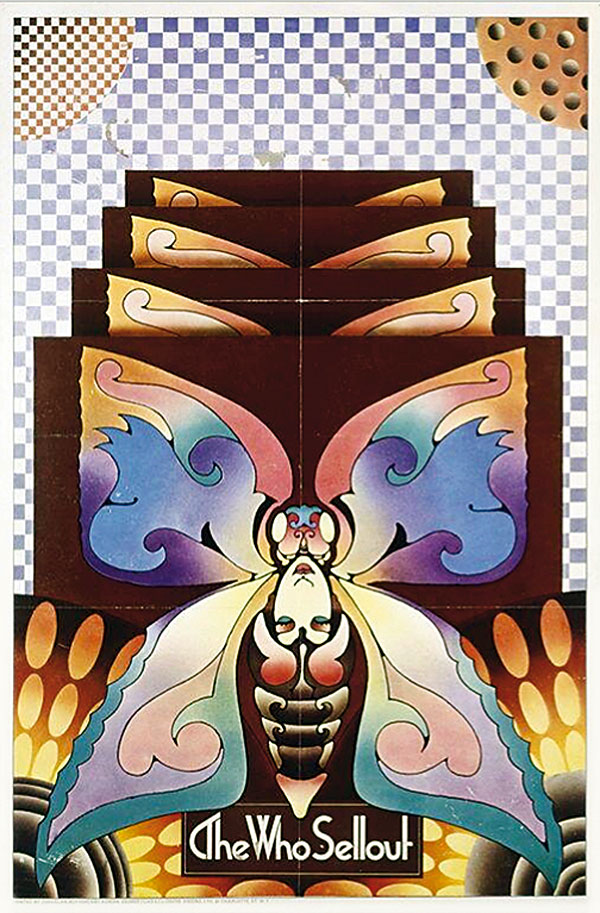 Pete Townshend's old art school friend Richard Barnes, who was among the band's inner circle for many years, claimed in his book Maximum R'n'B that it was he who first suggested the idea to Roger Daltrey of the band recording spoof jingles, after the group covered the theme from Batman on the Ready Steady Who EP earlier that year. Townshend then allegedly dismissed the idea.
Townshend was more vague in his recollections: 'It just came up when we brainstormed. Subsequently, [co-manager] Kit Lambert pulled it together and made one half of the album into an emulation of a pirate radio station. That just saved it'.