Under the covers... Captain Fantastic Page 2
On closer inspection, he is in fact bursting out of some sort of undersea bubble (or possibly a time capsule – bear with us here…) in which we see a row of terraced houses, surely representing the mundane background he grew up in, which is referenced in the album's title track. He's surrounded by all manner of exotic wildlife with a forbidding Castle Greyskull-like structure looming up on a hill in the background. Stick that in your bong and smoke it, pop pickers!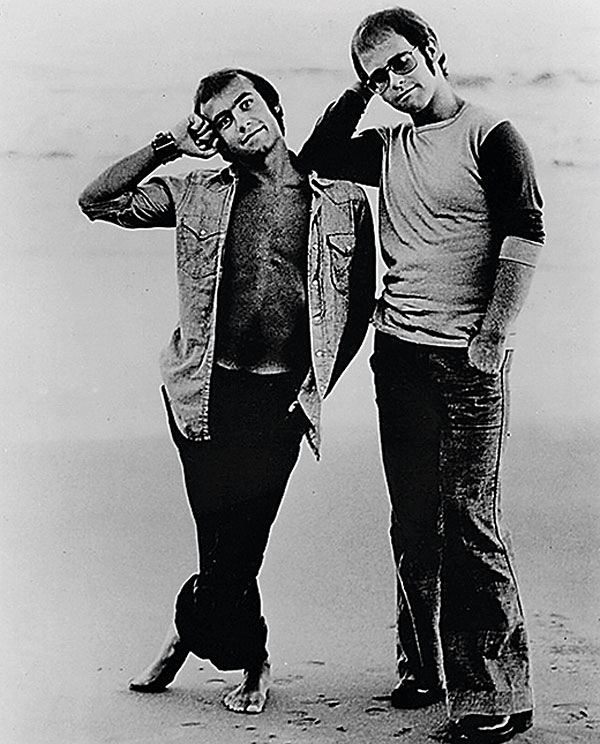 The back half of the gatefold is centred around Taupin, sat inside a bubble looking faintly mischievous, as Elton's band of Davey Johnstone, Dee Murray, Nigel Olsson and Ray Cooper – sat in smaller bubbles – float away in the distance (read into that what you will, given that the services of Murray and Olsson would be dispensed with after this album).
Rocket To The Rescue
Meanwhile, in the furthest bubble can be seen Elton's manager and lover John Reid, and featured elsewhere are Taupin's then-wife Maxine, an angel on his shoulder in the bubble. Plus, and according to eltonjohn.com, 'Keen-eyed fans can also identify Elton's first music publisher Dick James'. Hmmm... not sure exactly where he features, but we'll take their word for it.
One person who was not impressed was Stephen James, son of the late DJM founder who had now taken over the running of the company. A furious row erupted over the cost of the artwork and James told John Reid that DJM would not pay for it. In the end Elton's Rocket label forked out and assumed the copyright, licensing it to DJM.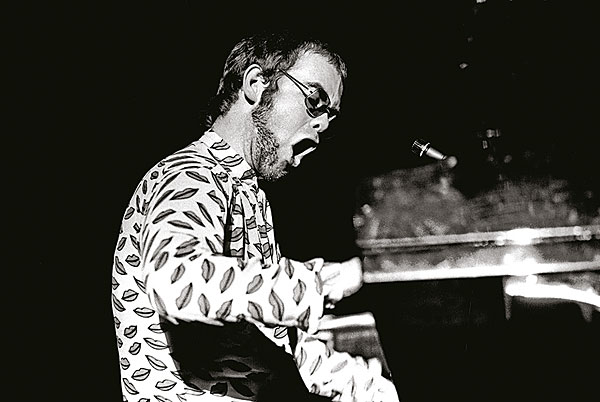 Making Movies
Inside the gatefold sleeve we find more conventional pictorial representations of our superheroes, and if all this offered a fair amount of bang for the buck for those who like to linger a while in the artist's world while listening to an LP, that was just the tip of the iceberg. Inside the finished package could be found a scrapbook from Elton and Bernie's history including handwritten lyrics, old photos and a full cartoon strip, which was originally printed in Jackie magazine.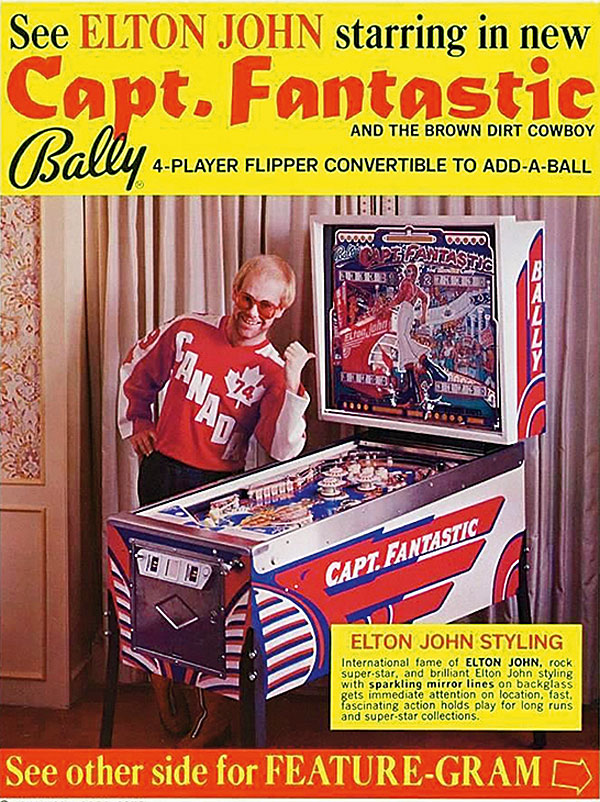 The story, the songs and the artwork were all in place then, and the potential to go even further with it didn't go unnoticed – how about a movie? Before the album's release, Aldridge and Taupin approached Universal Pictures suggesting an animated film be made, Yellow Submarine-style, from the titular characters. Sid Sheinberg, the studio head, loved the idea and pretty much handed a blank cheque to Taupin and Aldridge to hire a house in Barbados and work on the script.
Alas, several months later they had little to show for it, as the temptation to enjoy themselves had been too great. These indulgences are said to have included several drinking contests with famously thirsty actor Oliver Reed.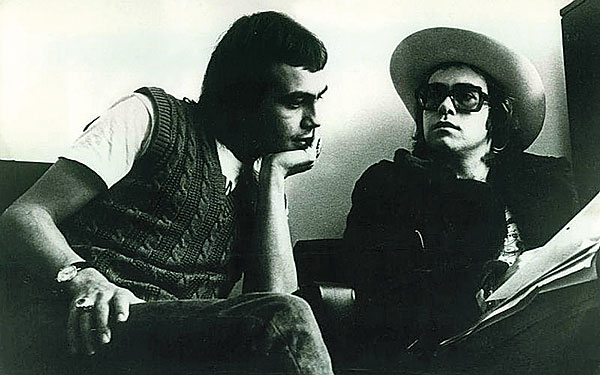 The movie was scrapped, although Alan Aldridge believed that was more to do with emerging revelations about Elton's sexuality affecting its perceived family-friendly appeal. 'There was a lot of heat around', he told GQ in 2008. 'It was a kids' story, after all. But that's showbiz. I'd still love to see it made.'
Double Trouble
The album title did at least lend its name to a pinball machine, even if the artwork used for it featured our Elt in Pinball Wizard-style garb. Oh, and if you managed to bag one of the first 2000 US copies of the original pressing in chocolate brown vinyl and signed inside by both John and Taupin, you'll find that these are now worth a four-figure sum.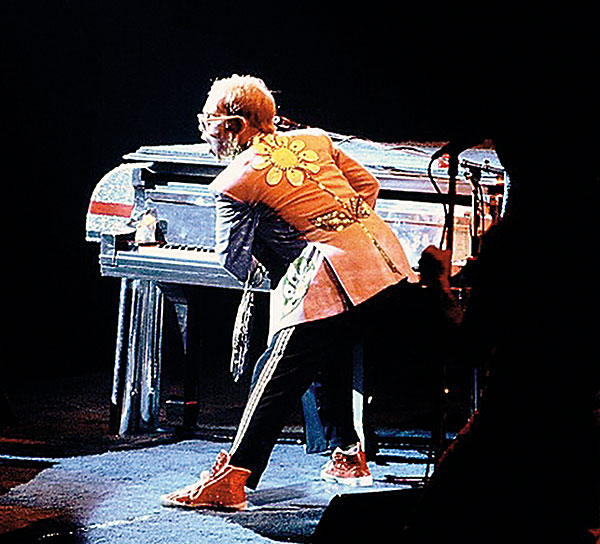 Not that all fans appreciated the elaborate packaging at the time. While designing the gatefold sleeve, Aldridge had neglected to consider the need to put any track listing information on the back, which meant many prospective buyers took to ripping open the cellophane packaging in record shops, letting the booklet and other paraphernalia fall to the floor. Meanwhile, letters to the music press complained that the album was being priced as if it were a double album and not a two-sided LP. Elton told Melody Maker that was DJM's doing: 'It's their decision, not mine', he said, before vowing to part company with them once the next, contract-obliging release was complete.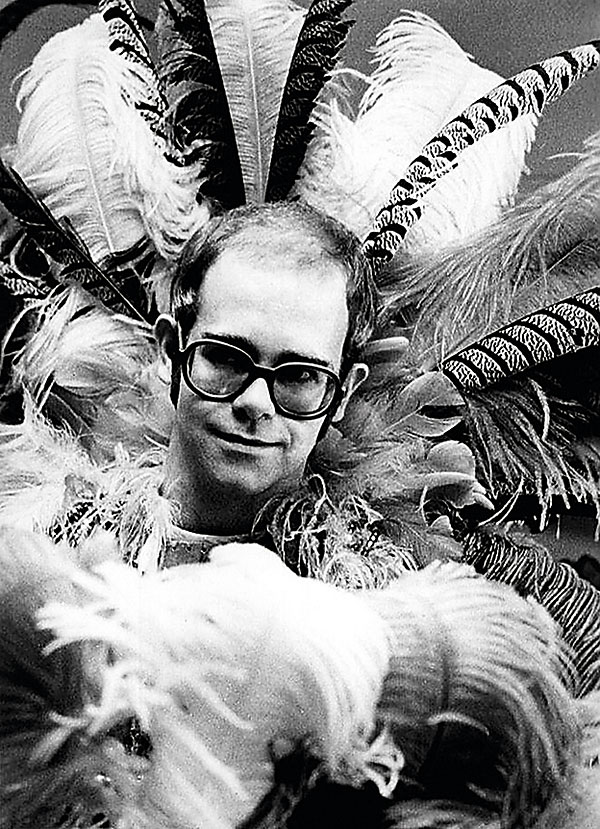 Memory Man
No one remembers the RRP now, but plenty remember the album, which Elton said at the time he regarded as his best yet, and which he still holds in high regard, as do most fans of Elton's early '70s imperial phase.
And that cover surely helped it stick in the memory. 'Alan delivered a visual package beyond my wildest dreams for Captain Fantastic', Elton has said since. 'Never have I been so pleased with the artwork for an LP, something that still looks amazing today – a true test of any artist.'