Under the covers... Bringing It All Back Home Page 2
The shot saw Dylan in the eye of a storm, surrounded by cultural chaos but cool, calm and in control. 'Bob Dylan not only sees the world around him changing but also understands it, while it's blurry for everyone else', Kramer explained.
I Got A Feline
The striking red dress was Sally's choice, while the chaise longue she reclines on was a wedding gift the Grossmans had received from Mary Travers of Peter, Paul and Mary. The cat? It's name was Lord Growing.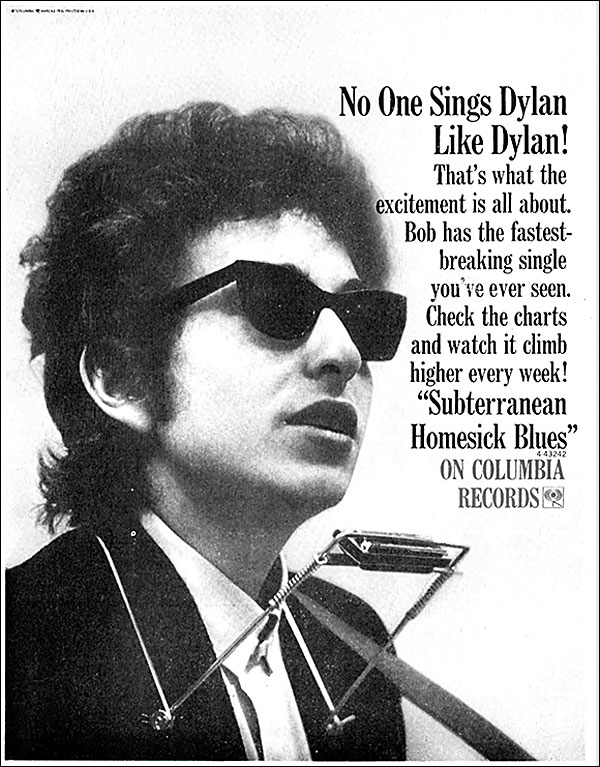 As for the books, magazines, LPs and portraits dotted around the image, there's a lot to go on: Time magazine from January 1965 with Lyndon B Johnson on the cover, as well as Gnoua, a short-lived beat poetry magazine; paperback copies of both The I Ching and Breakfast At Tiffany's; sleeves from Eric Von Schmidt, Ravi Shankar, Lotte Lenya, The Impressions and Robert Johnson, plus a Mahalia Jackson record on the mantelpiece. Then there's a harmonica on a table with a fallout shelter sign propped up against it and a Dylan glass collage called The Clown. The magazine open on Dylan's lap features an advertisement for Jean Harlow's Life Story. Make of all that what you will, and Dylan fans certainly have.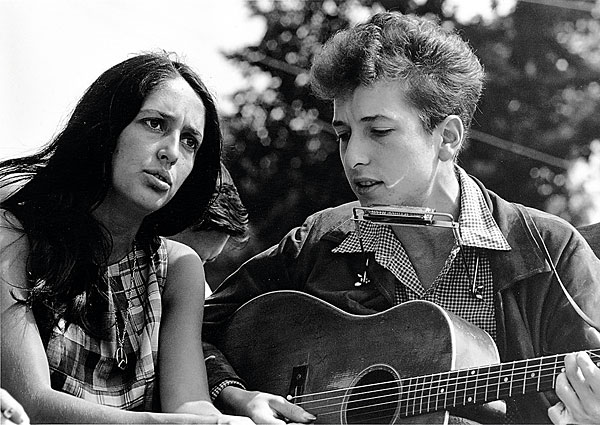 Meanwhile, Bob's cufflinks were a gift from Joan Baez, as she later revealed. Baez also features in the collage of photographs on the rear cover of the album.
Camera Trickery
'I made ten exposures', Kramer later recalled. So why did the cover shot make the cut? It was the only time Dylan, Grossman and, of course, the cat were looking at the lens.
With all due respect to the cat's undeniably charismatic role in the shoot, a greater impact on the image was achieved by a DIY trick Kramer played with his camera. In 2019 he outlined his technique, which he says he borrowed from legendary photographer Richard Avedon's approach to photographing Brigitte Bardot.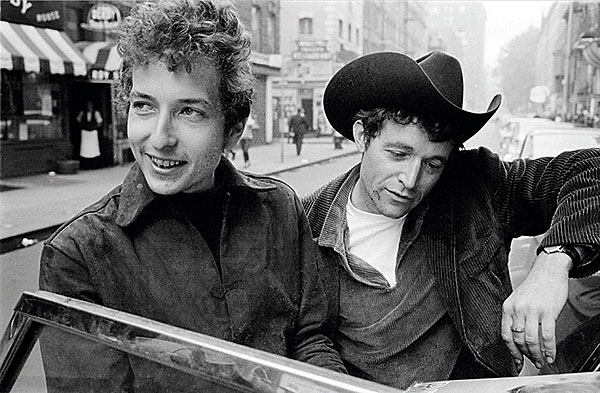 'He photographed her with her hair loose and put his hand over the middle of the picture while it was being exposed so that she wouldn't get blurred. He then moved the easel and made blurriness in her hair. It looked like waves in the ocean.
'So, I build a contraption for my view camera. I focus my picture... I would take a picture with speed light and get everything. Then I would go to tungsten light, so I could make a one-second exposure, while I turned the back of the camera with my hand.' The process also involved glass covered in black card mounted in front of the lens at a 45° angle to counter reflections. It all makes Photoshop sound a little too much like cheating, doesn't it?
The final shots were rectangular, but art director John Berg cropped them into a square image with a white border to accommodate the artist and title in blue and red typeface. One first was that the song titles were not mentioned on the front – Columbia had never allowed this on any album before.
Blazer Glory
Alongside shots on the back cover taken by Kramer while hanging out with Dylan on tour were liner notes from the great man, establishing a surreal stream-of-consciousness style that he would go on to revisit not just on other back covers but also his famously challenging prose poetry collection Tarantula, which he had begun work on by this point in his career. The notes, like the cover image, incorporated no shortage of scattershot cultural reference points, from Jayne Mansfield to Sleepy John Estes to Tolstoy to 'erotic hitchhiker wearing Japanese blanket'.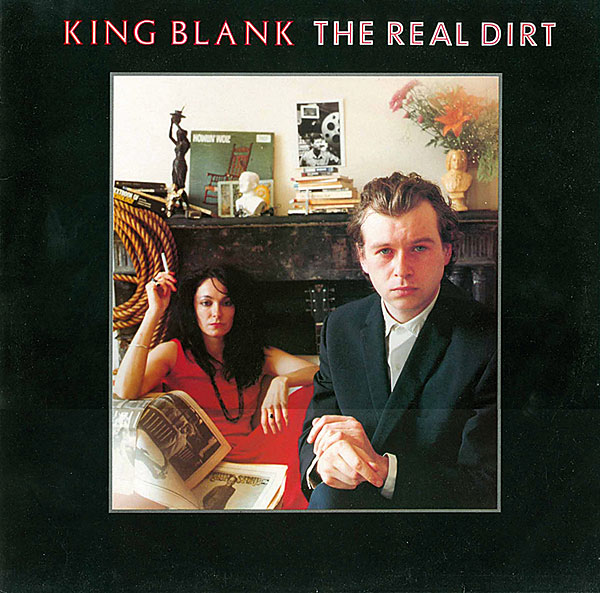 Ultimately, though, those elements wouldn't prove to be nearly as important as the impact of that cover image. For Kramer, the most important thing the cover represented was the introduction of a significantly different Bob Dylan from his previous four releases. 'The first four albums he did, he's a folk singer', he said. 'He's in folk singer clothes, he looks, you know, "Oh, woe is me"'.
'On Bringing It All Back Home, he's a prince in his blazer and his beautiful cufflinks, sitting with this beautiful cat and a ravishingly beautiful woman behind him in a red dress. It was a change. Everything was changing.'