Top 20 Demo LPs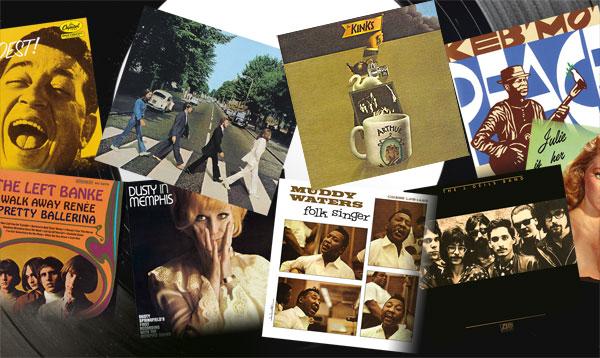 Looking for albums that will challenge your system's strengths but which are musically rewarding too? This month Ken Kessler recommends a score of must-own titles on vinyl
As with my list of Top 20 CDs [HFN Feb '21], choosing 20 LPs from my collection of around 12,000 is tough. But there is one rule I stick to, no matter what: I do not listen to LPs for their sonic worth alone. With this selection, each is a release I cherish, and though my logic for choosing these 20 may be shaky, here goes...
It's a no-brainer for reviewers to be wedded to sonic spectaculars, such as the legendary Sheffield Drum Record, the nearly-unplayable Telarc 1812 or an audiophile pressing of Dark Side Of The Moon. Then again, I know hi-fi reviewers who are not in the business because they like music but because they like toys.
For me, the music is all that matters, the hardware being simply a means to an end. In other words, I care more about the wine than the glass in which it's served. Hence, if a sound system or the individual component being assessed derives more from an LP, CD, tape or stream, thus getting me closer to the performance, then that's the little victory that keeps me going after 53 years as a hi-fi user.
Pressing Concerns
Crucially, I do not want to be responsible for causing audiophile psychosis by suggesting you must have, say, the 1972 Ukrainian release of such-and-such, or only pressings from the first stamper, or the one cut by a particular mastering legend. Conversely, I advise you not to listen to, oh, pirated pressings. I don't think I've ever heard anything worse than the 'unofficial', for which read rip-off, Abbey Road.
So, while I have included a lone Mobile Fidelity One-Step release in this list and a number of issues from specialist reissue labels, they do not preclude your being content with standard or reissued pressings of these (and other) titles. Indeed, there are reviewers out there who perpetually seek to find fault with audiophile pressings, seemingly as a matter of principle. Instead, just look at these LPs as 20 joyous musical expressions… which also happen to reveal a lot about your system.
The Allman Brothers
Live At Fillmore East
Mobile Fidelity MFSL 2-434
One of the most reissued LPs of the rock era, this earns its place not just because of the terrific 'concert atmosphere', but because the performance is stellar. It was this album's swampy blues interpreted by Gregg Allman's tortured vocals and brother Duane's sublime guitar playing that turned the band into a supergroup. I chose MoFi's version because it is particularly good, but then I have six different pressings and none will disappoint. This is a gem for listening to transient attacks and fluidity – opposing sonic traits – while the vocals will send chills down your spine. 'Whipping Post' stands alone in the annals of rock.
The Band
The Band
Capitol 00602577842832
It was this or its predecessor, Music For Big Pink, but The Band's second LP gets me every time. This is the foundation of 'roots' music, combining folk, country, early rock and other genres into music so pure that it's irresistible. I rely on it for the percussion and bass, along with the sublimely recorded vocals. The standout track for me is 'Up On Cripple Creek', its opening bars telling me just what to expect down below. Apologies for citing the 50th anniversary box set instead of just a regular release, but the extras make it worthwhile – and you get to compare the LP with the CD and Blu-ray.
The Beatles
Abbey Road
Apple Records PCS 7088
Do not fret over which edition you have, whether UK, US, Japanese, etc – this album remains an exemplar of The Beatles' studio artistry and the sounds are so varied that you can go from the cavernous bass of 'I Want You (She's So Heavy)' to the delicacy of 'Something' to the sound effects of 'Octopus' Garden', for a smorgasbord of tones and transients. I gather this was their only effort on a solid-state desk, or with solid-state recording equipment, but that's almost irrelevant for this album still yields surprises. Spring for the recent box set if you crave extras, or go purist with an original pressing, or the MoFi – they're all brilliant.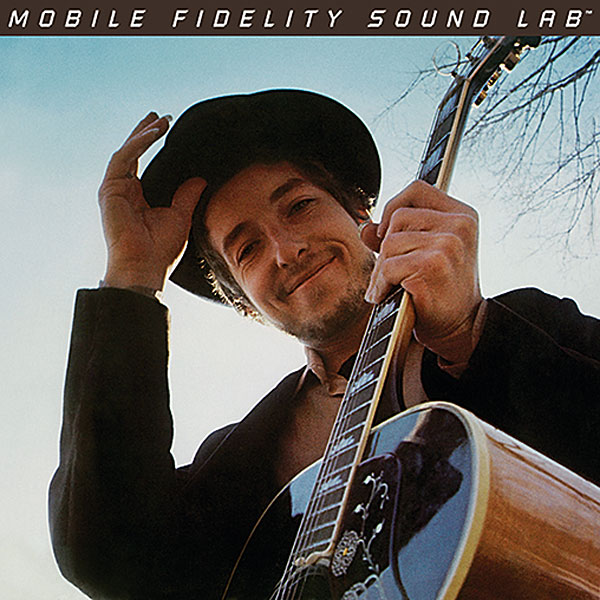 Bob Dylan
Nashville Skyline
Mobile Fidelity MFSL 2-424
Online site Discogs lists dozens of pressings of this, but I am being self-indulgent by opting for Mobile Fidelity's 2x45rpm version of what is my favourite Dylan LP. It isn't typical, but it did more for country rock than anything ever released by Gram Parsons, and it has Johnny Cash guesting, while the musicians are country music legends. Is this the best version? I don't know for certain, but I have never heard the pedal steel sound more fluid. Just go straight to 'Lay Lady Lay'.
Buddy Holly
Buddy Holly
Coral CRL-57210
There are numerous editions of this 1958 release, including sublime audiophile pressings (especially from the Analogue Productions label), while the 13-year-old Ken Kessler used his pocket money for the 1964 Coral reissue. Astounding mono sound, the inimitable hiccupping vocals, the slapping of the cardboard box on 'Everyday', the ferocious guitars of 'Peggy Sue' – one of the most important LPs in the history of rock. Don't take my word for it. Ask Paul McCartney.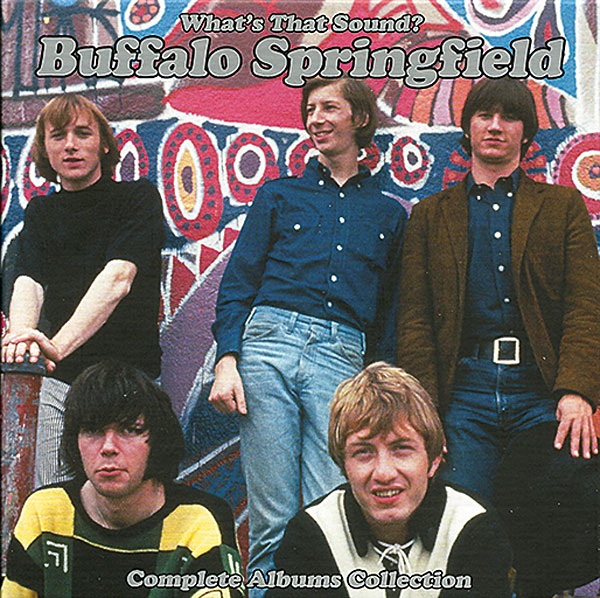 Buffalo Springfield
What's That Sound
Rhino R1 566970
Containing the group's three LPs, two in mono and stereo, the third stereo-only, this 2018 set comprises my favourite body of work, so prejudice is at play here. Musically, we are talking 1960s Neil Young, Stephen Stills and Richie Furay, so this band gave us Poco, Manassas, CSNY and ultimately, if indirectly, The Eagles. The music is definitive 'West Coast' rock with hints of folk, bluegrass, country, jazz and more, and the hi-fi value is in the low-level details.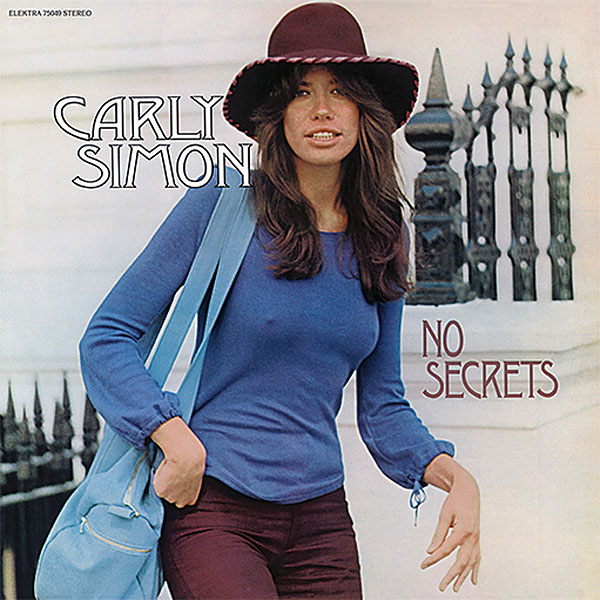 Carly Simon
No Secrets
Speakers Corner ELEKTRA75049
This recent 180g pressing was chosen not just for the fact that it's readily available, but because the sound is exceptional. Use it for content more than sonic supremacy, its worth found in Simon's distinctive voice, familiar to most Baby Boomers. The material here is luscious, the musicians are A-listers, and the fun is listening to 'You're So Vain' for Mick Jagger. And those who value emotional content will revel in 'The Carter Family'.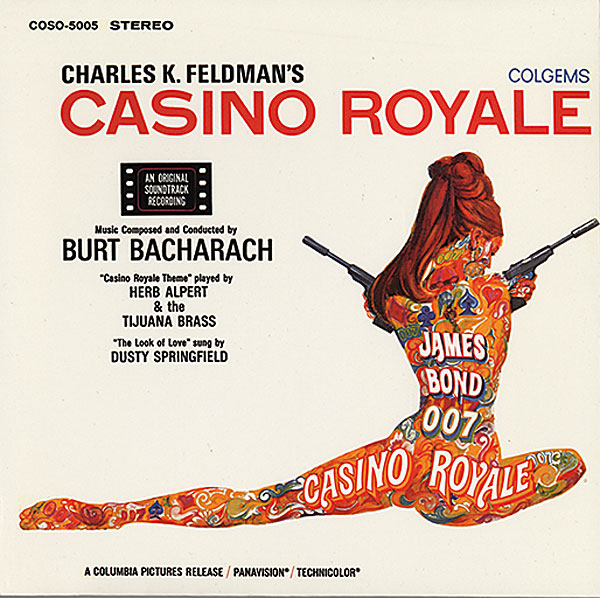 Original Soundtrack
Casino Royale
Colgems COSO-5005
Arguably the most praised LP of all-time by audiophiles, first recognised by that visionary hi-fi authority, the late Harry Pearson of The Absolute Sound, it gives you Burt Bacharach compositions, Herb Alpert's trumpet and Dusty Springfield singing 'The Look Of Love'. The hype is justified, as the sound matches the excellence of the music and the peerless performances. Originals cost a fortune, and the version from Classic Records is escalating, so take what you can get.