Tape: The Reel Deals Page 2
Pre-recorded tapes from the past can be ½-track (mainly those from the 1950s), ¼-track, and either 3¾ips or 7½ips. Expect to pay an average of £15 for tapes in decent nick. Boxes are usually worn and split, but then so are LP sleeves. You might also enjoy lightly-worn tapes which cost very little, with a few drop-outs but still playable.
This is not a field in which to be pernickety. If you're the sort who stores CDs label-upright in their jewel cases and irons your jeans, vintage open-reel tape is not for you.
A number of current labels specialising in open-reel tape form the second route to musical bliss. Thanks to Reel-to-Reel Rambler Dave Denyer and Petronel at Audiophiles Clinic, I have learned there are over 40 suppliers of brand-new pre-recorded tapes around the world, ranging from full catalogues with dozens of titles to those with a mere one or two. A swift calculation shows there are over 400 tapes currently on offer, nearly all at 15ips/½-track on 10in spools. Prices for these range from £250-£500.
Before you freak out about prices, remember they include recording original material (or paying licensing fees for reissues), duplicating tapes in real-time, maintaining machinery to do so, the price of 10in blanks at an average of £50 trade cost, plus the cost of a metal spool.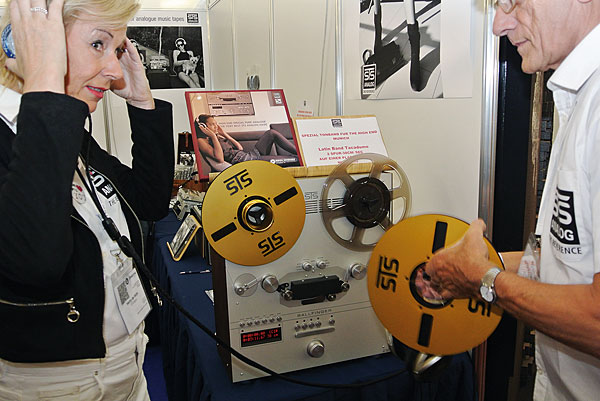 Of course, there is no way I could sample the works of over 40 labels, but I was able to borrow demo tapes from Foné, Hemiola and Open Reel Records from Italy, the UK's Chasing The Dragon, STS in the Netherlands and Opus 3 in Sweden. All, with the exception of Chasing The Dragon's 7½ips versions, were 15ips ½-track tapes. And the good news is that all sounded, well, fantastic.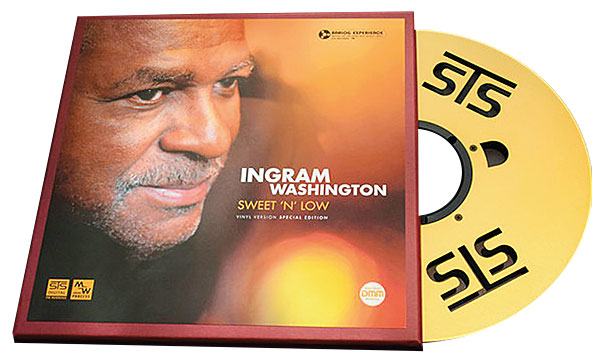 Limitless Bass
One of the first I played was from Opus 3, whose catalogue is among the most extensive. Its LPs and SACDs are familiar to audiophiles around the globe, and I cherish its Eric Bibb titles as exemplars of modern acoustic blues recordings. Its sampler contained a mix of blues, classical and jazz, culled from the company's catalogue and thus ripe for comparison, format-to-format. This is one of the more accessible labels, rather than a house that focuses on only one or two genres.
As is common to all of the labels, all duplicating is done in real-time. Opus 3 uses a modified Technics RS-1500 for master-tape playback. The feed goes to a Telefunken Magnetophone M-28 for copying to RMG Studio Master SM-468 tape.
Opus 3's tapes are issued on ¼in tape, ½-track configuration at 15ips playback with CCIR equalisation. I played them back on a Technics RS-1500 as well as an Otari MX-5050 (ditto for all the demo tapes) and the sound, even compared to SACDs, was exactly what I had hoped for: airy, open and seemingly of limitless headroom and bass. The Bibb tracks are a great place to start, partly because of the familiarity of the music, but especially because of the impact of voice and guitar.
Modern Standard
STS, which many of you know from its CDs, has been around for 40 years, and is staying up-to-the-minute having acquired a bespoke Ballfinger deck, seen at the 2019 Munich show. Its 30 titles are mainly jazz; I borrowed a tape of standards sung by Ingram Washington, and the sound immediately reminded me of the stunning Capitol pre-recorded reel-to-reel tapes of the 1950s – the benchmark for all tapes.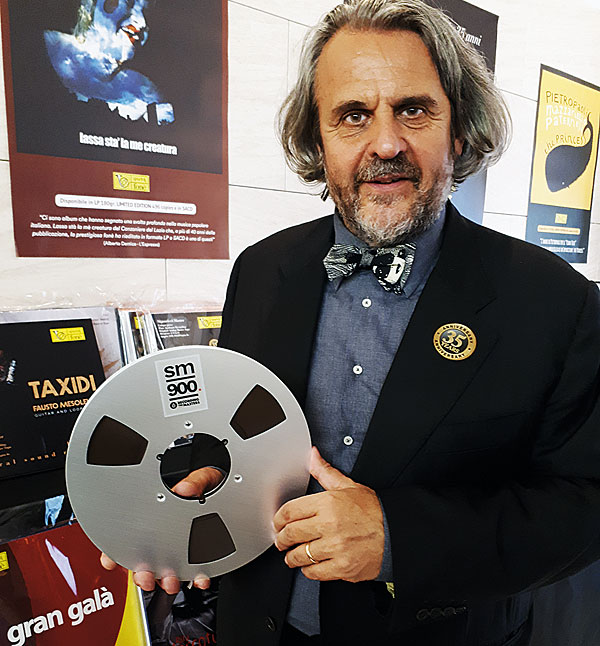 Meanwhile, Fonè is a label that's been supporting open-reel through thick and thin, since 1983. Founder Giulio Cesare Ricci releases his material, which is mainly new recordings, on LP, SACD, 24k Gold CD and HD files, yet it's his tape efforts that represent not just the pinnacle of his work, but set the standard for modern open-reel.
Ricci has produced over 600 analogue recordings, and the current catalogue contains more than 60. Of course, duplication is in real time, undertaken personally by Ricci, copied onto RMG SM900 ¼in tape with IEC equalisation at 15ips via Nagra 4s, the tapes provided on 10in metal spools. The source is the Ampex ATR 102, from his original ½in master tapes recorded at 30ips.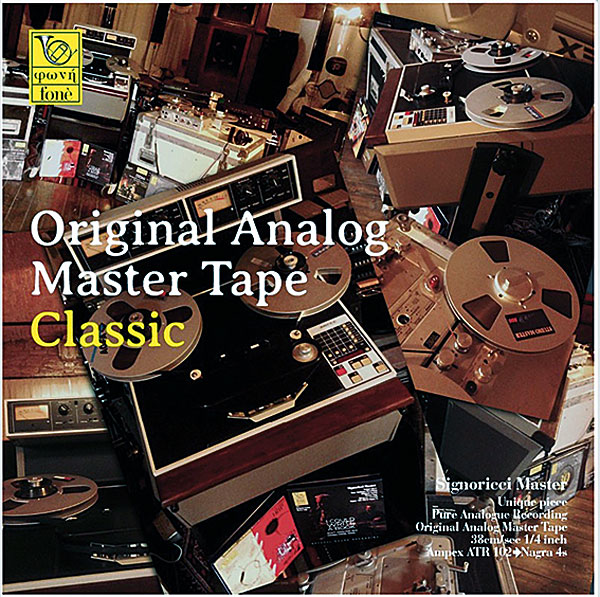 Packaging is utterly professional, using beautifully-printed cardboard boxes with detailed information about the music, performers and technical notes. This may sound like an obvious feature, but trust me: many houses are not so fastidious.
Fonè provided two of its samplers – jazz and classical – and the sound was magnificent. The classic set featured a sublime interpretation of Chopin's Sonata for cello and piano, Op.68, with Rocco Filippini and Michele Campanella; and I was captivated by the Filarmonica Teatro Regio Torino with an excerpt from Rimsky-Korsakov's Scheherazade.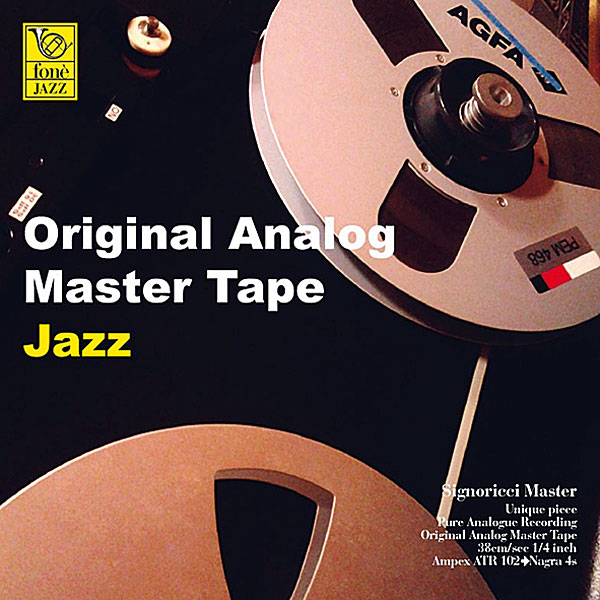 Even more exciting, the jazz set included an exquisite version of 'Moon River' with a quartet of drums, piano, bass, and sax, and a tear-inducing guitar version of Lennon's 'Imagine'. What made this especially meaningful for me was the ability to play them back on the same model tape deck as used for the transfers.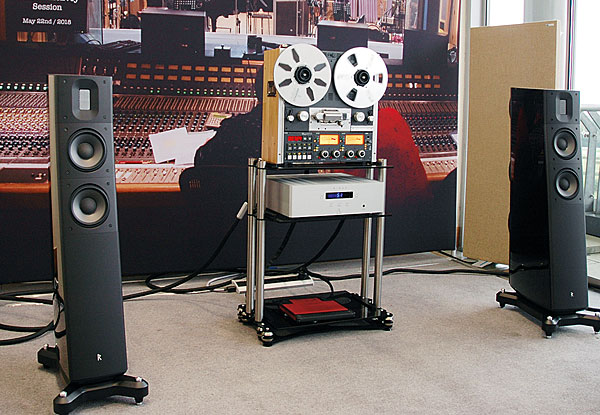 Chasing The Dragon has been covered in depth in this magazine [HFN Sep '15, Oct '16] while Hemiola has rare Pavarotti recordings in its catalogue, from the family's archive. With labels such as these exhibiting in Munich, and with Analogue Productions announcing re-stocks of its reissue titles, it's clear enough enthusiasts care about open-reel tape to invest in single titles costing as much as a decent cartridge.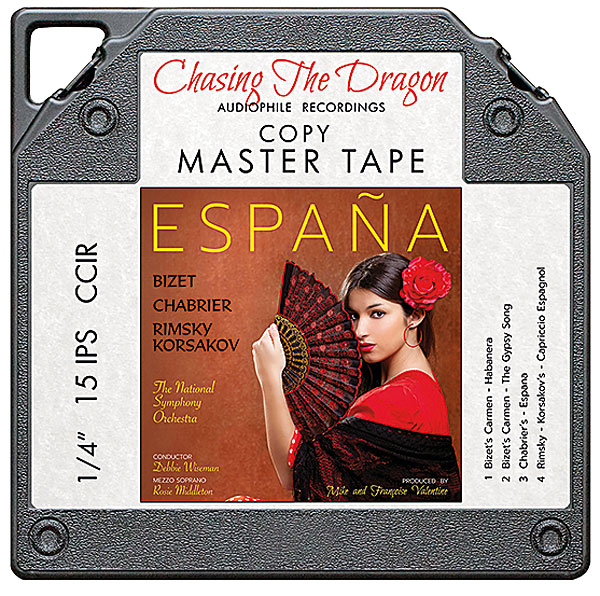 Banking The Blanks
Lastly, there's the reason tape decks did so well in the UK 60 years ago: it was cheaper to buy blank tape and record a friend's LPs or off-air. A blank tape costs less than an LP and, if copying off LP, CD, FM, DAB or streaming sources sounds like a ludicrous reason for getting into the open-reel revival in 2020, let me leave you with this thought. Just as we were surprised, two decades ago, to hear that commercial CDs burned to CD-Rs might well sound better than the source discs, so are there those who swear the transfer of even an LP or CD to open-reel tape can cast an ameliorative, beneficial glow to the music. Having now heard this miracle many times, I've also acquired 40 or 50 blanks!