Top 20 Demo CDs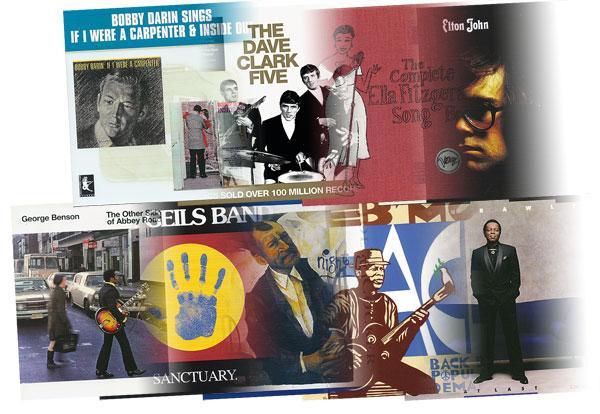 Ken Kessler turns to his pile of permanently on-hand CDs to bring you his pick of the discs that will shine a light on your system's performance
Like asking to choose your favourite food or movie, narrowing down 15,000 CDs and SACDs to a mere 20 is torture. The brief was to cite those I use regularly for reviewing purposes and which can reveal the qualities of a component or system. That said, this is also the stack of CDs which never gets filed with the rest, sitting there ready for action.
Still, my list is missing plenty due to the 20-only limit. So, no CDs by George Formby, Buffalo Springfield, Howard Tate, Poco, Sam & Dave, Dusty Springfield, The Yardbirds, The Kinks, Detroit Emeralds, Squeeze, Hues Corporation, The Byrds, Aretha Franklin, Louis Prima, Nat 'King' Cole, Dean Martin, Rory Block, Johnny Rivers, Rick Nelson, The Left Banke, The Youngbloods, Bonnie Raitt, Juice Newton, Sopwith Camel, The Searchers, The Beau Brummels, The Turtles and too many others that I regularly play while reviewing.
By The Letter
What follows is alphabetical because I most certainly am not listing the CDs in accordance with some arbitrary value system. After all, who's to say one of these is better than the others? Julie London or The Beatles? Elton John or George Benson? Apples and oranges. What they do have in common is my love for the content as well as their potential for use as 'demo' discs. Moreover, you'll note that few are audiophile discs per se, and I apologise for the rarity of some of them, but this is what forms part of my listening arsenal.
Nearly all have been chosen for musical worth as much as sonic supremacy, save for a couple of obvious discs like the Kodō title, which is my woofer worrier. Ultimately, the point is this, especially if you're listening for critical purposes rather than sheer pleasure (and I write this having once suffered listening to Rickie Lee Jones' 'Easy Money' 60 times during a Hi-Fi Choice session): if you must listen to something repeatedly, make sure it is music that you simply adore. And I have been known to put Kyu Sakamoto's 'Ue o Muite Arukō' on repeat and leave it for hours.
The Band
The Band
Capitol/Universal Japan UICY-40185 Ultimate HQ/MQA
After a swift count, I realised that I have at least ten different versions of The Band's second album, one of the greatest releases of the past 60 years. Why this version? Because despite the fact that it's only available on import from Japan it sounds simply amazing thanks to it being an Ultimate HQ pressing, which also provides an opportunity to test MQA. And wow! 'Up On Cripple Creek' and 'Across The Great Divide' never emerged so gloriously from a digital source. In a few months, when I follow up this list of CDs with one of 20 demo LPs, this is one title that will feature on both – yes, it really is that wonderful!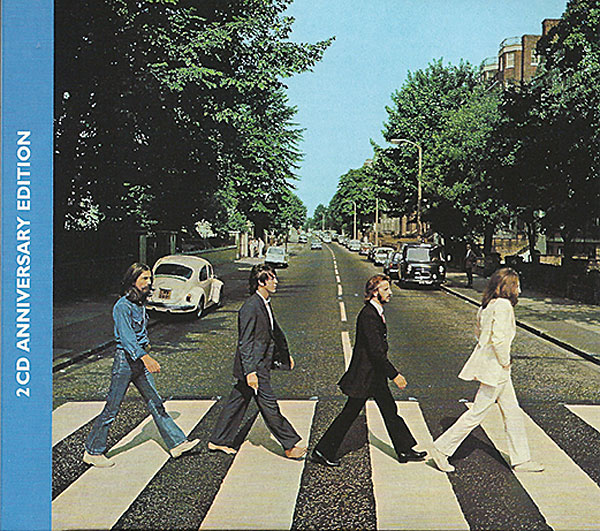 The Beatles
Abbey Road 2CD Anniversary Edition
Apple 0602577915079
Not even my favourite Beatles album (that's between Rubber Soul, Beatles For Sale and Revolver), this anniversary remastering/re-mixing is mind-blowingly good. My favourite sing-along track is 'She Came In Through The Bathroom Window', while Ringo's drum break at the end of the album ranks right up there with the legendary Sheffield Lab 'percussionfest'. Openness, bass extension, detail, attack, voices everyone over 65 knows intimately – I could have chosen any one of their albums, but this latest incarnation of Abbey Road ticks all the hi-fi boxes. Even if it was their only album recorded entirely with solid-state hardware...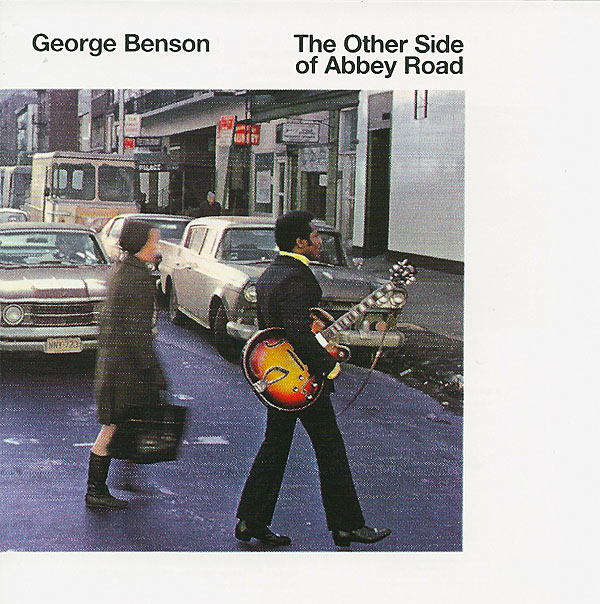 George Benson
The Other Side Of Abbey Road
A&M Records 82839 3028 2
Yup, Abbey Road again, though I could have chosen that other interpretation of The Beatles' sign-off from 1970, recorded after but released before the dire Let It Be: Booker T and the MGs' McLemore Avenue – which was issued two months before Benson's. His is jazz-y, while theirs is funk-y, but this set also has the sonic edge, though either will do. It's typical virtuoso guitar-playing from Benson, a mix of fluidity and speed, with no shortage of hot transients with which to tickle your tweeters. Fans of the man's singing needn't forgive me for guitar playing being dominant, as he sings a little, too. For audiophiles, this is a knock-out.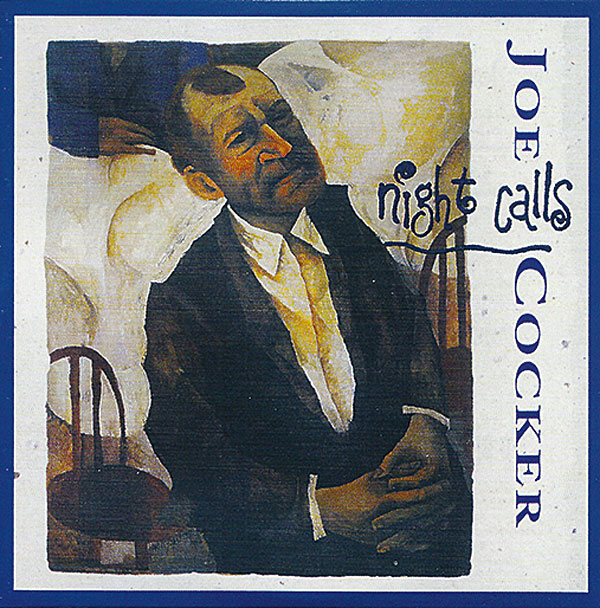 Joe Cocker
Night Calls
Parlophone/Warner 825646183975
Cocker's later releases, post the career-reviving hit, 'Up Where We Belong', were mostly taken for granted but treasures abound, as I discovered when I bought the bargain 3CD 'Triple Album Collection'. His unusual interpretations of The Beatles' 'You've Got To Hide Your Love Away' and Blind Faith's 'Can't Find My Way Home' on this 1991 release are now on my list of all-time sonic faves. This has been issued with numerous track listings, but all editions contain those two.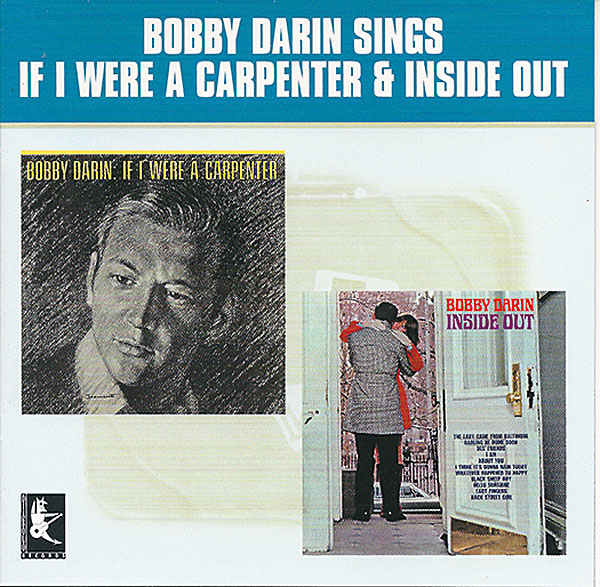 Bobby Darin
Sings If I Were A Carpenter & Inside Out
Diabolo DIAB 864
One of the most versatile pop singers ever, Bobby Darin debuted with rock 'n' roll in the 1950s, swiftly revealed a desire to be the next Sinatra, acted in a dozen films, covered both soundtrack and Broadway tunes and ultimately embraced hippie/folk/protest music in the mid-1960s. This pair of albums on one CD deal with that period. These didn't restore his career in his last years (he died at 37) but the music delights and the sound is delicious.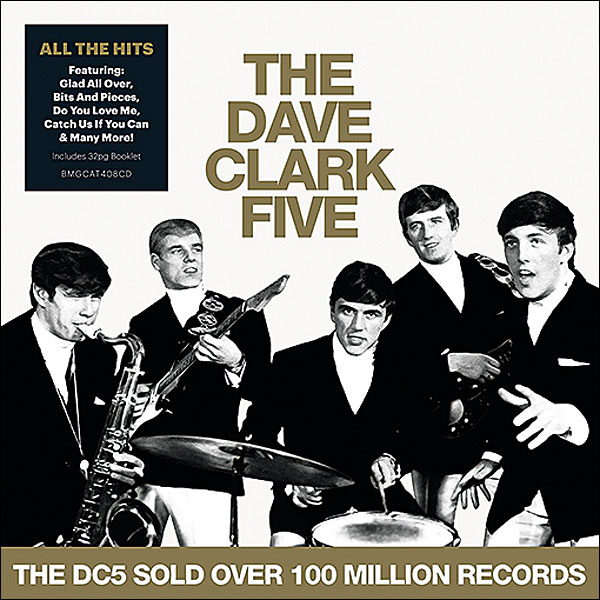 The Dave Clark Five
All The Hits!
BMGCAT408CD
If you're gonna test for mono, and maximum levels as well, Dave Clark's most recent act of benevolence in letting us intermittently buy his recordings naturally contains the song 'Glad All Over' and it's a killer. 'Thumping' is an adjective oft-applied to the sound of The Dave Clark Five and it's apt for it will challenge a system's bottom octave capability, if not with the same finesse as The Band's eponymous release.
Ella Fitzgerald
The Complete Ella Fitzgerald Songbooks
Verve 314519832-2
This is cheating because it's a set containing all eight songbooks, totalling 16 CDs. But 1) I worship Ella, 2) adore the Great American Songbook, and 3) agree that this may be the definitive interpretation. Best of all, the sound quality is simply astonishing, and I've used her take of 'Manhattan' for decades as my go-to track. A perfect collection, though I wish Ella had included 'They Didn't Believe Me' in the Jerome Kern volume.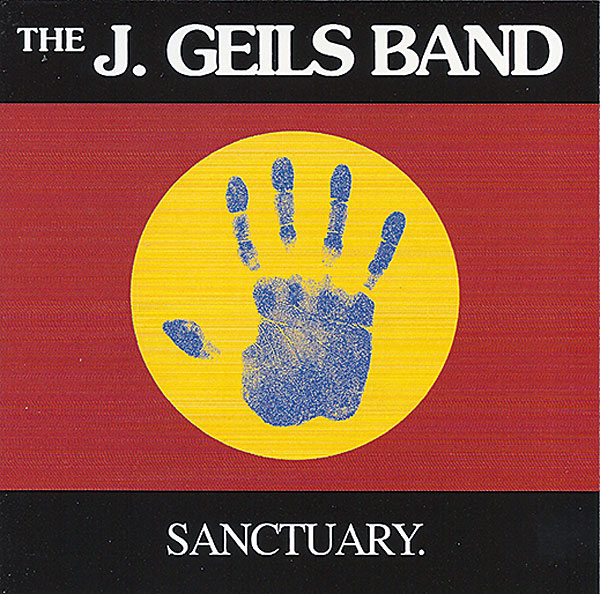 The J. Geils Band
Sanctuary
Razor & Tie 82173-2
This is the group's forgotten masterpiece. Sanctuary contains plenty of their R&B styling, but hard-rocking tracks like the title song, the indescribably majestic 'I Can't Believe You' and 'Take It Back' leapt from the speakers back in 1978 and it has been a must-hear ever since. The latter's showcasing of Magic Dick's peerless harmonica playing is but one highlight, while those who value head-banging levels should go straight to the powerful 'Jus' Can't Stop Me'.