John Cale Page 2
JR wouldn't record the songs he'd demo-ed with Cale, wouldn't tour, and endlessly wanted the volume turned down. Cale walked, the band quit and Jonathan was dropped by the label, only for the tapes to be resurrected by Beserkley Records in '76 and released as The Modern Lovers, an absolute classic.
Cale's next task was, if anything, more fraught. This was 1975 and Patti Smith was due to record her debut LP, Horses. Cale was selected for sessions in New York's famed Electric Lady studio. 'All I was looking for – in a producer – was a technical person,' Smith told UK author Clinton Heylin. 'Instead, I got a real maniac artist. It was really like a season in hell for both of us.'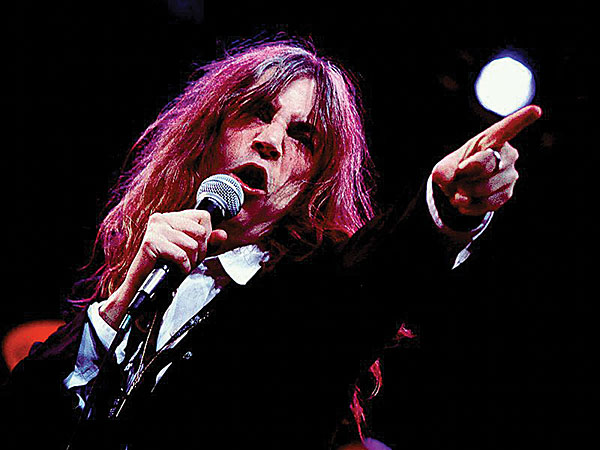 Cale's take on it was: 'When you get a band in the studio, quite often they are hearing things completely differently for the first time. They've never been on stage and heard themselves so clearly or so manicured, and that can be a daunting experience.
'When we did Patti and the band, they had been playing this stuff on their own guitars which were warped. It took a while to settle that, because they all wanted to play those same instruments. Then you say, "Sorry, no. We're going to be spending more time tuning them than we are recording them". So there's a lot of stress.'
'Patti did not respond to my taking hold of the controls very well at all. Maybe I pushed myself in there and isolated her from the band, but I knew I had to get that basic unit working for Patti's poetry to come through.
'She was primarily a poet who had the guts to sing rock and roll. And my job was to show her how she could be a poet and a rock and roll singer. I don't think she was ready for the very different working environment in a recording studio, with no audience. However, when Patti threw all her energy into overcoming that problem, she solved it too.
Shaky Ground
'The whole six weeks was a battle. She fought me every step of the way. But out of the ups and downs, something creative always emerged. As a producer, you've got to be a catalyst, an ally, a co-conspirator. Sometimes you have to introduce conflict in order to resolve it.
'With Patti Smith I felt that we were not really involved in songwriting at all, we were involved in something else that employed a band, something more akin to art.' She lost a stone recording the album. Cale nearly lost his mind. The result? One of the great classic debut LPs.
You'd have thought that would have been enough of a ding-dong for anyone but when Factory Records boss Tony Wilson came a-calling, Cale accepted the challenge of creating Happy Mondays' 1987 debut album Squirrel And G-Man Twenty Four Hour Party People Plastic Face Carnt Smile (White Out), an experience which he now likens to 'holding onto a bar of soap in the bathtub'.
'I didn't know what role any of their chemical activities would have. I was on shaky ground because I'd just stopped drinking and all that, I was a father and the world was new and wonderful all over again.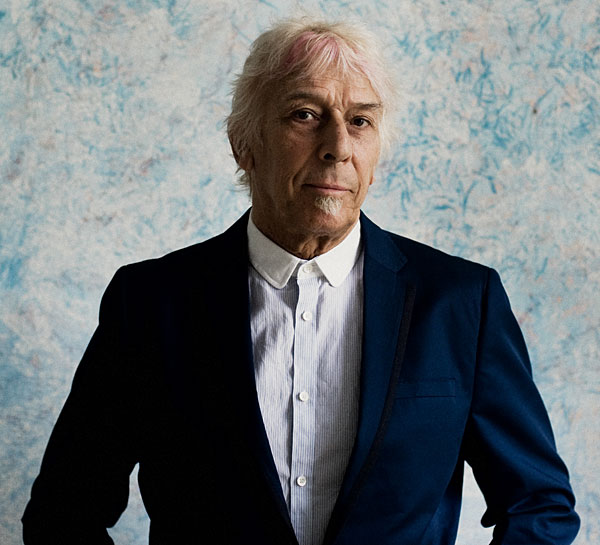 'I couldn't tell you who wrote what. I know there was a piano player there and he put his earphones on one day and just stared into space and tickled the keys and got all glazed. He kept on asking us to make the piano go "all swimmy". It was on the edge.
'You try and do a track of tambourine with Bez and you wonder whether the guy's gonna be able to hit the tambourine and stand up. Very rickety. Really hilarious… a very quick nightmare.'
The result? Yup, another classic.
'At the end of the day,' he concludes, 'you've got to give somebody something that they can grow into. You've got to show them the way ahead. Also, it's nice to surprise them with another view of what they're doing. Sometimes they might disagree with you. But if you can do it, it's really good to hand somebody back a mirror of themselves that helps them move ahead...
'When I come in to do a record, I try to break as many rules as I can remember.
I always try to approach it from the point of view: "what would a Zen master do in these circumstances?". That is, not to give the artist a direct answer to all his questions, but to suggest a solution by other means.'
Freak Out
'When you put two different people in the studio, as long as they enjoy each other's flow, the end result will be something different. Most of the time, I go, "This guy's really good. I wonder if...'. I never say, "Now, I can…". If you take an artist into the studio, you've got to be convinced that they know who they are enough – so that when you play something back to them and they sound different from what they think they were, they'd be able to handle it and don't just freak out.'
In a successful collaboration, he says, 'both parties involved end up going somewhere they didn't expect to go.'