Gus Dudgeon Page 2
'About two weeks later, I did a session with [Rolling Stones producer] Andrew Oldham [
HFN
Oct '17]. At the end of the session, Andrew said, "It's about time you went into production, isn't it?". And I thought, "Christ, you're the second producer in two weeks to say something to me about that". I said, "Well, I'm kind of thinking about it". And he said, "Well, good luck, mate. If you want any help, give me a call". As he walked out the door, he stuck his head back in and said, "Oh, and make sure you get a royalty". This was like '65 or '66. I thought, "What a good idea". So it was between Denny and Andrew pushing me that I kind of took the bull by the horns.'
Making Plans
His first production credit came in 1967 when he shared the duties with Mike Vernon [HFN Jun '20] on Ten Years After's eponymous debut LP and he'd further cut his production chops on the Bonzo Dog Doo-Dah Band's The Doughnut In Granny's Greenhouse (1968) and Tadpoles (1969). When 'Space Oddity' landed in his lap, he was made. 'I listened to the demo and thought it was incredible. I couldn't believe Tony didn't want to do it. I spent more time planning ahead of the recording than any other I'd done and it became a habit, an approach that proved successful.'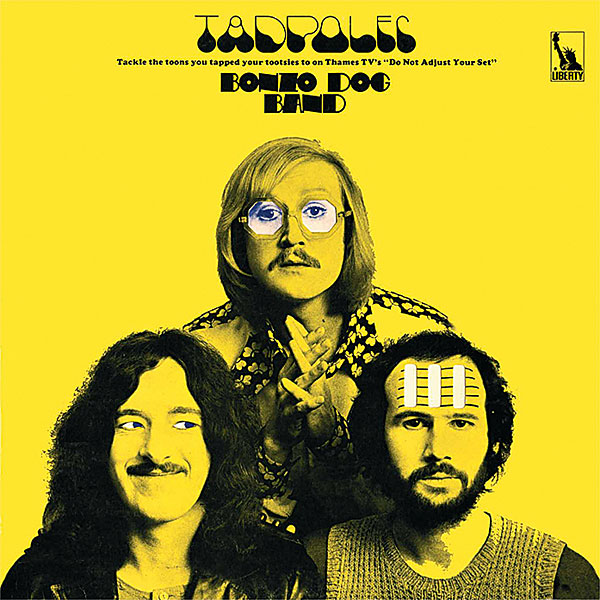 Space Race
The track was recorded on June the 20th, 1969, at Trident Studio in London with only £500 to play with. Dudgeon was meticulous, precisely placing Bowie's primitive use of the cheap-as-chips Stylophone, a mini analogue stylus-operated keyboard, inside the ornate orchestral arrangement of cellist and composer Paul Buckmaster. He then carefully plotted the contributions of session musos Herbie Flowers on bass and Rick Wakeman on mellotron, crafting a dramatic atmosphere which he then mixed in stereo, which was rare at the time.
It was rush-released as a single on July the 11th, nine days ahead of the Apollo 11 Moon module Eagle disgorging Neil Armstrong and Buzz Aldrin onto the lunar dust. Bowie's record soared to No 5 in the UK.
'I don't think it was like anything anybody had done before, and that's why it's still a classic,' Dudgeon said later, while Visconti would confess, 'I wish I'd dropped my peacenik hippie ideals and recorded it.'
Bowie was now on his way to mega-stardom and the success of 'Space Oddity' brought Dudgeon into contact with the artist who would establish his reputation as one of the UK's most successful and respected producers. The artist was Elton John.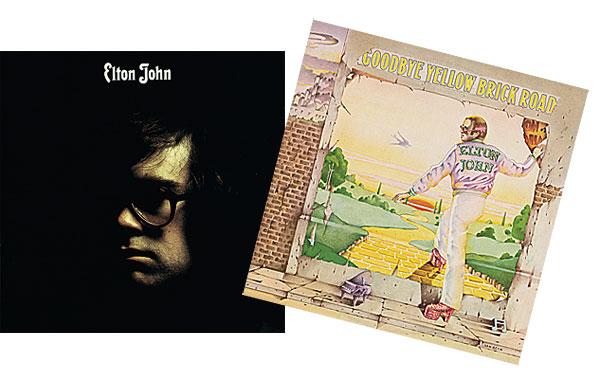 The first album Gus Dudgeon did with Elton John was the singer's eponymous second LP, which featured the breakthrough international hit 'Your Song'. He then went on to produce all of John's classic albums from that era, from Tumbleweed Connection (1970) to Goodbye Yellow Brick Road (1973) and Captain Fantastic And The Brown Dirt Cowboy (1975). His lack of a signature production style allowed him to create wildly different-sounding records to fit John's diverse songs, resulting in one of the most varied yet focused canons of work in pop history.
'Once Elton had done what he had to do, which was play the piano and sing, he left,' said Dudgeon. 'Whatever you hear on the records that's over and above the essential construction of the song is down to myself and whoever else was working in the studio.'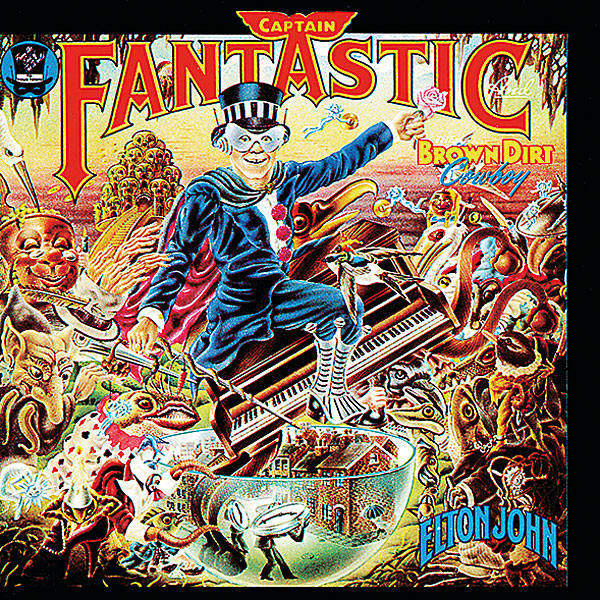 If Dudgeon did have a production hallmark, it was a synthesis of orchestral pop and Americana, much of which goes back to his working relationship with Paul Buckmaster. 'The challenge was to try and marry a big orchestra with a rock 'n' roll section and make it work, and not have one of them lose out to another.'
Heaven To Me
Dudgeon partnered John in the formation of Rocket Records in the '70s and went on to work with many other artists, including Joan Armatrading and XTC. He died in 2002, aged 59. He was driving home when he fell asleep at the wheel of his Jaguar and came off the M4 motorway, the Jag landing upside down in a storm drain. Dudgeon and his wife Sheila, 60, suffered serious head injuries but both may have drowned in a water-filled drain while trapped in the car.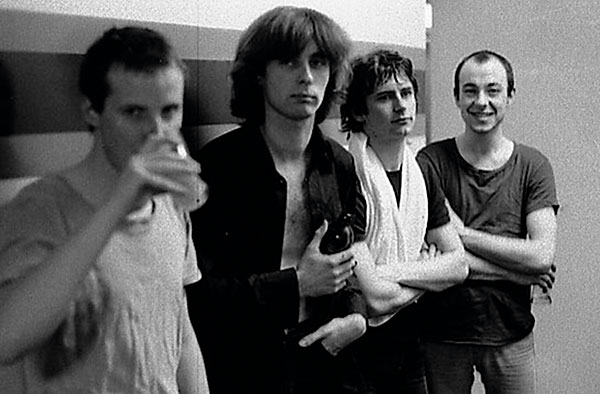 'All I ever did as a kid was spend all of my money on records', he once said. 'To be suddenly given the opportunity to actually work in that industry and be a part of making music was like heaven to me. I couldn't believe my luck.'