Glyn Johns Career Snapshots
Career Snapshots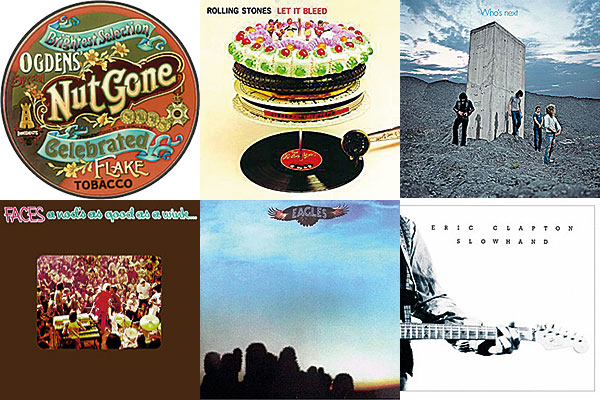 1968
Johns oversees the production of The Small Faces' Ogdens' Nut Gone Flake, running tapes around chairs to achieve the phasing effect on 'Itchycoo Park'.
1969
All-night sessions in the studio with The Stones produces Let It Bleed – a No 1 in the UK charts. The best Stones album in terms of songs? We think so...
1971
Conceived as a double album after many false starts, Johns argues Who's Next should be a single LP. It's a UK No 1 – The Who's first in their homeland.
1971
The Faces' A Nod's As Good As A Wink... breaks into the Top 10 in both the US and UK. 'Thank you Glyn, you made all the difference' reads the LP credits.
1972
Johns works with The Eagles on their self-titled debut LP. Taken by their harmonies he focuses on these, which results in a trio of hit singles.
1977
Eric Clapton is intoxicated much of the time when recording Slowhand, but Johns' disciplined approach brings out the best in the guitarist, and a Top 30 hit.
1982
Some major surgery while mixing and a few fresh vocal takes from singer Joe Strummer and The Clash's Combat Rock peaks at No 2 in the UK charts.