Burt Bacharach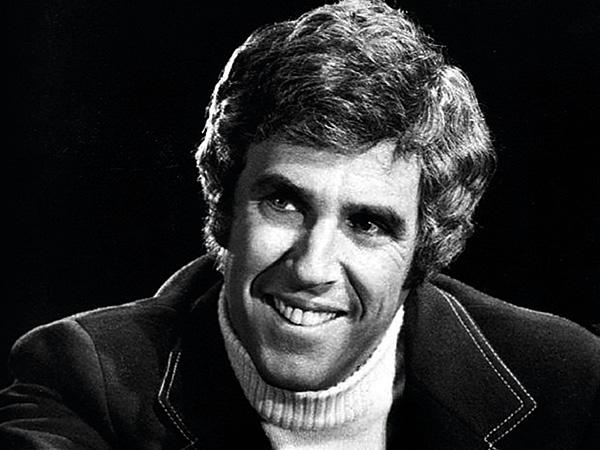 He has penned a dazzling succession of magical melodies, writing many of the most successful hits in the history of pop with theme tunes and Oscar-winning movie scores to his name too. But let's not forget his work as a producer, says Steve Sutherland
They say you can't teach an old dog new tricks but I know for a fact that's a lie. I mean, I was 40 years old when I suddenly learned the difference between a gig and a concert and that the latter demanded the audience behave a mite more decorously than I'd been previously used to.
The occasion was what I thought was going to be a gig but turned out to be concert at London's salubrious Festival Hall in 1996. The star turn was Burt Bacharach and he had with him a piano, an orchestra and a few special guests.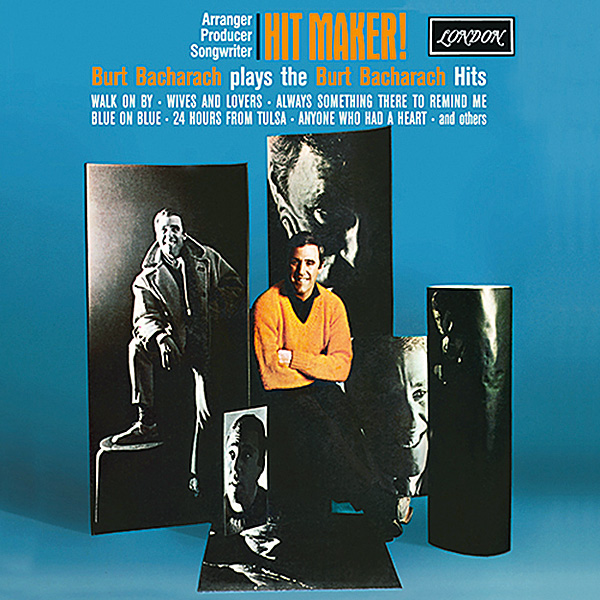 Anyway, I'm out in the stalls, sipping champagne and munching chocs and heartily singing along as you do, when the lady in the row in front turns round and, with much irritation, tells me to shush! Being the good citizen I am, I duly comply, cease my wassailing and sulk.
Hip To Be Square
I recount this tale to illustrate the unique position that Burt Bacharach occupies in the history of modern music. He's hip but he's square, he's groovy but he's genteel, he's old but he's young, he's MOR but he's magnificent, he's pop but he ain't, he's one of us but he's one of them, and he plays concerts that some of us consider to be gigs.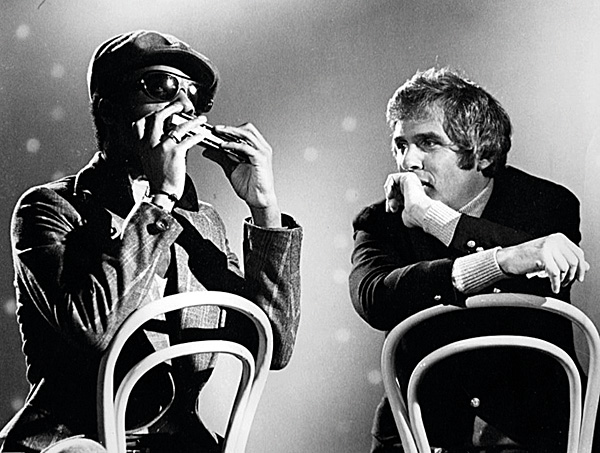 You can appreciate his work on both a classical and emotional level. It's art but it's also soap opera true to life. And his songs have made up a significant part of the soundtrack to our growing up because they speak to us and about us and they cheer us up without ever once patronising or taking the easy option. They are easy and yet complex, their surface lovely to behold, their depths a comfort to dive into. They understand.
Burt's best known as half of one of the greatest songwriting partnerships ever, his working relationship with lyricist Hal David. And, quite rightly, you can read, should you wish, whole tomes on his mastery of the compositional craft.
What's less celebrated, though, and the thing we're here to put right today, is what a stunningly great and innovative producer he is too. Insights into his studio techniques are understandably less prolific than the stuff about his songwriting but Bacharach's skill behind the recording desk is a major ingredient in the magic spell his songs weave into and over us all.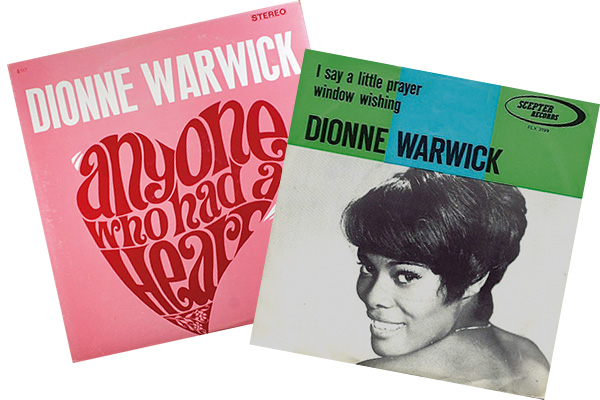 Not that it should be necessary, but just in case, here's a list of some of the songs we're talking about here with some of their most famous proponents: 'I Say A little Prayer' (Aretha Franklin), 'I'll Never Fall In Love Again' (Bobbie Gentry), 'I Just Don't Know What To Do With Myself' (Dusty Springfield), 'Anyone Who Had A Heart' (Cilla Black), 'Walk On By' (Dionne Warwick), 'There's Always Something There To Remind Me', 'What's New Pussycat?' (Tom Jones), 'What The World Needs Now Is Love', 'Do You Know the Way To San Jose?' (Dionne again), and his own personal favourite, 'Alfie' (Cilla again). These are not just songs, of course, they're mini-movies like Phil Spector [HFN Apr '17] aspired to, everyday dramas immortalised.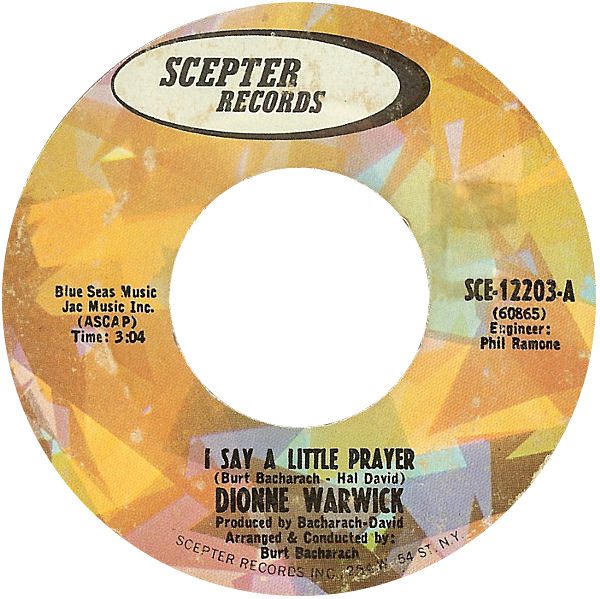 Brill Building
Where all this came from is a very cosmopolitan upbringing. Born in Kansas City in 1928, Burt was comfortably raised in Forest Hills, New York and studied music at several prestigious colleges while catching shows by as many jazz legends as he could. After a stint in the army, he took to the road as a piano accompanist, most notably with chanteuse Marlene Dietrich.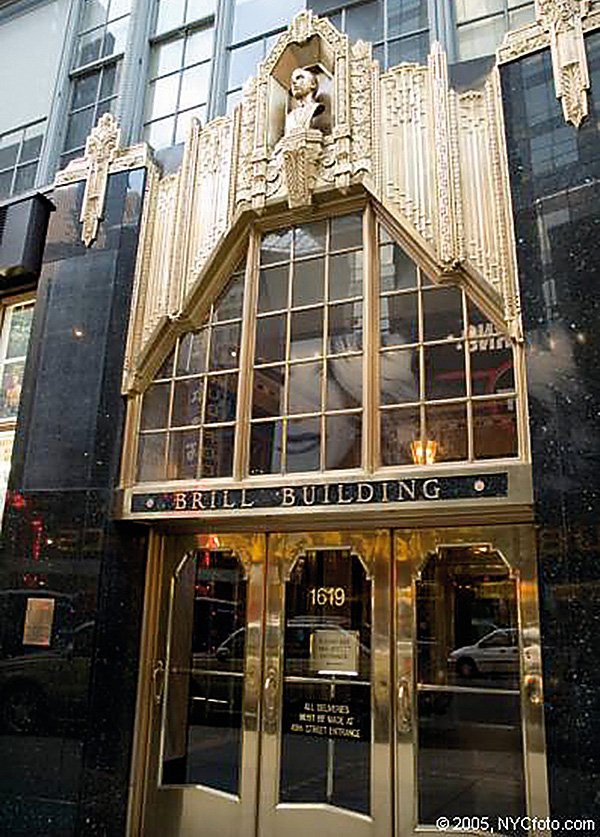 In 1957 he pitched up at the famous Brill Building In New York, a hive of aspiring songwriters, where he met and buddied up with lyricist Hal David with whom he wrote literally hundreds of songs, a good 70 or more of which enjoyed tenures in the US and UK charts until the pair split acrimoniously in 1973 and never worked together again.
Powerful Antidote
What on earth was their secret? Maybe it's here: Mr Bacharach was recently asked why, after all he's achieved, he still continues to play live gigs... oh, sorry, my mistake, live concerts. He replied: 'My singing is very sparse but it's more about what I feel is the impact of being on stage and being able to meet people through your music. We're not talking about rock 'n' roll. I'm not a good New Year's Eve act, you know what I mean? It's about being able to have contact playing this kind of music. The pain that people go through – music can be a powerful antidote sometimes. And you don't get to see that just sitting in a room writing by yourself'.
This, it seems to me, may well be a key, if not the key to Burt's greatness. It's not about separation, it's about communion. And seduction. There are lots of different ways that writers, singers and producers seek to get under our skins – some like to shock, some embrace accidents, some throw stuff at the wall and see what sticks, others are sticklers for precision. But it seems to me that all Burt Bacharach ever set out to do, whether it was composing or producing, was to seduce and to make sure, as far as possible, that no-one was ever excluded. This is deliberately, meticulously, expertly ageless, raceless, timeless, all-inclusive stuff, every single note of it.
Universal Truth
Take the vocals for instance: 'I'd often use Dionne's (Warwick) background vocalists, who were her sister Dee Dee, Cissy Houston and Myrna Smith, and combine them with a group of white session singers. Typically, it was three singers on one mic and three singers on another mic, and everyone cut their parts at once. You see, the white singers would soften the R&B sound of Dionne's group, and the timbre of the R&B vocalists would make the session singers sound hipper'.