Radiohead: OK Computer Page 2
'We'd been listening to Ennio Morricone and Can and lots of stuff where they're abusing the recording process', Yorke told Mojo's Jim Irvin on the album's release. 'We wanted to try that.
We were coming at it from complete ignorance, though, standing in front of some beautiful digital delay... until suddenly everyone says, "That sounds great!". And that's what we'd use.'
The album's lyrical themes, from the title inwards, seemed to tap into a distinct feeling of pre-millennial tension, articulating a love-hate relationship with the possibilities of technology and the attendant impersonal, alienating coldness of the new century soon to unfold.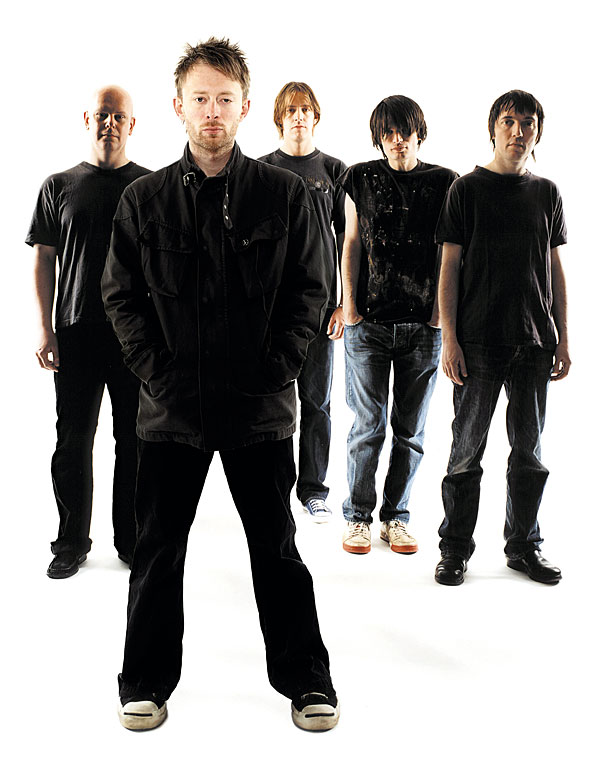 That informs a recurring fantasy of escape. 'Exit Music (For A Film)', Yorke's captivating small-hours meditation based on a notion of eloping lovers, wherein his delicately strummed acoustic is joined by oddly electronicised, faintly detached choral backing vocals, was partly inspired by film director Baz Luhrmann asking him to pen a song for his movie Romeo & Juliet.
Similarly, 'Airbag' seems to fantasise about surviving catastrophic events ('In a jackknifed juggernaut, I am born again'), while 'Lucky' pleads, 'Pull me out of the air crash... pull me out of the lake'.
Yorke has also described 'Let Down' as about being 'in the bubble and looking at things as they passed by me', a result of heavy touring and travelling. That feeling of detachment seems also to run through songs such as 'Subterranean Homesick Alien', which bemoans a sterile modern life ('I live in a town where you can't smell a thing') and also dreams of alien abduction: 'I wish they'd swoop down in a country lane… take me on board their beautiful ship'.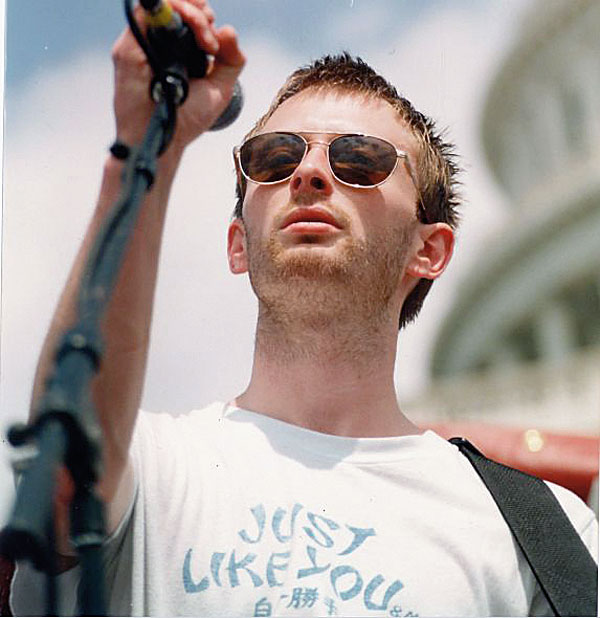 Musically, meanwhile, there were also several marked departures on OK Computer. For many listeners, 'Paranoid Android', the album's daring, freewheeling six-minute lead single (edited down from the original 14!), was the moment Radiohead reinvented progressive rock for the 21st century. As it happens, Jonny Greenwood, an avowed fan of early Genesis, had taken to using that most quintessentially prog rock of instruments, the Mellotron, bewitched by the exotic sounds it could produce.
Getting Yorke's Drift
The results surfaced on that very track, but it was the unorthodox time signatures and the multi-segmented structure of the song, lurching from acoustic yearning to brooding, hair-tearing rock to meditative hymnals, squalling guitar noise and back again, that provoked the prog references.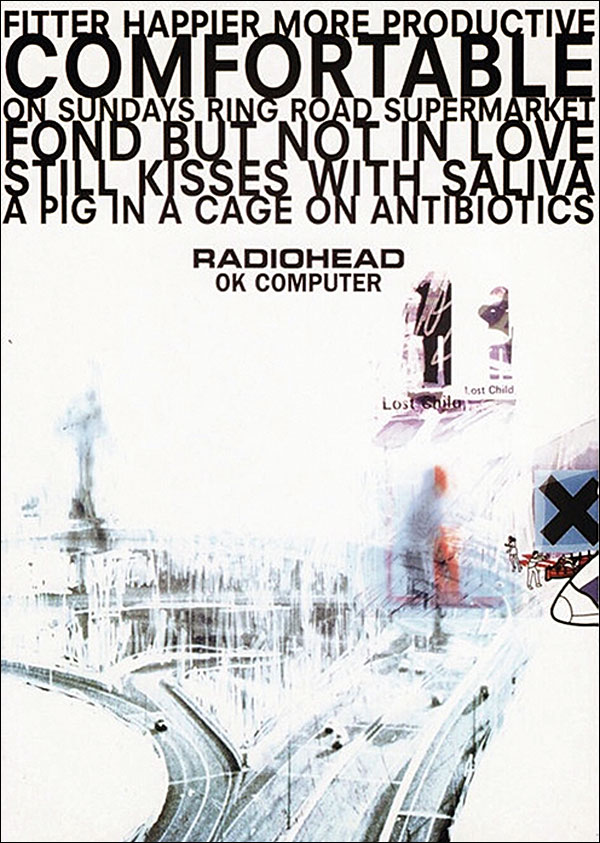 'People thought it was prog', O'Brien told Rolling Stone, 'but prog always took itself so seriously. And "Paranoid Android", there's a kind of serious message in there, but it's kind of cartoon-like.'
The humour in Radiohead's work, of course, is rarely noted, but it's certainly there on 'Paranoid Android', whose title is borrowed from the character in Douglas Adams' The Hitchhiker's Guide To The Galaxy. Similarly, lines from 'Karma Police' ('Her Hitler hairdo is making me feel ill') are dry as a bone, with the band having often acknowledged a debt to Morrissey's faux-despairing oeuvre during his Smiths era.
Gone For A Spin
Other lyrics, meanwhile, hint at a more overtly political focus – particularly on the abrasive track 'Electioneering' – that would be further firmed up on albums such as 2003's Hail To The Thief. In a 1997 interview that appeared in Mojo magazine, Yorke explained his approach to topical lyrics, with a style of reference influenced by REM singer Michael Stipe's sometimes oblique takes on current events.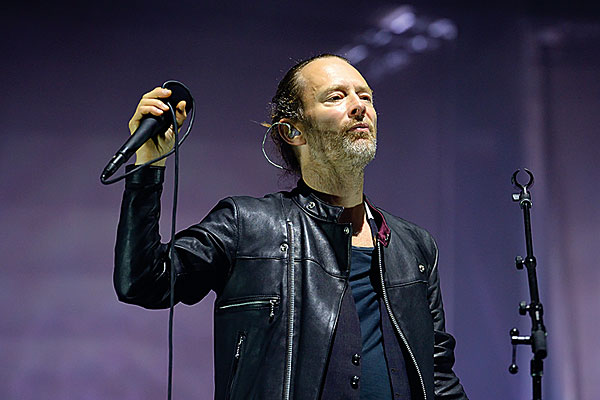 'On "Electioneering", for example... What can you say about the IMF, or politicians?
Or people selling arms to African countries, employing slave labour or whatever. What can you say? You just write down "Cattle prods and the IMF" and those people who know, know.'
All told, though, the band felt they were finally coming towards a sound that truly represented themselves. Even the incorrigibly self-critical Yorke was in love with it. 'Exit Music,' he told Mojo, 'was the first performance we'd ever recorded where every note of it made my head spin – something I was proud of, something I could turn up really, really loud and not wince at any moment.'
Rare praise indeed.