Radiohead: OK Computer Production Notes
Production Notes
OK Computer began life, perhaps unintentionally, on the 4th of Sept 1995. The band had written the song 'Lucky' and when asked to contribute to the Brian Eno-curated compilation Help! for the charity Warchild, they took advantage of a week off touring to record the song in just five hours. It later made it onto the album without further changes.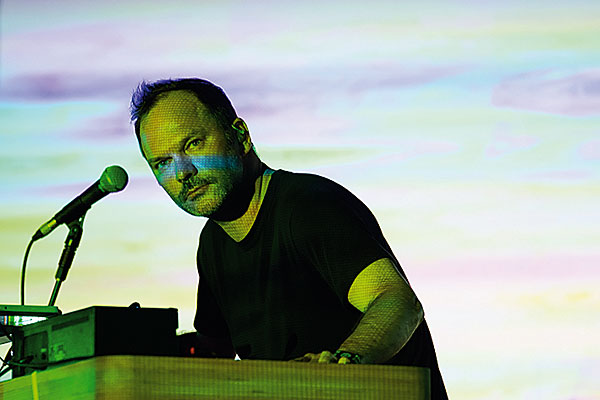 Skip ahead to May 1996, from which point Radiohead spent around two months at their Canned Applause rehearsal space, writing and demoing after investing in equipment that they could work with and take anywhere they wanted in the future. Among the hardware they obtained was a plate reverb unit bought from the English musician Jona Lewie. 'That was very important, because everything went through it', Yorke told Mojo magazine.
The plan was to later relocate somewhere more comfortable to complete the album, and engineer Nigel Godrich soon became their co-producer. It was during this stage of production at St Catherine's Court that his and the band's penchant for experimental recording came into its own. The drum loop used for 'Airbag', inspired by DJ Shadow, was run through Jonny Greenwood's guitar effects pedals, while 'Karma Police' incorporated the buzzing sound of an over-worked fridge.
Many of the songs were recorded in different areas of the house, to add atmosphere. The acoustic guitar for 'Exit Music' was captured in a stone staircase, for instance, while 'Let Down' was brought to life in a ballroom at 3 o'clock in the morning. And the majority of the instruments weren't overdubbed separately, adding to the mostly live feel of some portions of the record. Given the result, can you argue with any of those decisions?