Meze Empyrean headphones Interview
Interview: Antonio Meze
We asked Meze Audio's founder and lead designer whether one of the attractions of isodynamic drivers, particularly for a young headphone manufacturer, is that they are simpler to manufacture than conventional moving-coil units.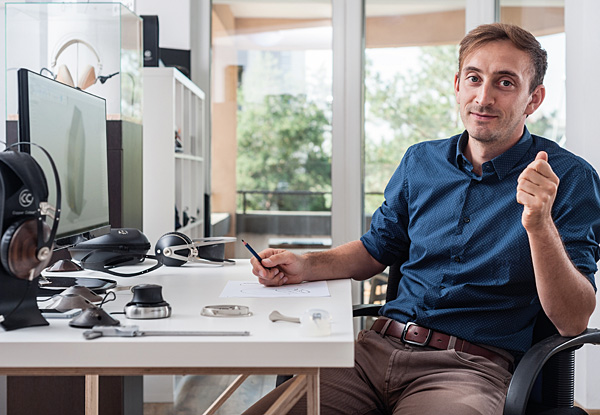 'A simple planar driver (circular or parallel coil/magnets) is equally simple to manufacture but the Empyrean driver has a very complex architecture. I can say wholeheartedly that we definitely didn't choose the simpler path!
'The Empyrean is the result of a collaboration between Meze Audio and Rinaro Isodynamics, a professional R&D company with over 30 years' experience in the field of isodynamics and planar magnetics. Rinaro has developed the world's first Isodynamic Hybrid Array driver exclusively for this project. It offers very low THD and a wide response.'
Does the use of two different coil structures mean that the diaphragm motion is non-pistonic?
'The diaphragm in this hybrid driver offers pistonic movement in the same way as many other planar magnetic systems but the central part of the diaphragm is treated/corrugated in a special way to harden the voice coil and improve the effect of pistonic movement. The diaphragm is not a uniform sheet: different treatments have been applied to specific areas.
'What also helps achieve controlled pistonic motion is the "soft" fixation of the diaphragm in the centre of the spiral voice coil. This dampened fixation does not cause any additional resonances.'