Dan Clark Audio Aeon 2 Open Headphones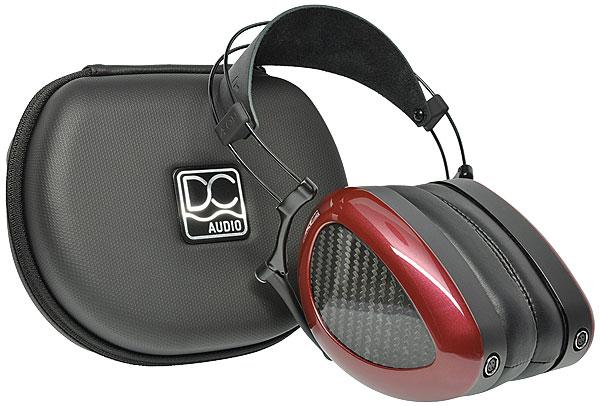 San Diego-based Dan Clark Audio, previously known as MrSpeakers, has just launched its lightweight but resilient Aeon 2 headphone in both 'open' and 'closed' variants
If you're looking at the photos of the Aeon 2 here thinking, 'Isn't that a MrSpeakers product?', the answer is yes and no. The original Aeon was indeed made by MrSpeakers but recently the company changed its name to Dan Clark Audio, Dan Clark being the company founder. It was a sensible move because MrSpeakers had never made, or looked like making, a loudspeaker, but like all company name changes it can take time to bed in.
After all, the original Aeon and this, its replacement, are not easy headphones to mistake. Among the plethora of models with round, rectangular or elliptical capsules, they are rare in having capsules that are ear-shaped. So when the £900 Aeon 2 Open (there's also a closed-back model called, yes, the Aeon 2 Closed) is described as circumaural, it's not an approximate term but an accurate one.
I have middling to large lugs and this is one of very few headphones I've worn which truly doesn't bend them or lean on them in any way. Well done Dan Clark for seeing the obvious and making it work; I hope it proves to be an object lesson for the rest of the headphone industry.
Comfortable Capsules
As a result of its genuinely circumaural earpads, broad headband, fairly low weight and modest head clamping force, this is a very comfortable headphone to wear. The earpads are thicker at the rear than the front to help achieve a more effective seal behind the ear and at the jawline, and this is an important factor with the Aeon 2 because, like the Ether 2 [HFN Sep '19], its bass output is significantly affected by imperfect earpad sealing.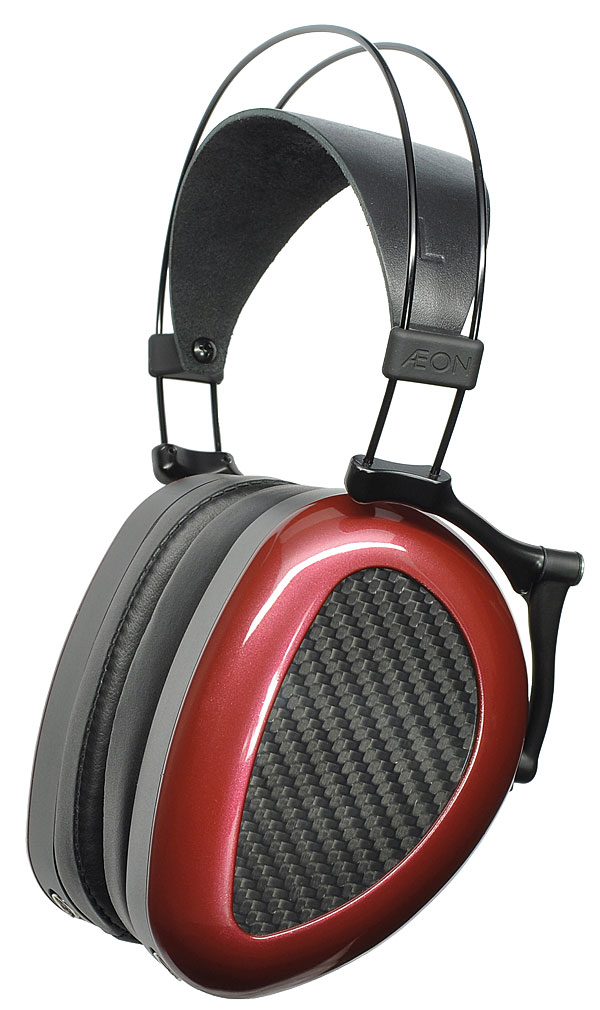 Some open-back planar magnetics are largely unaffected by this, examples being the Meze Empyrean [HFN Dec '18] and, especially, the Quad ERA-1 [HFN Aug '18], both of which sailed through my testing with thick spectacles and synthetic 'hair' added to the artificial ear. Not so the Aeon 2 Open, which lost between 15dB and 20dB of output at 20Hz. This may not be entirely bad given that the well-sealed Aeon 2 Open has an excess of bass, but it means that different users are going to experience significantly disparate tonal balances.
Unusually, the Aeon 2 Open is supplied with three different 'tuning materials' which fit within the capsules to provide various levels of absorption and resonance damping. Black foam, and black and white felt, tailor the sound to suit individual tastes.
It's increasingly common for headphone manufacturers to use a broad strap to support the headphone on the scalp, above which is the true headband – the structure which applies head clamping force – in the form of a thin metal strip or, as in the Aeon 2, a pair of thick wires. These are interesting for being made of Nitinol, an alloy of roughly equal proportions of nickel and titanium which is both superelastic and has shape memory. But headbands of this type, because they are undamped, always resonate, and the Aeon 2's is no different – if you tap it while wearing the headphone, you hear a distinct metallic 'ting'.
Pin Numbers
Should headphones have locking electrical connectors or non-locking ones which will separate if the connecting cable is yanked accidentally? Lots of designers settle for using non-locking mini-jacks but Dan Clark Audio has decided to use sliding sleeve locking connectors, which certainly lend a more upmarket look and feel.
But here's an oddity: the connectors are four-pin but only two pins are used. I'd have thought that if you're going to have four pins you might as well use them all by doubling up, thereby halving contact resistance and adding redundancy should one pin fail.
The cable itself is a nominal 2m long, terminated at the source end with a 3.5mm TRS mini-jack plug with a screw-on sleeve adapter for 6.35mm jack sockets. This rather suggests that, although the capsules fold up into the headband (it takes a bit of practice to master the mechanism) and a zip-up hard-shell case is provided, the Aeon 2 isn't really intended for use on the move. From what I can see on the Dan Clark Audio website, no shorter (or balanced) cable is offered, so this territory is left to aftermarket suppliers. Although it has a braided sheath, I'm pleased to report that the cable generates only low levels of capsule noise if dragged across clothing or furniture.
Given its close visual resemblance to the original Aeon, you might suppose that the new iteration is a minor improvement but DCA demurs, claiming a 'colossal performance upgrade'. Principal changes to the design include an updated driver structure which is flipped by 180o to remove flow disturbance by the magnets between the diaphragm and ear; superior driver damping (a real issue with planar magnetic diaphragms, which tend to display a series of closely-packed high-Q resonances); and new voicing, which is different for the Closed and Open versions. The former has 'a warmer, fuller tone' whereas the latter offers 'a leaner lower midrange'.
Jagger's Lips...
Yes, I liked the ruby lustre of these generously-sized shells [writes CB] – although for some reason they make me think of Jon Pasche's iconic Mick Jagger lips artwork! For maximum comfort you need to adjust the headstrap for the closest fit to the cranium, when those soft, deep earcups sit more tightly and there's less awareness of microphony when you move. You can strum those frame wires like a banjo but the novelty soon wears off. I did find fitting the locking cables in place fiddly, with those four tiny recessed pins – some kind of alignment marker would have helped.