MartinLogan Motion B10 Loudspeaker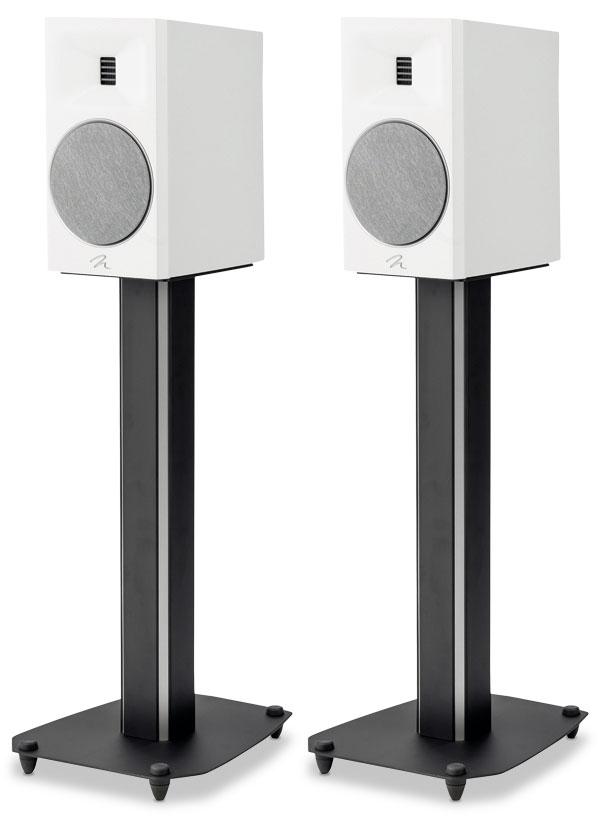 The baby of MartinLogan's Motion range features a compact version of the brand's second-generation 'Folded Motion Tweeter' – this little box is full of big surprises!
How time flies: it's just over a decade since MartinLogan applied its expertise with hybrids to box-type systems instead of the usual electrostatic-panel-plus-cone-woofer which defined most of its models. Even though MartinLogan started out with a full-range ESL – the legendary CLS [HFN Feb '87] – its engineers swiftly excelled in the black arts of combining two speaker technologies, so the Motion range created a whole new field for them to plough. In this case, it's a cone woofer and a 'Generation 2 Folded Motion Tweeter', found here in the £1395-per-pair Motion B10 standmount model.
This handsome mini arrived wearing the gloss black finish, while 'White Satin' or walnut are available without a price penalty. It occupies 318x178x248mm (hwd) with the supplied screw-in feet and features the signature sloped top panel, which discourages resting things on top which might slide off. There are no full-size grilles to worry about: the woofer has a press-in 'Secure Lock' magnet-free fabric cover (which I'm sure purists will remove...) while the tweeter is fitted into a shallow waveguide moulded into the baffle.
On Trend
The quasi-grille-less look is modern, a trend seen in KEF's more recent Metas [HFN Sep '23], as well as the latest monitors from Monitor Audio, PMC and B&W. Even in walnut, the B10 looks contemporary, a bulwark against the 'retro'-styled speakers which have emerged of late.
Working up to 2.4kHz is a 140mm woven fiberglass bass/midrange unit fitted into a cast polymer basket, and with the distinctive 26x36mm Gen2 Obsidian Folded Motion Tweeter sited above. The FMT's diaphragm has a surface area of 59.4cm2 and dispersion is said to be 90x90o, optimising as far as possible its output with the bass/mid unit below while minimising any abrupt change in response off-axis (or reflected from side walls).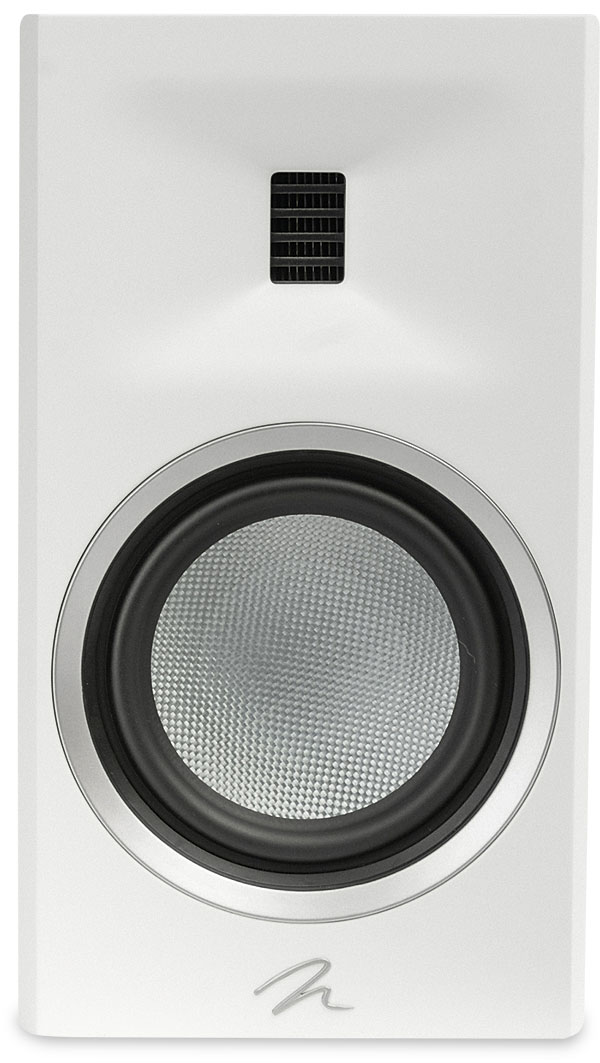 Getting the best from the B10s still takes care, however. Because of the rear-firing port, proximity to a back wall seriously undermines bass quality, while these excel in imaging only when in free space and on worthy stands. There are matching STAND25 single-pillar pedestals available, with user-changeable trim, for £699 per pair, to which they can be bolted. But I opted for my new reference stand, the 67cm Music Tools One.
To Toe Or Not To Toe?
When rotated 90o, the One better suits the footprint of the B10, as it was designed for the LS3/5A, which is wider than it is deep while the Motion B10 is deeper than it is wide. I used Blu Tack to mate the Motion B10 to the stand, a practice from decades ago to which I have returned gladly. Lastly, regarding basic setup, below the aforementioned port are superb multi-way binding posts, which accepted banana-plug-terminated Transparent Wave cables.
Now we get to the positioning, which precludes treating the B10s like those affordable minis which are no-brainers to render acceptable. It started with stand height, and it was apparent that the tweeters deliver their best at precisely ear-level. Fortunately, I have a low-ish chair and three stands at different heights. I find that, irrespective of rigidity or any mumbo-jumbo associated with stands, where they locate the tweeter relative to the listener is much more crucial than whether or not they can withstand an earthquake.
Then we come to toe-in. I probably contradicted the owner's manual which suggested a slight twist inward, but I preferred them firing straight ahead. Then again, the manual didn't go into detail about this; there was simply a floorplan which hinted at angling the speakers toward the listener. Toe-in increased soundstage depth and reduced stage width, but it was not that cut-and-dried because one's distance from the Motion B10 also influences both. As with nearly every speaker in hi-fi's history, bar those with stringent siting rules, experimentation with positioning will pay off if you're so inclined.
Highs And Lows
Despite the modernity, the Motion B10 immediately declares itself to be 'lively', which is a polite way of saying that there is a forwardness and brightness which welcomes the use of valves. Perhaps that is why, given the B10's only moderate sensitivity, even vintage amps of the 10W-15W variety appear to deliver ample SPLs. Clearly, this speaker was designed to be unfussy, despite demanding open siting and addressing tweeter height – concerns solely for obsessive audiophiles.