MartinLogan Motion B10 Loudspeaker Page 2
One particularly rewarding session, for example, involved the use of ValvePower Quad II mono amps. Admittedly not a model found in your local hi-fi emporium, I mention it to tell you that the Motion B10 is magnanimously undemanding when it comes to wattage. I imagine it could even rock with the weediest of all single-ended triodes. That said, where system synergy really comes in to play is at the frequency extremes.
Having started with a sweet-sounding and open recording, Graham Nash's Live – Songs For Beginners/Wild Tales [Proper Records PRPLP161], I was lulled into thinking that these were forgiving in the manner of much entry-level gear. They are not, as the treble is ultra-fast and extended even with the softly-softly approach of old valves, while the bass is dry and taut, if not abundant. None of these traits were tested by this most gentle of recordings.
Nash's voice sounded so natural that I thought momentarily, in a flash of age-related detachment, that I was still listening to LS3/5As. Yes, the voice, or should I say midband, is that authentic. On the more emotional tracks, such as 'Chicago' and 'Grave Concern', you could hear the anguish in Nash's delivery.
Having spent sufficient time as warranted to determine the B10's optimum toe-in, the sensation of space was so precise that you could tell without looking at the album sleeve which tracks were recorded in which venue. This live set was compiled from gigs in New York City, Boston, and other locales, and while the musical content (especially the voice) remained blessedly consistent, they did take place in assorted halls and the Motion B10s revealed this.
Go West
Suspecting that the speaker, which was not as warm-sounding as an LS3/5A, might veer toward the aggressive, I put on a fine LP from that most sparkly of genres, the ever-bright-sounding country & western. Call me cruel. Not sure why it is so, but aside from vintage albums by Johnny Cash or Chet Atkins, C&W always snaps and sizzles, and the bass and guitar are pure twang. Indeed, I sometimes wonder if the primary demographic has hearing issues.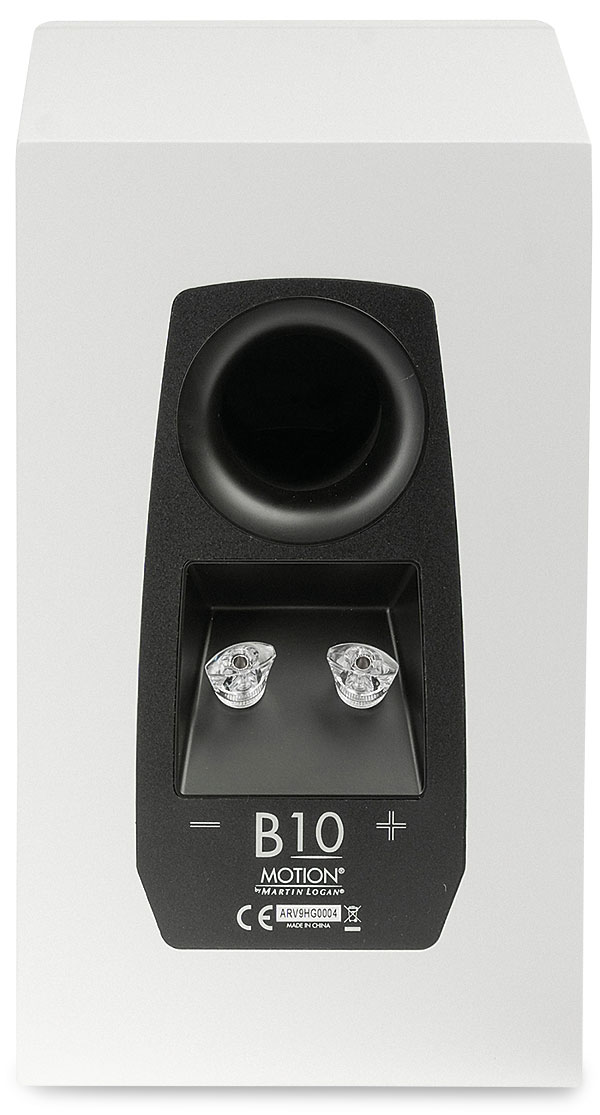 I knew that the Nitty Gritty Dirt Band's Workin' Band [Warner Bros 925 722-1] is no exception. Because the band is mainly a bluegrass outfit, the instruments include the twangiest of all: mandolin, banjo, slide guitar, fiddle, a recipe for tweeter abuse. Hmm... I must have done something right by opting for tubes and a romantic MC cartridge.
Baby Blues
Absolutely no damage was inflicted on the transients, while the banjo enjoyed, in addition to the crispest of attacks, all the unique traits imparted by the stretched skin that makes it almost qualify as a percussion instrument. That said, the sound which made me sit up and take notice wasn't musical: it was an infant gurgling at the beginning of 'Baby Blues'. While hardly a test to rival the legendary 'garage door' track on the original HFN/RR Test CD, it's a familiar-enough sound to challenge a system's authenticity. This was so good it made me glad my heir is now 33, not three.
Regardless of the Motion B10's mooted ease-of-use and any notions of it being more 'universal' than most, it proved to be an analytical tool which begged the playing of two disparate LPs. The first was to hear what it could do with mono of so-so recording quality: The Yardbirds' pre-fame Live! Blueswailing July '64 [Sundazed LP5181].
This was recorded in a club, quite audibly without the benefit of the microphones or recording equipment which enabled Graham Nash (above) to deliver such magnificent sounds. Even with these handicaps, the sound was rock-solid, detailed and hardly revealing of its limitations. It may have languished undiscovered for decades, and made no claims to audiophile quality, but, wow! was it engaging through these diminutive MartinLogan standmounts.
Then I put on 1990's Dick Tracy soundtrack [Sire 7599-26279 1], music made to sound, via the arrangements, as if recorded in the 1940s. Stage width – deliberately, no doubt – was variable, while vocals ranged from Jerry Lee Lewis in full-on sinner mode to Darlene Love and k.d. lang. It boogied from track-to-track, the Motion B10 an open window. If you prefer the analytical, this speaker is a short-list must.
Hi-Fi News Verdict
Having lived for years with the earlier bookshelf Motion 15, I was impressed by the authority the Motion B10 possesses. But it exists in a tough sector of the hi-fi marketplace and must compete with the likes of KEF's LS50 Meta [HFN Jun '21] and PMC's prodigy1. This is my way of saying that the B10 is not to be treated as a panacea for first-timers, but a speaker that must be auditioned because it's full of surprises.