Marantz SACD 30n/Model 30 SACD/Network Player/Amp Page 2
The line preamp section has its own power supply, fed from a double-shielded toroidal transformer to reduce interference, while the design also makes liberal use of Marantz's proprietary HDAMs, as is the company's longstanding preference. Outputs extend to one set of speaker terminals, plus line and preamp outputs, plus a headphone socket, although the Model 30 lacks the PM-12SE's 'biamp' and Floating Control Bus System modes, which allows up to four SA-12SEs to be daisy-chained. Another significant difference is seen in the tone controls here, which are on physical controls on the front panel rather than hidden away in the menu system as with the PM-12SE.

Winning Way
I mentioned before that one the most attractive elements of the 30 Series products was that the well-established Marantz presentation hadn't been lost along the restyling path, and that's exceptionally clear as soon as one starts using these components. What's more, you don't have to resort to audiophile jazz or 'girl with guitar' recordings to hear just what this duo is capable of.
With the Live At The Roundhouse set from Nick Mason's Saucerful Of Secrets [Legacy/Sony 19075982722; 96kHz/24-bit] streaming via the system into suitably weighty loudspeakers, it's easy to realise what a remarkable recording this is. It's undeniably live, but it's also weighty and crisp with no shortage of detail and punch to go with the superb musicianship.
The same goes for the rather more intimate opening of Eric Johanson's recent Below Sea Level album [Nola Blue, n/a cat no; 44.1kHz/24-bit], the Marantz pairing having a winning way with both the close-up sound of the more downbeat tracks and the driving slam of the bluesier rock-outs. The focus is completely on the music, and not the 'hi-fi-ness', which can only be a good thing.
Even really bustling mixes don't throw this combo off its stride, as is clear even from the opening moments of Keith Urban's The Speed Of Now, Vol.1 [Capitol Nashville/Keith Urban LP11; 44.1kHz/24-bit].
Complete Blast
This album is a glorious mash-up of country, soul and R&B and more, with a pretty stellar supporting cast, and the SACD 30n/Model 30 open up the often busy mixes to bring out the performances, for example in the Urban/Pink duet with bar-room backing vocals on 'One Too Many'.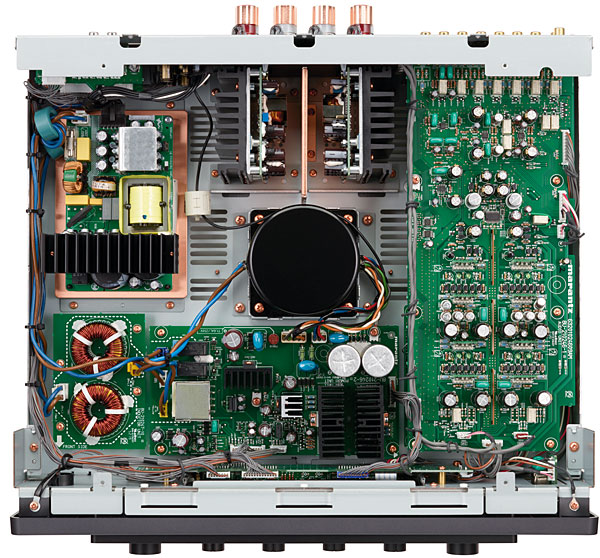 That, however, is the beauty of this Marantz pairing – whatever you play, be it via disc, streaming or even LP through that excellent on-board phono stage, these components make it a complete blast. Frankly, if you're not enjoying it, it's because you don't like the music, not as a result of any failure of the system. What's more, chances are you're going to find all kinds of music you may have dismissed delivered in a manner that's involving and sonically satisfying… At one point I even found myself enjoying the vocal qualities of Toni Braxton and Babyface from the Home All Alone album [UMG stream; n/a cat no.] – not at all the kind of music I'd usually be listening to from choice, but it sounded rich, detailed and hugely attractive.
When you do play 'audiophile' – or at least exceptionally well-recorded – jazz, the Marantz player and amp really shine. The Espen Eriksen Trio's latest set, End Of Summer [Rune Grammofon RCD2216; 96kHz/24-bit] has that almost tangible sense of soundstaging and focus I've noted with the band's previous recordings, and the Marantz pairing, here driving Neat Iota Xplorer speakers [HFN Jul '18], casts a superbly three-dimensional image, with all the dynamics and speed you could want.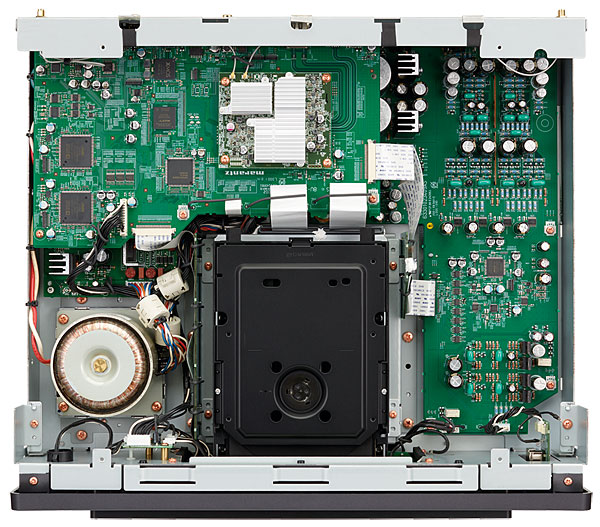 This is a group I've seen live several times in small, close-up venues, and here the free-flowing playing, yet with quartz-locked precision, is absolutely nailed.
Hi-Fi News Verdict
It's a bold step, taking the familiar Marantz look and re-defining it completely, but where it matters – under the skin – the new Series 30 products have got what it takes to succeed. The SACD 30n, in particular, is a much more compelling buy than the SA-12SE, thanks to its onboard networking and multiroom capability, while the Model 30 amplifier has an attractive blend of flexibility, performance and – yes, style.