Kalista DreamPlay XC CD/SACD Network Player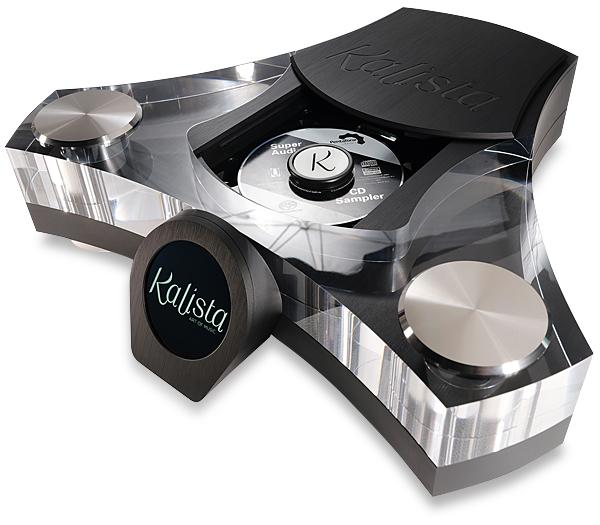 The first SACD player from French audio artisans, Kalista, is also this spin-off brand's most comprehensive digital hub to date, with wired/wireless network streaming
Having emerged from French manufacturer Métronome Technologie with its inaugural model in 2003 – think Citroën spawning DS, or Seat's Cupra line – Kalista now has a growing range of DreamPlay products. This includes the £21,000 Kalista STREAM – described as 'The only streamer on the market that combines perfect functionality with exceptional looks' – and a turntable, the £44,000 Twenty-Twenty.
All have in common striking looks and all-French construction, being assembled by the company in-house in southern France. All the control, digital and analogue electronics [pic, p49] are embedded into a tripod layout of aluminium and thick slabs of clear methacrylate to form the 'legs', finished with stainless steel spiked feet. This suspends the central mechanism and contributes to the substantial 17kg all-up mass of the machine, on the front of which sits a new 75mm slanted circular touchscreen.
Fully Loaded
Two versions of the player are available, finished in silver (natural anodised) or what the manufacturer calls Black Pearl for a £1500 premium. The £51,000 DreamPlay X is a CD/SACD transport-only device, offering a range of digital outputs, while the £58,000 XC adds onboard conversion for formats up to 384kHz and DSD256 via both unbalanced RCA and balanced XLR outputs. Common to both is not just the aforementioned CD and SACD playback, but also a full streaming implementation with Ethernet and Wi-Fi networking, plus a USB input in addition to its I2S (on HDMI), coaxial and AES/EBU digital outputs.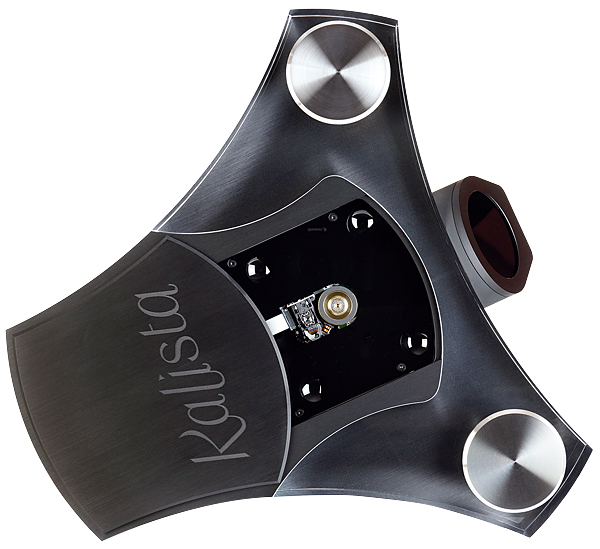 SACD is as significant an addition as the streaming engine and is made possible by a disc transport sourced from Denon/Marantz parent company Sound United. The mechanism is modified in-house, just as we saw with Métronome's AQWO integrated player [HFN Mar '19]. As with past players, Kalista's DreamPlay X is a top-loader, with a precision K-branded puck holding the disc on the spindle beneath a substantial sliding cover. The company has gone for top loaders in previous players, but typically in a 'naked' turntable-inspired form.
Meanwhile the DreamPlay XC player adds to its flexibility by having both fixed and variable level outputs, allowing it to be used straight into power amplification or active speakers. This preamp function uses the Leedh digital processing/volume algorithm [see Lumin D2, HFN Jul '20] and allows the company to claim the product as 'four devices in one (CD/SACD player, streamer, DAC and digital preamp)'. It also claims the device offers 'the purest sound perfection and the most fluid interface'. That'll be that touchscreen control panel, then, which, as well as handling basic transport functions also allows the user to dig deeper into digital filtering and upsampling options. There's also a sleek metal-clad remote-control handset.
Tower Of Power
Common to both DreamPlay X/XC models is the offboard Elektra power supply which, despite a sculpted finish to its front-panel and substantial 21.7kg weight, is as ordinary-looking as the player is striking. It appears for all the world like a compact tower computer, with just a power LED on the front, and a mains input, switch and two outputs on the rear. These are marked 'DAC' and 'Drive', and connect to the DreamPlay XC via two multicore cables. If you're using the X version purely as a streaming transport, only one cable is connected to the single power input on the rear panel of the 'head unit'.
The streaming implementation handles not just content stored on local network storage conveyed via UPnP – PCM-based data at up to 384kHz/32-bit and DSD to DSD256/11.2MHz – but also Deezer, Qobuz, Spotify and Tidal, the last complete with MQA decoding. You can even use the DreamPlay XC to listen to your favourite Internet radio streams via vTuner.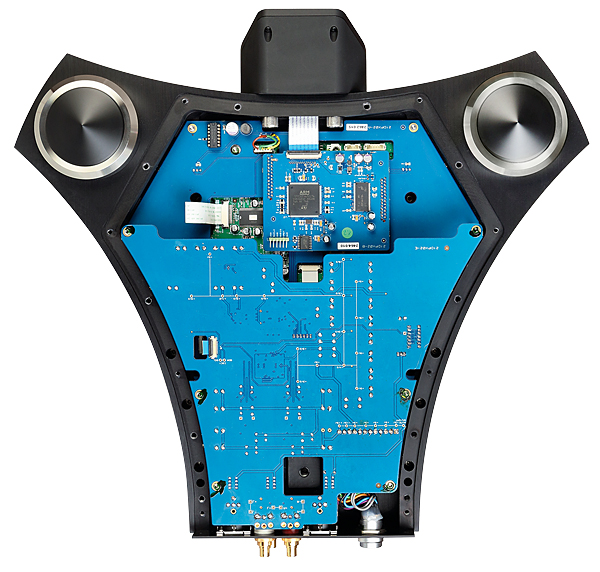 Now it's arguable that these streaming services may not be capable of delivering the kind of sound quality the player is designed to accomplish from higher-resolution content, and indeed Wi-Fi via the little stub antenna presents more of a challenge for hi-res streaming than does the wired Ethernet connection, but that sort of misses the point. The DreamPlay XC may be engineered for ultimate performance, but it must also live in the real world, where users might just want to stream content for convenience when they're not listening to their CDs, SACDs or hi-res files. A high-end machine with practicality? If it can be achieved without impinging on performance, why not?
Keeping It Simple
Before we get stuck into the fabulous sound, a word about the digital filters provided by the ESS Sabre ES9038PRO DAC within the DreamPlay XC. These are all accessible from the touchscreen menus whether playing from network, online sources or from disc, and you can also navigate them via the remote handset, although the multiple key presses aren't exactly intuitive. As for the filters themselves, I found them to offer the usual mixed bag of inconsistencies that I've commented on many times before. Far too much time can be wasted experimenting with different digital filters without any reliable favourite being decided upon.