KLH Ultimate One Headphones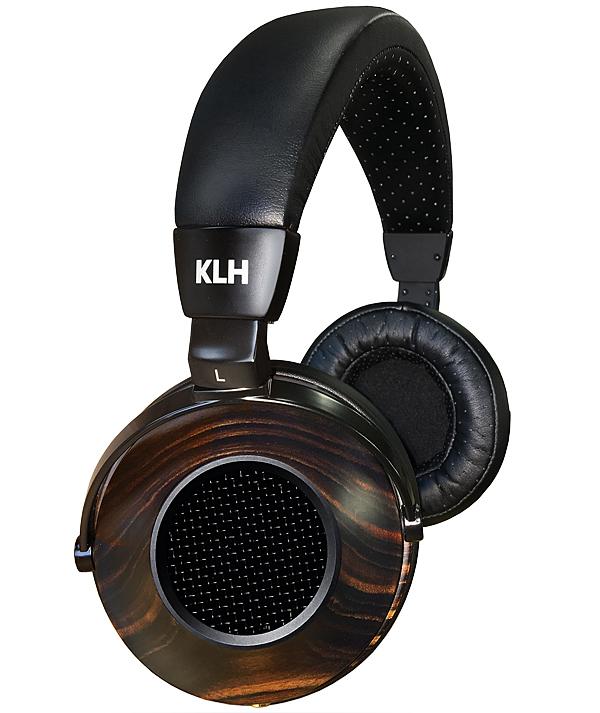 Beryllium drivers, sustainable hardwood, real leathers, price – these debut open-back 'phones tick all the boxes. But do they offer the ultimate in sound quality?
Mention beryllium and digit counters begin to whorl in the imagination. Unquestionably the very best metal from which to construct a headphone or loudspeaker diaphragm – because the speed of sound through it is over twice that of aluminium, magnesium or titanium – its use has historically been constrained for two reasons. First, beryllium is dangerous stuff to use in a manufacturing environment; and second, it's expensive. For proof of the latter look around you at, say, TAD's loudspeakers or Focal's Utopia [HFN Feb '17] and Stellia [HFN May '19] headphones. The Focals, both equipped with drivers having beryllium diaphragms, cost about £3500 and £2800 respectively.
So the arrival of the KLH Ultimate One is an eyebrow raiser for two reasons. One, it marks the unexpected renaissance of a famous audiophile name, albeit one best known for electrostatic speakers. And two, it uses 50mm 'pure beryllium' drivers while asking just £300 of you – not as a first payment on the never-never, but as the full cost of ownership.
Silver Service
Beryllium isn't the only costly feature that the Ultimate One boasts, either – its cable uses silver Litz conductors, with individually insulated silver strands. How does KLH do it at the price? Part of the answer must lie with the Ultimate One being made in China, although that is hardly unusual.
Construction of the Ultimate One is otherwise pretty conventional, with circular capsules having deep circular earpads with lambskin on the inner surfaces for comfort and cowhide externally for durability. The real wood earcups are available in either ebony, which KLH says is sustainable, or zebra wood. The latter costs extra and is available as a special order.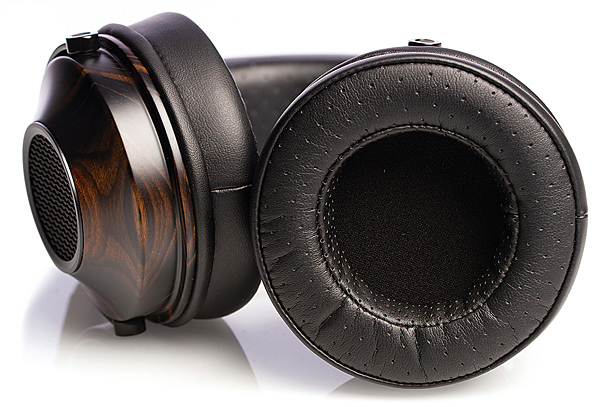 Comfort is pretty good. The headset weights 349g (measured, 340g specified) which isn't featherweight but less than that of many audiophile headphones, planar magnetics in particular. The clamping force is low at 4.1N for a 150mm head width and the headband is sufficiently well padded not to chafe on the pate. What lets the side down a little – although the same can be said of countless other headphones – is the circular earpads that, although thick and squishy, are sufficiently small not just to press against the earlobes: the tips of mine poked outside them. Having experienced a number of headphones recently that have ovoid earpads to accommodate the outer ear more naturally, I find this pinna assault increasingly annoying.
On the face of it the Ultimate One might appear quite well adapted to use on the move. As well as being fairly light, it has capsules that rotate sufficiently for it to lie flat within the supplied zip-up hardshell case. A cloth drawstring carry bag is also provided should the case be too bulky. But this is another headphone that appears rather schizoid in this regard because its 2m cable, terminated in TRS mini-jack plugs at both ends, is manifestly too long for use on the hoof, just as it's shorter than ideal for use with a conventional hi-fi system (for which a screw-on sleeve adapter is provided to convert the input connector to a ¼in jack). Also, there's no mic or in-line remote control to enhance convenience when the headphones are used with a smartphone.
Well Damped
Expecting all this and beryllium diaphragms for £300 may be a case of asking too much, of course, but I suspect many Ultimate One owners will swap out the supplied cable in frustration for something of more convenient length – either shorter or longer – but not with the standard cable's silver Litz conductors, which seems a shame.
One positive about the cable is that – despite a braided sheath – it does not generate high levels of capsule noise when it rubs against clothing or furniture. This may well have something to do with the Ultimate One's structure being well damped at high frequencies but there is evidence – subjective and objective – of headband resonance at lower frequencies. This is at sufficiently low level that there's no obvious coloration of pink noise played over one capsule only, but some carry-over of sound towards the inactive capsule can still be heard. Measurement confirms that the headband does resonate at low frequencies, most obviously when it is lifted off the artificial head. The dip in response at 60Hz appears to be associated with one of these resonances, as does the response glitch just above 1kHz.