ECM Records at 50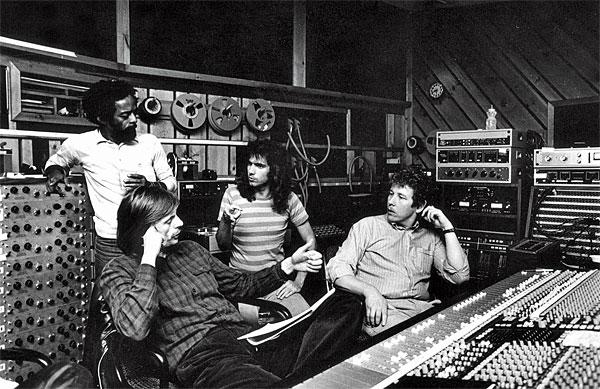 Steve Harris brings you the story of the influential audiophile jazz label
History books tell you that jazz first crossed the Atlantic with the Original Dixieland Jazz Band, who made their first records in 1917 and came to England in 1919. And that it was the coincidentally-named orchestra leader and composer James Reese Europe who first brought genuine African-American music to French ears with his black US army band in 1918.
However it began, Europe's love affair with American jazz never ended. Later, and particularly in the 1960s when jazz was being squeezed out by rock, many American musicians found that they were more popular in Europe than they were at home. Players of free jazz, who'd often struggled to gain any acceptance, found they were far more welcome in, for example, Germany, which in the late 1960s had its own avant-garde scene.
It was against this background that ECM got started. The German label became easily the leading proponent of both jazz in Europe and of European jazz – to make a subtle distinction. Eventually it would combine the two, and then go beyond accepted boundaries to offer music that combined genres and created new ones, and it would go on doing this for decades. All thanks to its visionary founder, still at the helm after half a century.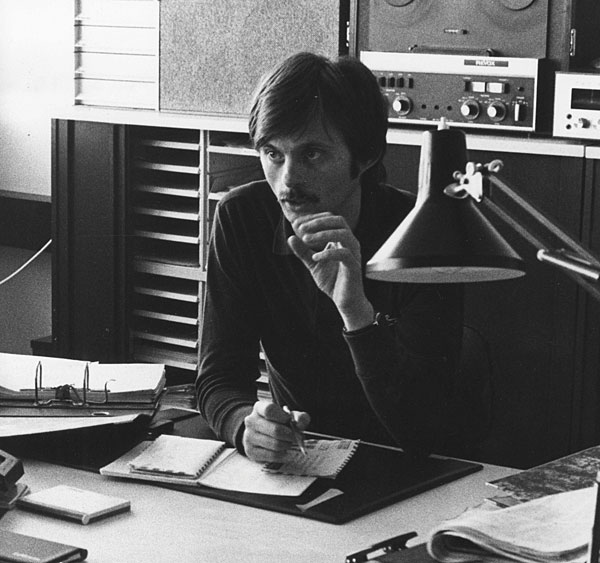 All That Jazz
Born on the 9th of July, 1943, Manfred Eicher was brought up in Landau on Lake Constance – the Bodensee in German. It's a picturesque town whose altstadt fills a small island on the lake, connected to the main settlement on the lake shore by road and rail bridges.
It seems that Eicher's own personal aesthetic was shaped by his childhood on the lake. He remembers 'looking to the mountains, listening to the birds and the sound of waves'.
Eicher's mother was a singer, so he grew up with Schubert, Schumann and Beethoven. He began the violin at six, then at 14 took up the double-bass, going on to the Academy of Music in Berlin. He would have continued as a bassist with the Berlin Philharmonic, but quit when he realised that 'the classical orchestra's not my way'. He worked as a recording assistant with Deutsche Grammophon.
And he'd become deeply interested in jazz. He'd been influenced by Paul Chambers who, incidentally, had played classical double-bass in the early 1950s before joining Miles Davis, and by Bill Evans' first trio, with bassist Scott LaFaro. Travelling to America in the 1960s, Eicher met Ornette Coleman, Paul Bley and other jazz musicians.
So in 1969 he took the plunge and became a producer. He founded Edition of Contemporary Music in Munich with Karl Egger, who provided the financial backing, and the late Manfred Scheffner.
'You should be a musician to be a producer,' he says. 'I put the double-bass in the corner to become a producer because I got the feeling that I can do more for the music this way. I played jazz with American musicians while training classical bass. That was not so bad actually, but I thought, I will never be able to play like those that I was watching from a distance, so I switched sides and started recording them.'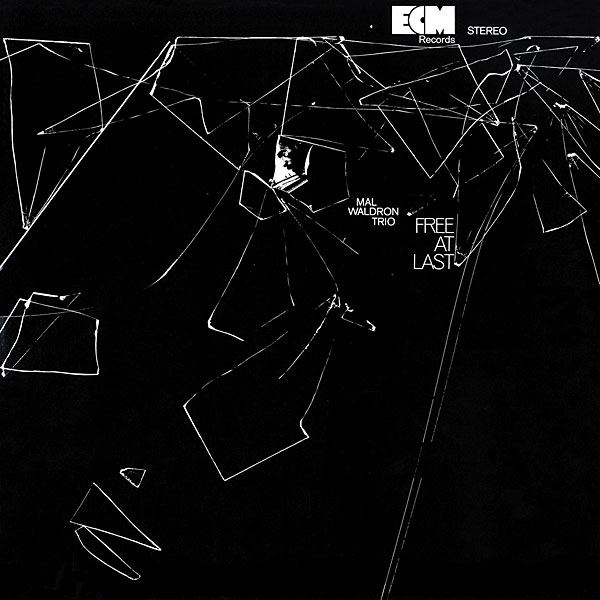 The first American musician to be recorded on ECM was an expatriate pianist who just happened to be on Eicher's doorstep. 'When we started in 1969 with ECM, I had a good situation in Munich, because there was Mal Waldron living nearby, and we did Free At Last.'
Free Thinking
Waldron had been a significant figure in 1950s New York jazz. Born in 1925 to West Indian immigrant parents, he learned classical piano from the age of six and, after wartime army service, took a BA in music at Queens College in New York, where he studied under the composer Karol Rathaus.
He played with Ike Quebec, then with Charles Mingus, and with John Coltrane, who happily recorded Waldron's best-known composition, 'Soul Eyes'. He was Billie Holiday's accompanist from 1957 until her death in 1959, and then a member of the shortlived Eric Dolphy/Booker Little quintet of 1961.
But after a breakdown in 1963, Waldron had to re-learn his own music. He eventually reclaimed his writing and playing skills, moving away from the hard-bop idiom and further into free jazz. In 1965, he travelled to Paris to write a film score for Marcel Carné, and settled there. He moved to Munich in 1967, working regularly at the Domicile Club and other venues.
On Free At Last, his drummer was Clarence Becton, another ex-pat who'd just arrived in Munich. Bassist was Swiss-born Isla Eckinger, who'd worked with many visiting American musicians and later taught at the Swiss Jazz School in Bern.
After Free At Last came Just Music [ECM 1002] from the German avant-garde collective of that name, formed by saxophonist and multimedia artist Alfred Harth two years earlier. On this wild December 1969 recording a septet of classically-trained players let loose on bass, cello, clarinet, flute, guitar, trombone and percussion, Harth contributing on clarinet, trumpet and wordless vocals as well as tenor sax.
Faun Stars
For Paul Bley's With Gary Peacock [ECM 1003], Eicher put together tracks that the pianist had recorded in New York in 1964 and 1968. If the title seems a little strange for a trio album, this is because although Peacock played bass on both, the earlier session had Paul Motian on drums, the later one Billy Elgart.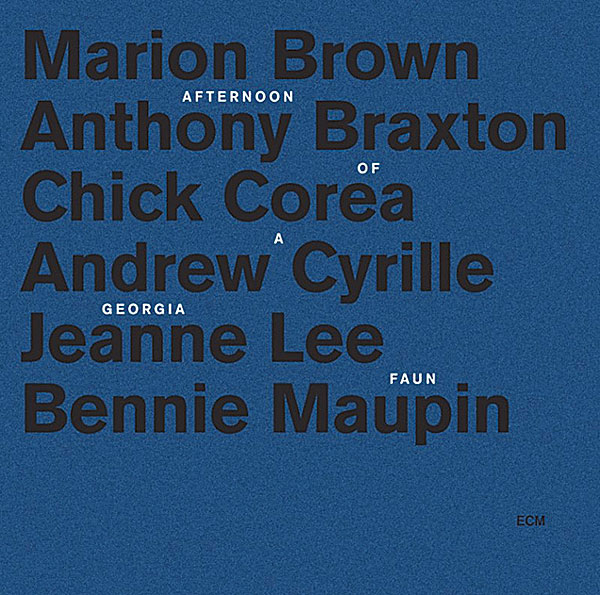 By contrast, Afternoon Of A Georgia Faun [ECM 1004] was a fully-fledged ECM project. Avant-garde sax player Marion Brown, who'd appeared on Coltrane's Ascension album in 1965, led what now seems an astonishing group with fellow saxophonists Anthony Braxton and Bennie Maupin, Chick Corea on piano, and Andrew Cyrille and others on percussion.
The album was recorded in New York by the then up-and-coming engineer George Klabin at his newly-opened Sound Ideas Studio. Today Klabin heads the Rising Jazz Stars Foundation and Resonance Records. Brown would not appear again on ECM, but he can be heard on a 1970 broadcast with trumpeter Wadada Leo Smith, fascinating for us now as we also hear Manfred Eicher on bass.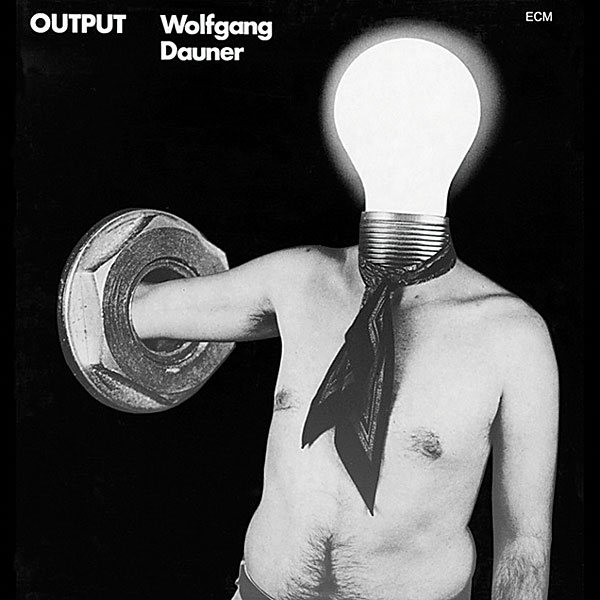 After this, Eicher's search for free jazz took him to London, with guitarist Derek Bailey and saxophonist Evan Parker in The Music Improvisation Company [ECM 1005] and back to Germany for pianist Wolfgang Dauner's Output [ECM 1006], also the label debut of bassist Eberhard Weber.