Wilson Audio TuneTot loudspeaker Page 2
My yardstick for small speakers remains stacked LS3/5As, which is cheating a bit, but even those cannot deliver the SPLs safely granted by the TuneTots. With the massive sound of Mountain played live and loud, via Volume 2 of 'The Official Live Bootleg Series' [Voiceprint VPTMQ011CD], the sense of the Shepherd's Bush Empire in London was conveyed with air and atmosphere going beyond the boundaries of speakers a mere metre from each ear.
Talking about filling the space, I could reach out and touch the line of sound while I worked, as it was just behind my PC screen. It was a closeness that called to mind 3D video, an immersion which doesn't happen with speakers set up a more conventional distance away from the listener – which is why I spent as much time using them on the far wall.
Gossamer Feel
Thus sited, the immediate change was 'Crossroads' acquiring a huge increase in low-level information, the percussion beefed up with added weight, the bass guitar easier to follow. 'Nantucket Sleighride' was filled with fuzz-tone guitar and crisp cymbals and growling bass, yet all the textures were able to co-exist with a cohesiveness that was almost redolent of full-range ESLs.
If Mountain was simply an exercise in volume and power, the real worth of the TuneTots was better communicated by their sheer finesse and lack of aggression. Two astounding recordings provided the opportunity to assess these qualities as if the TuneTots were WATTs being employed for monitoring. These were Clare Teal's A Tribute To Ella Fitzgerald [Chasing the Dragon VALCD003], and Negro Church Music from the 'Southern Folk Heritage Series' [Man In the Moon MITMCD34].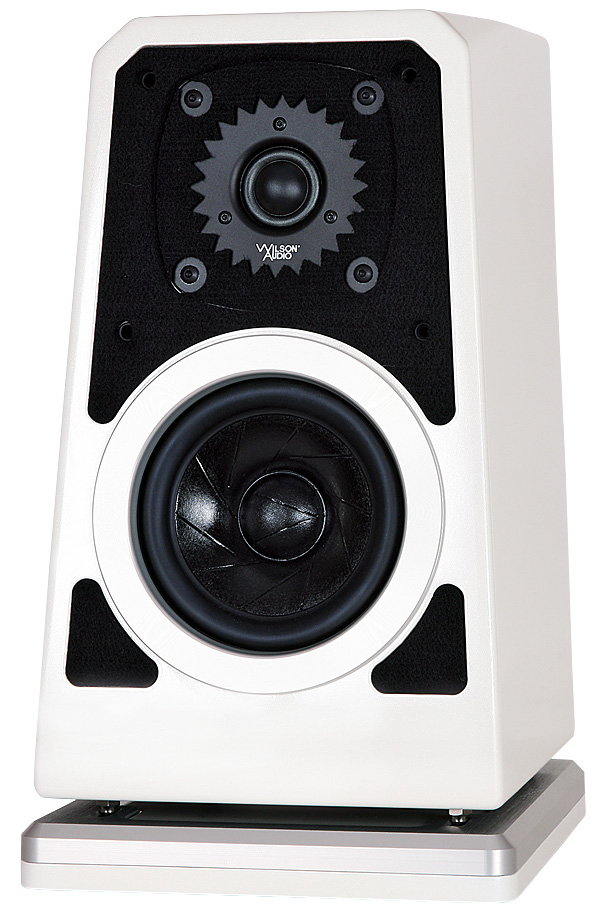 With brassy big-band backing and perfectly recorded vocals, the Teal CD stands as a rare event – an audiophile-grade recording that actually has musical merit. This is a delivery of eight standards, presented with a silky, sexy glow. With the TuneTots having just been abused by Leslie West's scorching guitar, this was an opportunity to hear them being caressed.
'Shimmering' – that's the first word that came to mind, the vocals and the sound of the Syd Lawrence Orchestra emanating from the TuneTots with a gossamer feel that reminded me of Quad ESL-57s driven by Radford amps. If that suggests any softening of the sound or loss of detail, then the miraculous achievement is in the refusal to sacrifice either. A solution to domestic space issues these may be, but that hasn't negated their worth as true monitor speakers.
As with their big sisters, the soundstage was massive – these babies image with precisely the finesse you demand of near-point-source designs, but Teal's voice never sounded hyper-etched while the brass attacked without artifice. It was all punchy notes, hot transients, and smooth decay.
Speakers With Soul
Then came the a cappella of the gospel performances captured a half-century ago by ethnomusicologist Alan Lomax. The church music resonated with the power of massed voices, with the occasional instrumental accompaniment, graced with a grandeur one normally associates with huge orchestras.
This was about presence, and they transcended the anticipated compromises of field recordings with portable devices in conditions less amenable than in a studio. The sound was transcendent, and I say that as a heathen sinner who has a reservation booked somewhere in Dante's second-through-fifth levels.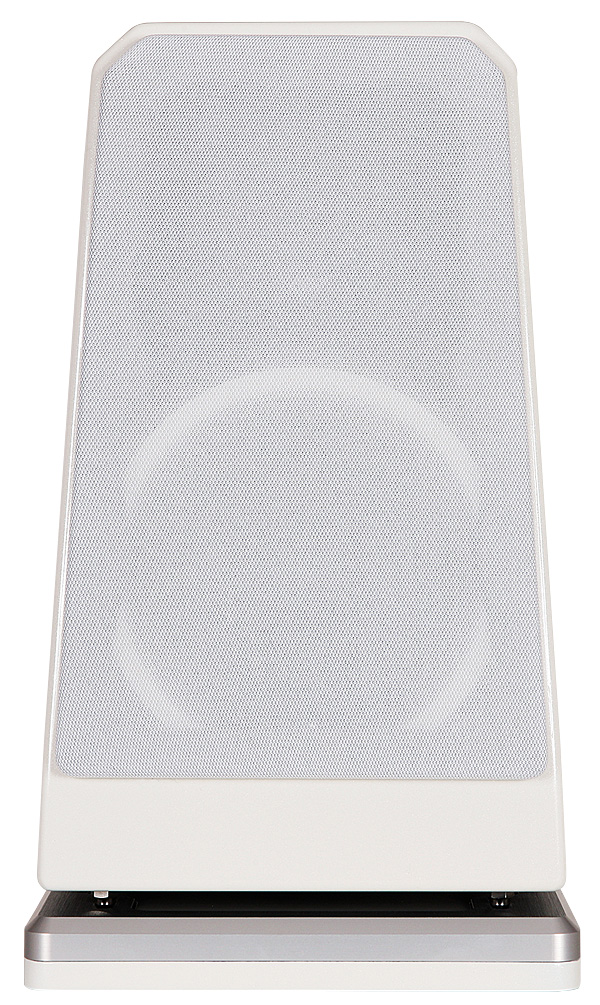 Inescapably, I got chills hearing James Shorty and Viola James delivering 'This Little Light Of Mine' with a reverence that made me want to repent on the spot. These TuneTots are speakers with soul.
By comparison, they make the earlier WATTs – as I recall them – sound almost tyrannical: martinet monitors forcing one not only to listen to the music but to analyse it as well. The TuneTots are the opposite: inviting, seductive and sweet enough to lead you to all-night listening sessions, like baby Yvettes [HFN Feb '17]. It's as if Wilson Audio found a new crusade, one in which they serve to make life better for those with a dearth of listening room real estate.
I can already think of one potential customer, an audiophile of some means wedded to Wilson XLFs, who will secure TuneTots for his office or bedroom. He'll find that they deliver the company's high-end experience with such conviction that he'll soon stop missing the extra bottom energy, no more thinking of his second system as a compromise. Think of living on a diet of prime filet mignon, punctuated by the occasional burger – only that burger is made from Wagyu beef.
Hi-Fi News Verdict
How to shrink down an Yvette, a Sophia, an Alexia into something manageable for the space-shy? One can only imagine how many iterations preceded the final version, but Wilson Audio has succeeded in coming up with a mini-monitor that delivers 90% of the Wilson full range experience from 10% of the volume. If you want a no-compromise speaker smaller than a microwave oven, say hello to the TuneTots. Bravo!