PSB M4U 8 Headphones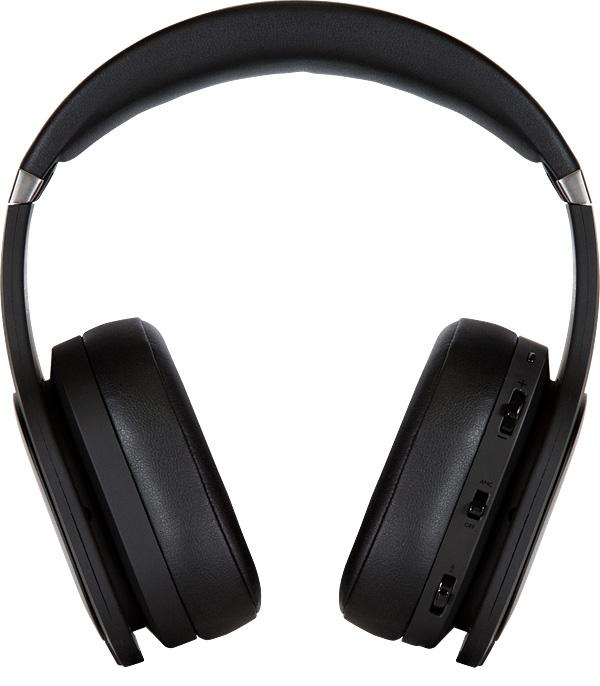 A development of the earlier M4U 2, this new design adds Bluetooth and internal battery charging while listening, via micro USB. How do the improvements stack up?
Although it received a lukewarm review in these pages [HFN Dec '13], the M4U 2 – predecessor to the M4U 8 we're looking at here and still available – proved to be a success for PSB, garnering plaudits and awards along the way. The M4U 8 looks very similar and it would be easy to suppose that it's just an M4U 2 with wireless capability in the form of Bluetooth and NFC (near-field communication) bolted on. In fact it's a bit more than that, principally because its onboard DSP capability allows it, in active mode, to deliver a more precise adherence to PSB's RoomFeel target frequency response.
Music On The Move
Like its forebear, the M4U 8 is clearly intended primarily for use with mobile music sources. The short 1.55m cable, which can be plugged into either capsule as convenient, confirms this, as do features and accessories indicative of a headphone adapted to use on the hoof. These include capsules that fold up into the headband, a semi-hard-shell zip-up carrying case, and a carabiner-like hook for suspending the case from a belt loop or similar.
Other accessories comprise a spare pair of earpads, a click-on 0.25in jack adapter (the cable is terminated with a straight TRRS mini-jack plug at the headphone end and right-angle TRS mini-jack at the source end), a flight adapter and a 1.23m USB charging cable. This plugs into a micro USB socket on the right capsule.
The M4U 8 is unusual for a powered headphone in that its rechargeable battery pack is not hidden away and inaccessible. Levering off the left capsule cover exposes the twin 750mAh AAA-size NiMH batteries that power all the onboard electronics. This means that when the rechargeable cells fail – as they all do eventually – they can be easily replaced. More than that, you can carry spare topped-up rechargeables or alkaline batteries to effect a speedier restoration of function than via recharging. Given that a full charge is claimed to keep the M4U 8 alive for around 15 hours this might not be required very often, but it's a reassuring option.
There are three ways of hooking into the M4U 8: via the analogue cable, via the USB cable from computer, or wirelessly via Bluetooth/NFC. The M4U 8 will operate passively via its mini-jack input sockets – so you need never be without music even when the batteries are flat – although this is disabled when the USB cable is connected.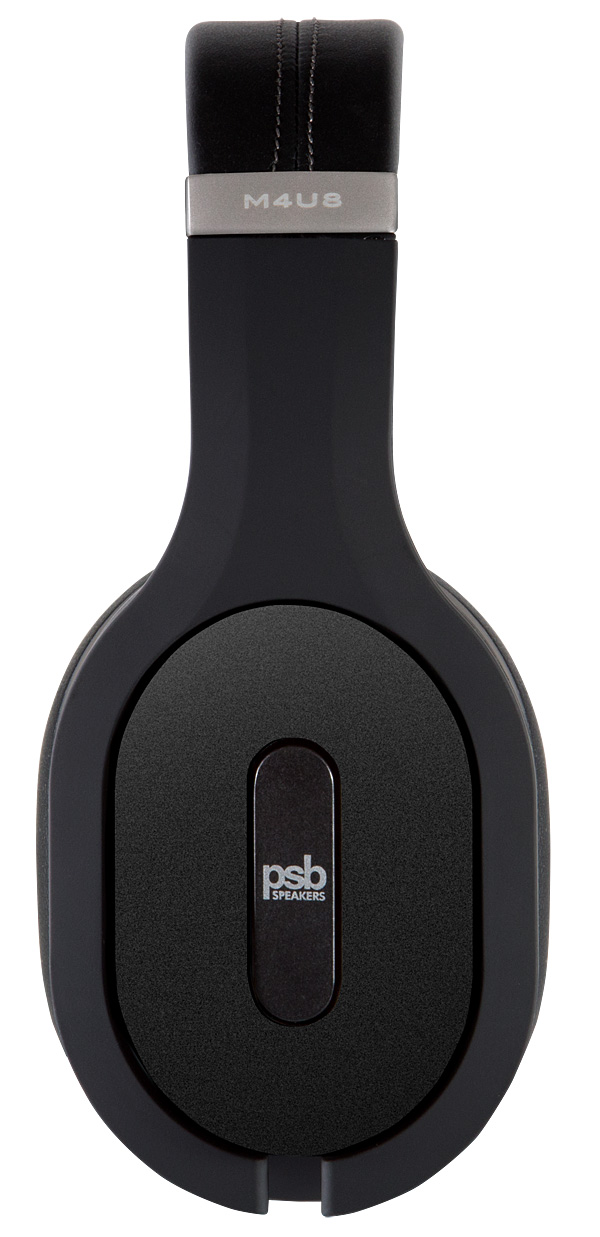 Passive operation is definitely to be regarded as a fall-back option, though. As described in the lab report, this headphone has significantly different frequency responses in passive, active and ANC modes, and it's the active option which gives the preferred result, thanks to the EQ applied via its onboard DSP.
A three-position slide switch at the back of the right capsule allows users to switch between passive, active and ANC operation. An embedded multicolour LED indicates which mode is selected – off for passive, blue for active and green for ANC – and also flashes red during recharging, becoming solid red once fully charged. Its ANC system uses a quartet of mics rather than the more common pair and incorporates a 'transparency mode' to reduce replay level and allow you to hear ambient sounds.
At the top of the right capsule is a button for Bluetooth pairing. Press this for three seconds and an LED then blinks to indicate that pairing can be initiated from a Bluetooth source. By the way, the M4U 8 supports aptX HD encoding, which is the highest quality of Qualcomm's codecs.
Meanwhile, replay volume on wireless is controlled by a '± slider' that can be found above the mode switch, and playback and call answer controls are also provided. Finally, two integral microphones enhance hands-free speech clarity.
Sound Effects
Unfortunately, one thing that hasn't been attended to in evolving the M4U 8 from the M4U 2 is the original's headband resonance problem. If you tap the headband while wearing these cans you can hear it ringing, but the most telling test is to replay pink noise over one capsule only, as we do when performing the impedance measurement for the lab report. Then the headband resonance is clearly heard both as coloration – it's like a sound effect from a '50s sci-fi movie – and as the conveying of sound from the active capsule over towards the inactive one.