The Original Cast West Side Story
Sondheim and Bernstein's 1957 musical has been reborn as a new Hollywood blockbuster – and a 180g reissue of the original recording. Steve Sutherland reports
The twenty seventh of September 1957, the morning after the night before, and the reviews are in... 'The most savage, restless, electrifying dance patterns we've been exposed to in a dozen seasons... a profoundly moving show that is as ugly as the city jungles and also pathetic, tender and forgiving... flaring scores that capture the shrill beat of life in the streets... The astringent score has moments of tranquillity and rapture, and occasionally a touch of sardonic humour… This is a bold new different kind of musical…'
Broadway To Hollywood
You could say, with no fear of contradiction or accusation of hyperbole, that West Side Story's opening performance at Broadway's Winter Garden Theatre has been an absolute smash. Such a smash, in fact, that it will run for 731 further shows before going on tour, will inspire a 1961 movie version that will be awarded ten Oscars, and will be recreated in countless stage productions all around the world down the many years to come. Looking back, there is, however, one dissenting voice among the literally millions of accolades: 'Embarrassing… It embarrasses me. It's very hard for me to listen to some of those songs'. Who can this cranky philistine be? Why, it's none other than Stephen Sondheim, the genius who wrote all the lyrics to match Leonard Bernstein's unforgettable tunes.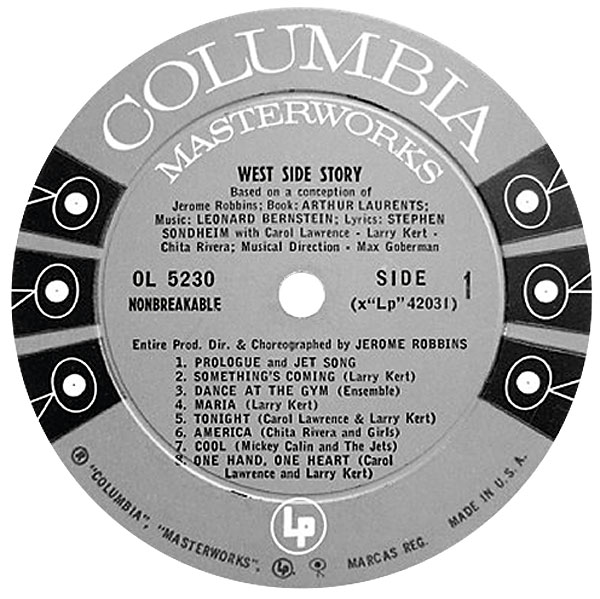 To be fair, this is Sondheim's retrospective opinion in 2010 with Sweeney Todd, Gypsy and many another triumph to his name since West Side Story, the revolutionary musical that had been his Broadway debut. The whole project, which completely changed the course of theatrical musicality by injecting a youthful, gritty realism straight into the mainstream, had begun as an on-off collaboration between composer Bernstein, master choreographer Jerome Robbins and writer Arthur Laurents. It was based on Shakespeare's Romeo And Juliet and was initially planned to revolve around a conflict between Catholics and Jews, but newspaper headlines about inner city violence between Mexican and white gangs offered them a fresh, more contemporary focus. So they set it in the here and now, situated in the Upper West Side of Manhattan, a multi-racial, blue collar neighbourhood where the Puerto Rican Sharks faced off against the Polish-Irish-Italian American Jets.
Back To The Beginning
The album we're celebrating is the Original Cast Recording, recorded three days after the show first opened in 1957, in both mono and stereo. And as it's the very first version of a much-re-recorded soundtrack, we can safely assume this is the one closest to the composers' creative intentions. Tony, the leader of The Jets, is played by Larry Kert, so it's his vocals that feature on some of the album's most famous songs: the introductory 'Something's Coming', the swooningly romantic 'Maria', and the sublime 'Tonight'. Not to mention, of course, the magical 'Somewhere'.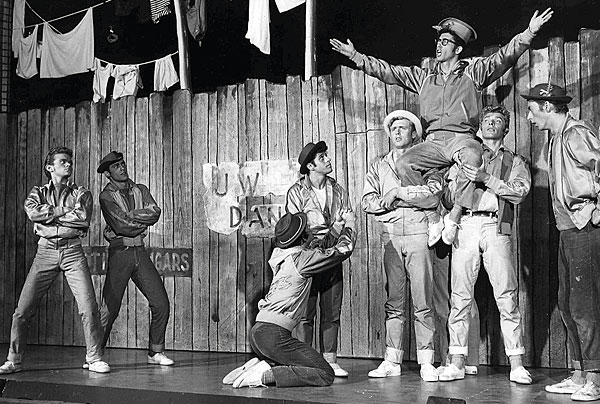 Sondheim wasn't talking about any of these wonderful songs when he delivered his verdict though – it was the utterly lovely 'I Feel Pretty', sung by Carol Lawrence, that concerned him. 'The street girl is singing, "It's alarming how charming I feel"... I just put my head under my wing and pretend I'm not there... The idea of the song is so simple', he grumbled. Yup, simple and sublime, we unanimously counter.
As far as I know Sondheim's composing partner Leonard Bernstein never looked back with any such misgivings, his monumental contribution rebuffing any reputational damage from the changing of trends down the years.
'The one thing about Lenny's music which was so tremendously important', choreographer Robbins said looking back, 'was that there always was a kinetic motor – there was a power in the rhythms of his work, or the change of rhythms in his work and the orchestration – which had a need for it to be demonstrated by dance'.
Bernstein's eldest daughter Jamie concurs: 'He synthesised what he got out of Hebrew cantillation, and the music and dancing in that world, combined with his getting really obsessed with what were called race records, in his college years – Billie Holiday and Lead Belly – to say nothing of Stravinsky and Gershwin. Add the Latin-American thread, which came in around 1941, when he was in Key West, and he just went bananas.'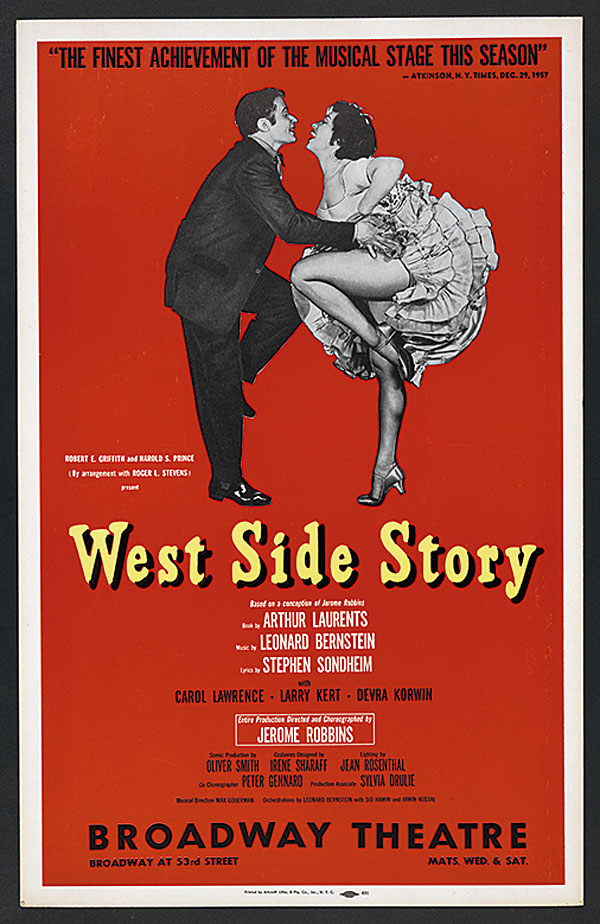 Young At Heart
Robbins' role in the phenomenal success shouldn't be underplayed either. He was helping his lover, the actor Montgomery Clift, figure out how the character of Romeo might be refashioned in the present tense, when he thought of creating a fresh, contemporary Romeo And Juliet. Once the scheme got underway, it was he who insisted that the show be cast with young unknowns who could dance as well as sing. The outcome was utterly original. As Martin Charnin, a first-cast Jet who went on to direct and write his own shows, said: 'You know how there's Mount Everest and then there are mountains? As far as I'm concerned, there's West Side Story and then there are musicals'.
Disunited Nations
Arguably the most radical song on the album is 'America', the number where the immigrants squabble over the relative merits of where they came from and where they are now. It's acute, it's sassy and it's joyously hilarious: 'Life is alright in America/If you're all white in America' versus, 'I'll drive a Buick through San Juan/ If there's a road you can drive on'. The irony is, although it's weighted towards the New York lifestyle, it's vibrantly Hispanic, with complex Latin cross-rhythms and Spanish guitars, although there are some who maintain that it enforces racial stereotypes.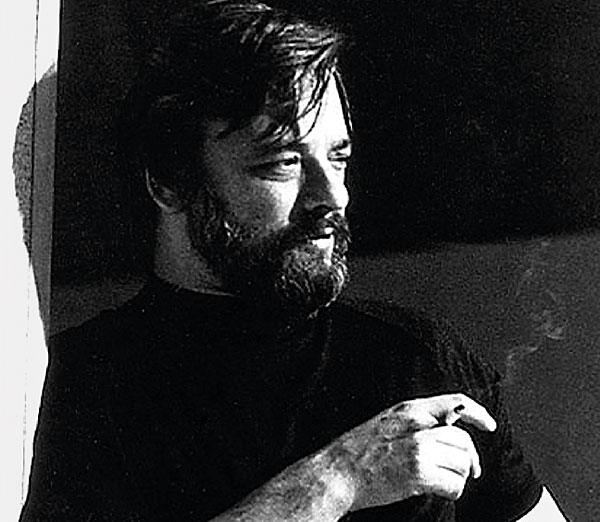 To underline that at least one of the intentions behind West Side Story was to trample old hat taboos underfoot, Sondheim had written the jaunty cop-baiting 'Gee Officer Krupke' to end on an emphatic "F**k you!". However, Columbia Records, which owned the rights to the original cast album, told Sondheim that it couldn't be shipped to some states without violating obscenity laws, so he changed the wording to 'Krup you!' which, somewhat perversely, he claimed to be his favourite line in the whole show.
The Show Must Go On
Bernstein died in 1990, Robbins in 1998, Laurents in 2011, and Sondheim just last November, a month before director Steven Spielberg brought his new version of West Side Story to the silver screen. One reviewer's verdict: 'A knock-out'.
So the original creators live on through their work; surely the closest mankind will ever get to immortality.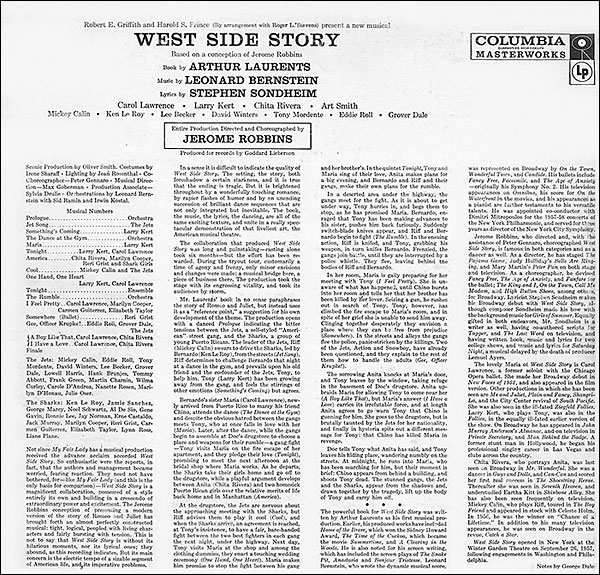 Re-Release Verdict
Music On Vinyl/Columbia Masterworks' West Side Story: Original Broadway Cast Recording [MOVATM301C] is newly released as a 180g double LP limited to 1000 individually numbered copies, and features a gatefold sleeve and pink and purple marbled vinyl.
The record labels previously gave the soundtrack of the 1961 film, directed by Robert Wise and Jerome Robbins, similar treatment with a yellow vinyl double 180g release, again limited to 1000 copies. HFN