Mysphere 3.2 Headphones Page 2
With them flat to the ear and partly sealed to it by the soundframe pad, it's louder, has more bass and sounds in large part like a conventional headphone. With the capsules flung wide open, the level drops enough to require a volume setting close to the HA-501's maximum. Bass all but disappears and the stereo image – while broader and less 'in the head' – becomes too imprecise for me to imagine many listeners liking the effect.
The closed position, particularly because of its stronger bass, I often preferred for rock music. Whereas for vocal and classical music programme, partly open retained an acceptable tonal balance – bar one caveat I'll get to in a moment – and expanded the soundstage without it becoming indistinct.
Deciding on the optimum position, I found, was easiest by progressively closing the capsules from fully open while listening, awaiting the point at which the lower midrange filled out and the stereo image gelled. At this position the bass heft would disappoint some listeners, perhaps tempting them to add some LF boost. But given the 1.5% THD we measured at 90dB SPL at 100Hz, I'd be wary of doing that – better, probably, to close the capsules up and forgo some of the image expansion.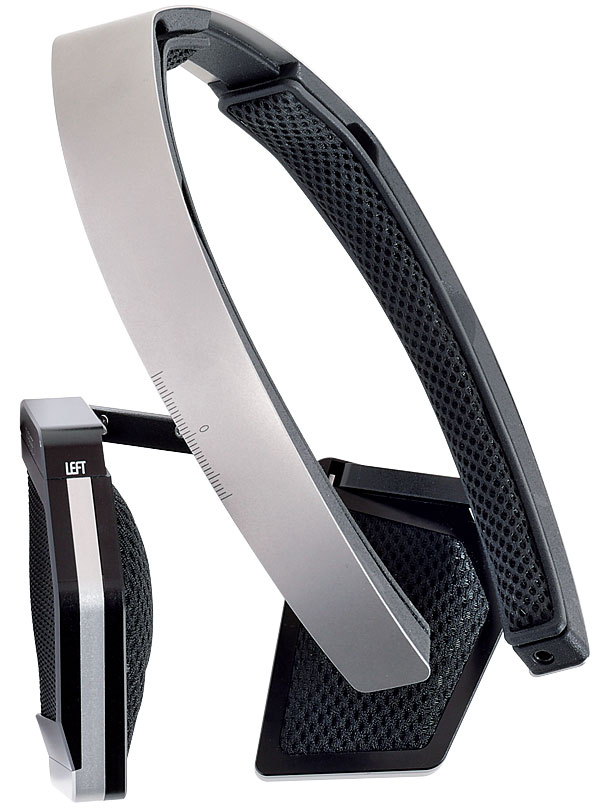 Where I would want to apply some EQ were I to live with the 3.2 long-term is at that ~2kHz peak in the uncorrected and corrected frequency responses. Some graphic EQ cut at this frequency removed a hardness to the 3.2's sound that can prove wearing.
In respects other than its deep bass and that 2kHz peak, the 3.2 possesses a commendably neutral tonal balance when the capsule position is optimised. Although the corrected responses suggest a lack of treble in the octave 5kHz to 10kHz, I found this a lot less significant in practice than the treble loss typical of planar magnetics.
Frank Sinatra's 'It Was A Very Good Year' from Sinatra At The Sands [96kHz/24-bit rip from Reprise 8122 73777-9] was a good example of a track to which the 3.2 could bring a little extra something most headphones fail to deliver. Old Blue Eyes was positively located centre-stage, his voice had an utterly natural tonal balance and there was an alluring airiness to the imaging that served up a genuine sense of 'being there' with an unmistakable sense of the sound having at least partly dissociated from my head.
Outer Space
Another track which worked transcendently well was the 192kHz/24-bit download of Sabina Sciubba and Antonio Forcione's 'Take Five' [from Meet Me In London; Naim label]. Sciubba's flexible vocal, always a joy, was afforded even more subtle variation in timbre than you normally hear from it, and the 3.2's kindness to sibilants meant there weren't the occasional 'ouch' moments that this track often elicits.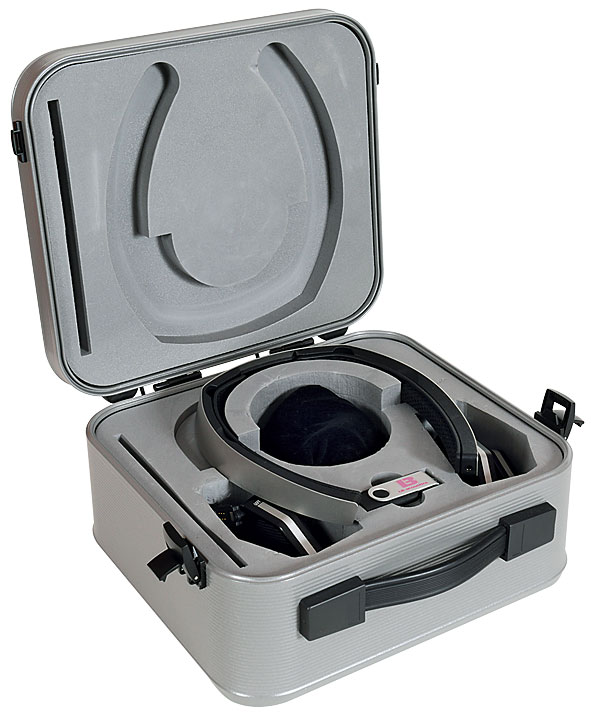 Results were also good with chamber and orchestral music. Tony Faulkner's recording of Beethoven's String Quartet in A Op 18 No.5, played with flair by the Allegri String Quartet [192kHz/24-bit download from www.vivatmusic.com], was persuasively distanced in a way that headphones aren't adept at, and the ethereal quality of Robin Ticciati's Schumann Symphony No 2 [Linn Records CKD 450; 192kHz/24-bit download] was enhanced by the spaciousness of the 3.2's imaging.
OK, so the 192kHz/24-bit download of Steely Dan's 'Godwhacker' [from Everything Must Go; Reprise 48435-9] wasn't best served by this extra sense of space, but closing up the capsules neatly delivered the punchier, pan-potted studio sound I was expecting. This ability to 'tune' the performance of the Mysphere 3.2 for genre and taste is a compelling benefit!
Hi-Fi News Verdict
Novel high-end audio products can be shoddily built and fail to deliver on their promises. But not the Mysphere 3.2: it is impressively engineered and its rotatable capsules really do free it from the more claustrophobic aspects of headphone listening. The experience will not be for everyone, and the curtailed bass and 2kHz peakiness are potential issues – but on acoustic music in particular, the 3.2 can soar.