This Koetsu's for keeps...
Koetsu enters the 1990s with a new standard-bearer in the shape of the hand-made Urushi moving-coil cartridge. Ken Kessler is smitten...
As I sat back and listened I thought, maybe it's the particular recording, perhaps it's my frame of mind but no – it can only be the cartridge. All I know is that my smooth and steady progress in coming to terms with CD has been set back to its 1985 level. Why? Because I was in peril of missing an important fact of hi-fi life, which is that just as CD hardware and software has been getting better and better, so has analogue.
Japanese Whispers
The turntable, arm, and cartridge makers haven't stopped producing even finer methods of extracting the music from the grooves, but the prerequisite for charting the maturity of CD has diverted attention. For me, the past month has been an education. I can no longer accept that CD and analogue are so firmly set in their relationship to one another that CD should be accepted as a fait accompli.
No, this isn't a show of supreme naivety. It is now certain that CD will emerge within the next two years (at the most) as the number two sound storage medium – in terms of sales figures – after cassettes. And this is not merely a voluble show of allegiance to a format I had never abandoned anyway. But I can no longer accept the improvements in CD playback as some form of miracle, to be accompanied by an 'I told you so' from that format's supporters. And that's because the new Koetsu cartridge has shown how wide the gap remains.
I'd heard whispers of the new Koetsu a few weeks before attending the Las Vegas CES, my initial reaction being nothing more than a sigh of relief. It meant little more to me than a demonstration of Koetsu founder Yoshiaki Sugano's continued well-being, in itself enough of a reason to be grateful. But busy as I have been since October with a hectic survey of a half-dozen cartridges so good that it's hard to grade them, I didn't respond to the news with other than mild interest. And why should I? I've been using a Rosewood Signature for a few years and feel no need to look for an alternative. My contentment was becoming complacency…
Crown Jewel
As luck would have it, I ran into Nakanishi-San, the worldwide distributor of Koetsu, at CES. I suddenly remembered the rumour, and asked for details. Nakanishi-San disappeared into another room for a few moments, reappearing with a small cedar box. He handed it to me and told me that it was the new Urushi: a cartridge described by Koetsu's Sugano as the finest he is capable of producing.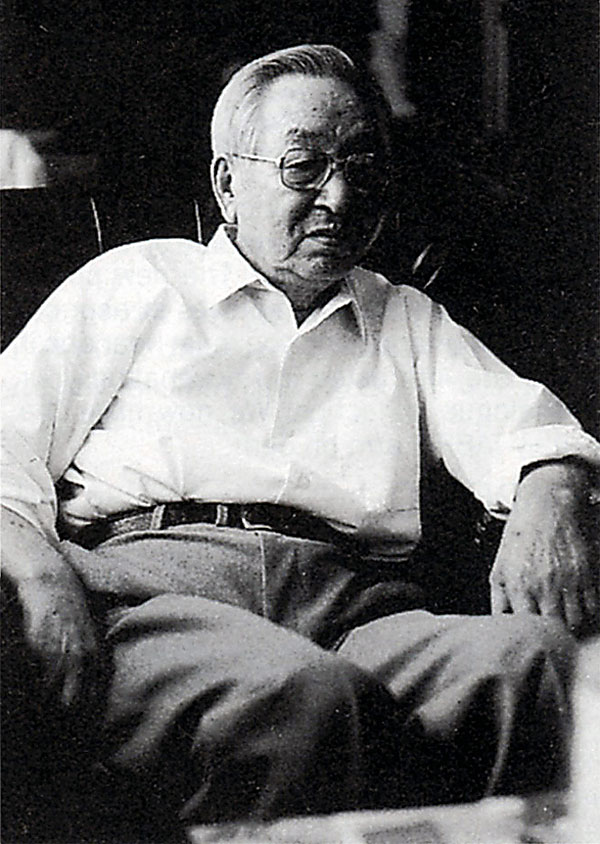 I opened the box and saw what struck me as the most beautiful cartridge I'd ever seen: a jewel of a model which suggested hand-made construction, craftsmanship, artistry. Nakanishi-San explained that the unusual finish was the source of the cartridge's name, 'urushi' being a lacquer made from the sap of the tree by that name.
Out Of The Box...
The cartridge body itself was made from solid aluminium in standard Koetsu shape: a slab-sided rectangle designed by someone who knew all about the lunacy of trying to align a cartridge without parallel sides. But the colours! Gold and rust, red and copper, in splashes which looked like the heart-stopping patterns seen only through microscopes. It looked organic: the paintwork showing brushtrokes and texture to remind one that man, and not machine, did the finishing. I also learned that the urushi lacquer had a function other than aesthetic. It would continue to harden over time, enhancing the strength of the already rigid body and so eliminating further any vestiges of resonance.
The Urushi takes its position at the top of the Koetsu line, in a way a replacement for the less-expensive onyx-bodied (Silver) Signature. Indeed, it sports that cartridge's boron cantilever and fine line stylus, but the motor has been changed to incorporate materials regarded as the state-of-the-art for moving-coil cartridge design in Japan.
The first new ingredient is a platinum-core magnet. A material employed not so much for magnetic strength but for control of eddy currents and overall behaviour. The other new ingredients are iron in the magnet of 99.999% purity and copper wiring of '4N' purity. This may seem a rather old-fashioned sales technique – creative decimalisation as it were – but the effects are audible. If anything, Koetsu is being conservative, as other manufacturers are talking of '5N' and even '6N' purity.
Frankly, my talk with Nakanishi-San instilled much anxiety. I was afraid to handle this precious device, a creation which deserved to be placed on a black velvet cushion in the window of Tiffany's as much as it warranted fitting to a tonearm. Ordinarily, I hold no fear when handling cartridges. This one, though, wasn't just expensive: it was rare, one of very few samples outside of Japan in the weeks before it would go on sale.
Set-up is similar to that of every other Koetsu I've handled. Only its 12g weight might cause problems for certain tonearms. The standard counterweight on the SME V that I used was enough to balance the cartridge, and with the counterweight still some distance from the end of the arm. As mentioned before, the body shape makes alignment an easy task, and the cartridge tracks beautifully with the top of the body absolutely parallel to the LP. A tracking force of 1.8g was ideal in my system, set only by ear as Koetsu handles the owner's manual problem in the simplest way of all: none is provided.