Jesus & Mary Chain: Psychocandy Alternate Format Discography
Alternate Format Discography
ORIGINAL VINYL
The UK and European LP of Psychocandy was released on Blanco Y Negro in 1985 [BYN 7, 240790-1]. The inner sleeve had photos of the group and some of the lyrics. Pedants will note that on the grey record labels of the initial pressings the title is spelt 'Psycho Candy', though this was rectified later that year on UK and European pressings that came with white labels.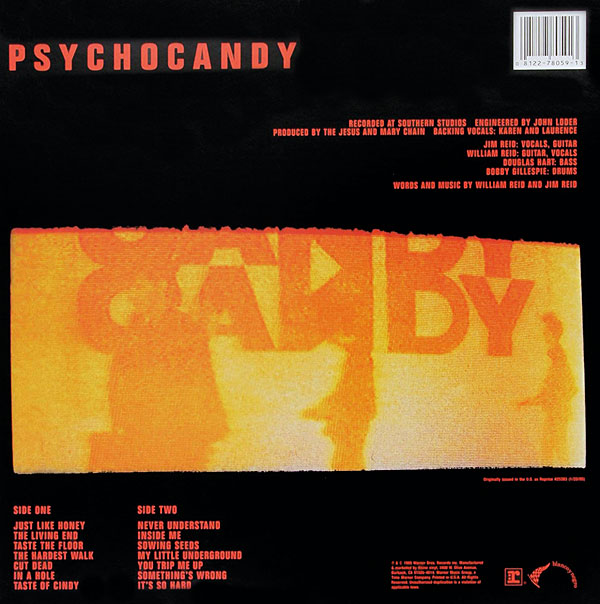 In the US the album appeared on Reprise/Blanco Y Negro [1-25383] with orange, green and blue record labels with both company logos. A later pressing that year bore orange/brown Reprise labels, with the steamboat logo denoting a 'pop' release, and was issued with the same catalogue no.
CASSETTE
In UK and Europe Psychocandy was released on cassette with a black shell and silver labels [Blanco Y Negro BYNC7, 240 790-4]. The US cassette on Blanco Y Negro/Reprise was clear plastic with blue labels [4-25383, REP 25383-4].
FIRST CD
Psychocandy was first released on CD in the UK and Europe in 1986 and included 'Some Candy Talking' [Blanco Y Negro/ WEA 242 000-2]. The US version also appeared that year [Reprise 9 25383-2] but without the extra track.
FIRST REMASTER
The album was remastered in the US by Bill Inglot and Dan Hersch in 2006 for a joint Rhino Records/Blanco Y Negro release with original tracklisting. The US catalogue number was R2 436348; 8122 77671 2 in the UK and other territories. In the US it also came out on that label as a two-disc set: the original CD with 'Some Candy Talking' and a DVD, with the album in 'enhanced stereo' and videos for three tracks.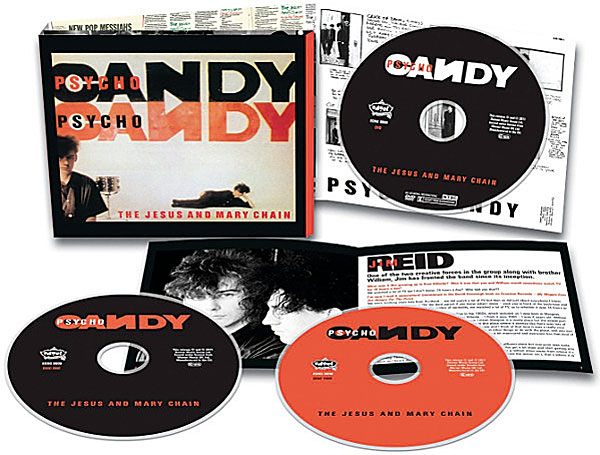 CD BOX SET
Another reissue to consider is the 2011 Edsel/Rhino box set [EDSG 8006]. It had two CDs with all the non-album B-sides, unreleased demos, rare outtakes, John Peel sessions plus a DVD comprising numerous TV appearances [pictured below].
AUDIOPHILE VINYL
The first 180g pressing of Psychocandy came on Reprise in the US in 2004 [R1 78059].Demon then released a special 2013 Record Store Day LP on white red and black 'paint splatter' vinyl. This numbered limited edition also came with an A3 poster of an early gig flyer [Candy1]. The label also put out a black vinyl 180g LP in 2014 [Demonreccandy1].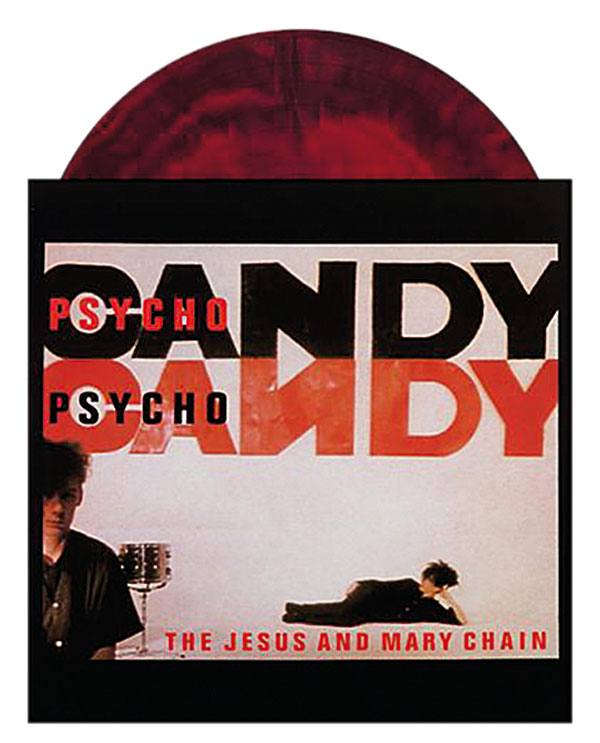 In the US in 2017, Reprise/Blanco Y Negro released two LPs: a standard weight pressing on red and black vinyl [pictured below] and a 180g pressing on black vinyl [both R1 78059].