Jesus & Mary Chain: Psychocandy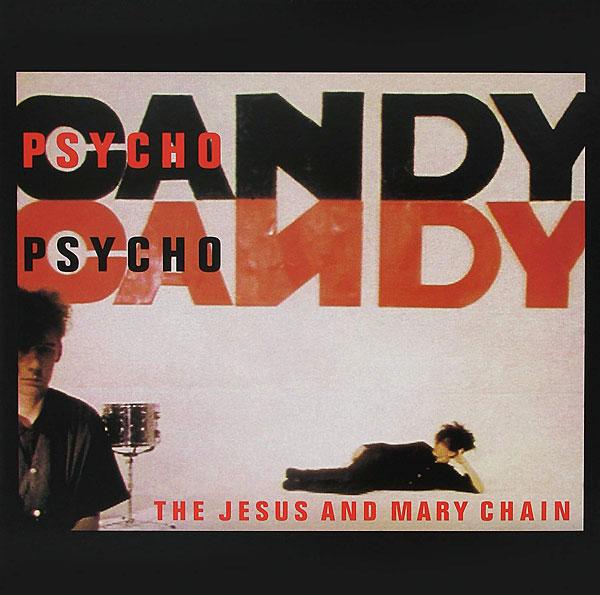 Fuzz, feedback and live shows ending in fisticuffs... this debut LP from two brothers from East Kilbride saw the pair meld their love of '60s girl groups with the sounds of the industrial movement to create uncompromising music with a melodic pop heart
The 1980s is often referred to as a classic era for pop music, but the musical landscape was changing, with suggestions that rock was becoming outdated – the derogatory term 'rockist' had recently entered the vernacular – and the happening thing now was the shiny new pop purveyed by bands such as ABC, The Associates and Depeche Mode.
Up in East Kilbride, near Glasgow, two guitarist brothers with musical aspirations, Jim and William Reid, were viewing these goings-on with some distaste, which crystallised when the NME ran a cover feature on Kid Creole And The Coconuts.
Home Brew Demos
Disaffected and on the dole, and feeling that things were always happening elsewhere, they set about making demos on a four-track Portastudio bought for them by their father. They briefly relocated to London but soon returned home.
The brothers' favourites included T Rex, The Stooges, The Velvet Underground and The Beach Boys. Their approach then was simple.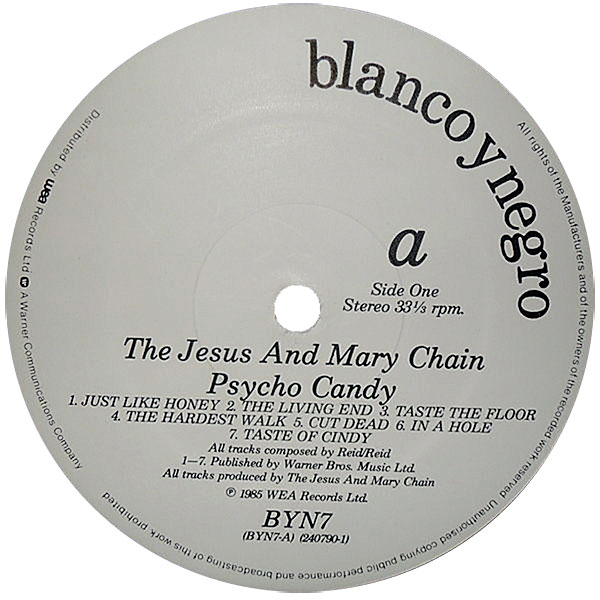 'We used to listen to a lot of '60s stuff, the trashier side of The Stones, Thirteenth Floor Elevators and all that,' Jim Reid told me in 1998.
'We thought that's the kind of music that we want to make, but to take it to another level. Why don't people just shove the guitar up, let the fuzzbox do the talking?'
Their love of noise was also partly inspired by the German group Einstürzende Neubaten whose radical approach to music included allying guitar and vocals to electronics, the sounds of machinery, power tools and metal plates used as percussion. But Jim and William were critical of other dour 'industrial groups' like Test Department, and wanted to create a new fusion of noise and pop.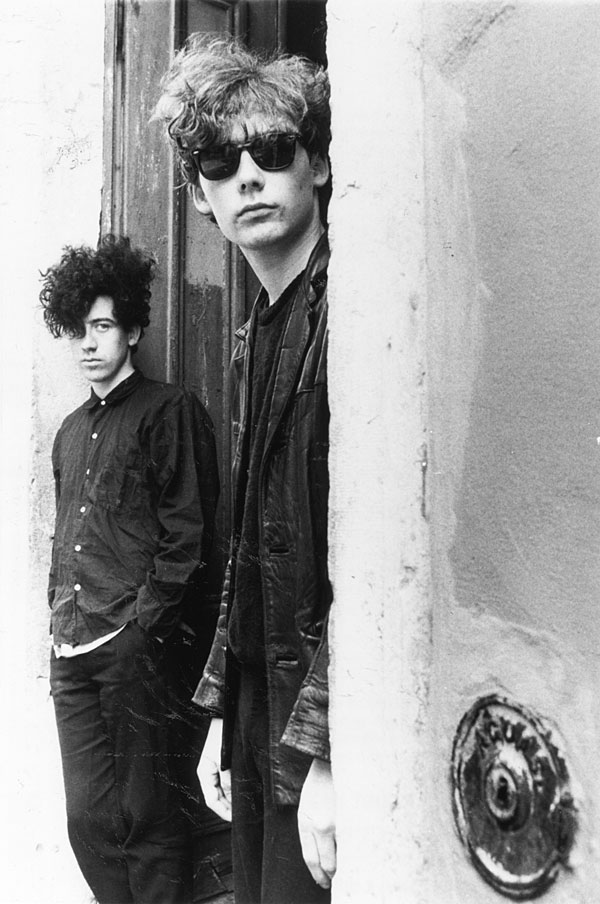 Chain Reaction
Their early demos failed to gain much interest from promoters on the cliquey Glasgow gig circuit, but one cassette fell into the hands of Bobby Gillespie, a friend of Alan McGee who ran the fledgling Creation Records label.
The Jesus And Mary Chain first appeared in London at a Creation Records night at The Roebuck on Tottenham Court Road, in June 1984. They had travelled on the overnight coach arguing and drinking – the Reid brothers had a particularly fractious relationship – and although by all accounts their set was a shambles, McGee saw something in them and they recorded a single 'Upside Down' for the label – Jim on vocals, both brothers on guitars, Douglas Hart on bass and Gillespie on drums – which was released in November 1984.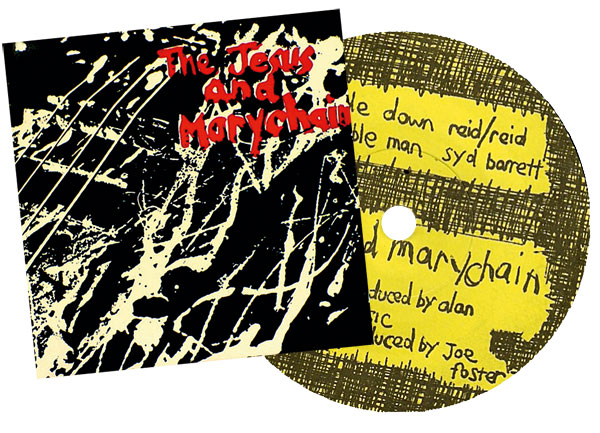 Jim Reid told Rolling Stone that, when they set up their amps and effects pedals, 'the guitars did most of the work themselves. You just plugged them in and they started screeching like you wouldn't believe'. And from the first few bars of 'Upside Down' the template was set – a reverb-heavy sound, Gillespie's primitive tub-thumping, clouds of trebly guitar racket and Jim Reid (who became the group's lead vocalist because he lost an argument with William) singing a buoyant pop melody.
In those early days Creation Records was a hand-to-mouth outfit and so The Jesus And Mary Chain signed to WEA Records subsidiary Blanco Y Negro. They had wanted to make videos 'like The Monkees', but in the one for their second single, 'Never Understand', the group looked cool and detached.