Grateful Dead: Skull And Roses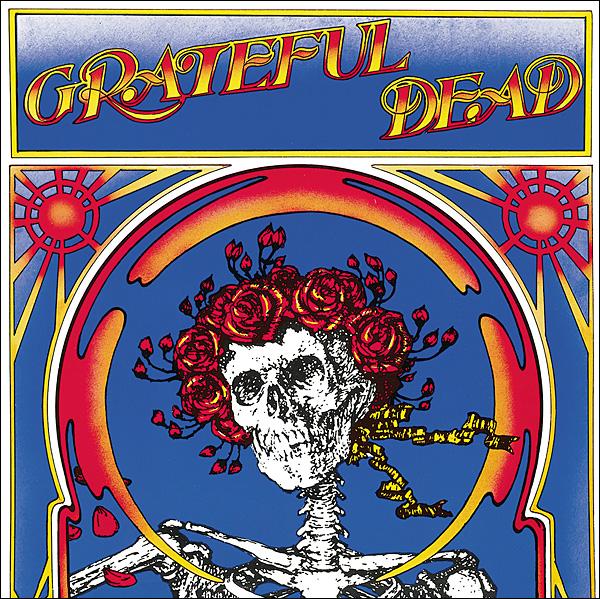 Steve Sutherland tells how the group's name resulted from a chance find in a reference book and highlights hidden subtleties in this 1971 live set, now on 180g vinyl
Ever heard of bibliomancy? No? Read on… Once upon a time, long, long ago, there was this chap. Let's call him Jerome. Jerome is travelling down a country road when he comes upon a crowd of blokes kicking a corpse and creating a hullabaloo. Our hero stops and he's told the deceased had snuffed it without paying a number of debts he owed to some in the assembled crowd, so there's no way they're going to stump up for a grave-digger to bury him.
Travelling Companion
Jerome reaches into his pocket, produces his last penny and hands it over so that the dead 'un can be given a decent burial. He then moseys on down the road and he's later joined by a companion who (and here you can take your pick): helps him perform some impossible task, saves his life when he's suddenly attacked, or helps him discover a fortune. The companion then reveals himself as the man whose corpse Jerome had enabled to be decently buried.
This tale was written up by a Quaker-educated scholar called Maria Leach. She was the editor of the Dictionary Of Folklore, Mythology, And Legend, published in 1949, and a lexicographical contributor to the 1955 edition of The Funk And Wagnalls New Practical Standard Dictionary, Britannica World Language Edition. Which is where another Jerome, the true hero this piece, comes in.
Jerome – you surely know him better as Jerry – Garcia was in a bit of a pickle. His band had morphed from the remnants of a folksy outfit called Mother McCree's Uptown Jug Champions into The Warlocks and were making a name for themselves playing experimental blues and rock 'n' roll around the San Francisco bay area.
Things were going swimmingly until they discovered that there were at least two other bands called The Warlocks at the time – one of them just happening to be the nascent Velvet Underground. Anyway, this is Nov '65, and Jerry and his bandmates are stumped for a new name and are all lazing about smoking DMT at bassist Phil Lesh's apartment on High Street in Palo Alto. Frustrated at the lack of progress, Jerry strolls over to the bookshelf, pulls down the first Funk And Wagnall volume, opens it up at random and, as he was fond of telling it in later years, there it was, Maria Leach's tale, and within it, the words 'Grateful Dead'.
'It just cancelled my mind out', Garcia recalled. 'Those words juxtaposed. It was one of those moments, you know, like everything else went blank, diffuse, just sort of oozed away, and there was Grateful Dead in big, black letters edged all around in gold, man, blasting out at me, such a stunning combination.'
Evocative Power
So what's in a name? Well, here's Robert Hunter, Jerry Garcia's long-time lyric writing buddy, on the magic of those two words: 'The evocative power of that strange, not at all comical name is considerable. I know that my words were heavily conditioned by that powerful name. It called down sheaves of spirits on us all'.
'The Grateful Dead' is a phrase that has come to express a philosophical standpoint for the band's millions of followers across the globe. For Deadheads, it suggests karma, reflected in the band's mantra, 'what goes around, comes around', or more simply, give with no thought of reward, and you'll be rewarded.
Not that that's why the live double album we're here to venerate is officially called Grateful Dead. It was supposed to be called Skull F**k in reference to a phrase the band were prone to use to describe their mental state on their frequent communal LSD trips. But their label Warner Brothers freaked and refused the name.
So the band omitted the title of the album altogether, fans referring to it as 'Skull And Roses', after the Alton Kelly and Stanley Mouse psychedelic masterpiece of a gatefold cover, which was based on a 1913 illustration by Art Nouveau illustrator Edmund Joseph Sullivan for an old edition of the Rubaiyat Of Omar Khayyam.
Shining Originals
They could have called it 'Live Dead', of course, but they'd already released a marvellous double LP under that name two years earlier. That was the one with their crowning glory, 'Dark Star' on it. This one is in some ways more conservative. It features spirited live versions of Merle Haggard's outlaw country classic 'Mama Tried', Papa John Phillips' cowboy cutie 'Me And My Uncle', Jimmy Reed's cool blues hit 'Big Boss Man', Kris Kristofferson's 1969 road epic 'Me And Bobby McGee', Noah Lewis' 'Big Railroad Blues', Chuck Berry's immortal 1958 classic 'Johnny B Goode', and Buddy Holly's equally classic 'Not Fade Away' which segues into the trad 'Goin' Down The Road, Feelin' Bad'.
All of these became stalwarts of the Dead's marathon sets over the next 25 years or so, but it's the four originals here that really shine. 'The Other One' takes up the whole of Side Two and captures the band at their improvisational drum-based, inspired and intricate best, the track never, ever, played the same way twice. 'Bertha' is a lovely, breezy, rockin' delight, and 'Playing In The Band' now considered an autobiographical highlight up there with 'Truckin''.
And then there's the jewel in the crown: 'Wharf Rat', an Ancient Mariner of a tale about a down-and-out who's done jail time for 'some other f**ker's crime', seeking reassurance that, when he finally quits the bottle, his lady will still be there for him. It's a wonderful piece: heart-breaking lyrics from Hunter, maudlin, cracked vocals from Garcia – some of his best ever.
The characters are movie-vivid, and here's the fun: like the name they adopted, Dead songs have a way of revealing more under scrutiny. In this case, the sozzled bum is called August West and there just happened to be a real life August West, a runaway slave who, in cahoots with a farmer called Alexander Beatty, cooked up a plan back in the 1800s to raise money to purchase his own land. The pair would travel to the deep south, Beatty would sell West back into slavery, help him escape and then the two would split the profits.
On at least three documented occasions the two employed this money-making scam and West purchased land in Fayette County, where he built a house with a dirt road leading up to his front door known as Abolition Lane.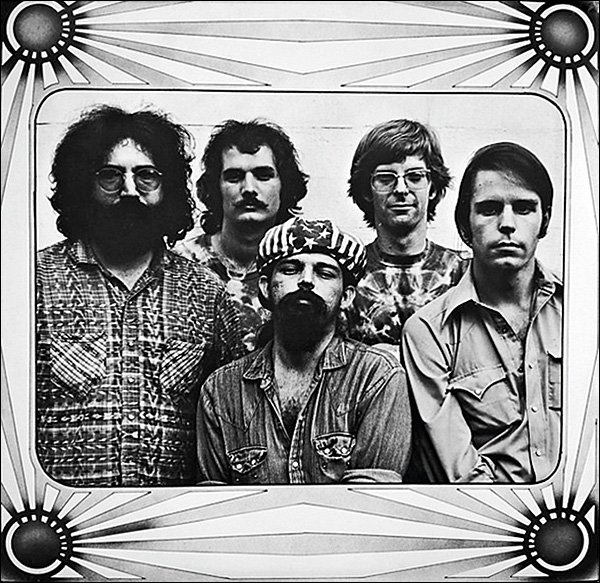 Solving The Riddle
The Wharf Rat's lady friend is called Pearly Baker and he claims to love her 'more than my wine'. And here's the joke: historically, Purley Baker was a man – the head of an American temperance organisation in the early part of the 20th century. The song's so powerful that a 12-step group of Deadheads fighting their addictions call themselves The Wharf Rats.
Grateful Dead (to give the album its official name) was one of the last outings on which founder member Ron 'Pigpen' McKernan was featured before succumbing to alcohol abuse and an early grave in 1973, aged just 27. His contribs here are beefed up by keyboard overdubs courtesy of master musician Merle Saunders.
As a footnote, it took nearly a decade for Deadheads to ratify the Grateful Dead/dictionary naming riddle as no-one had been able to find evidence anywhere in any resource until 1977 when a diligent soul named Kimball Jones finally found the phrase in the Funk And Wagnalls.
Oh yeah. Bibliomancy. It means the practice of foretelling the future by interpreting a randomly chosen passage from a book. You're very welcome.
Re-Release Verdict
The Grateful Dead's second live double album was published by Warner, sans title, in October 1971 [K 66009] – the iconic artwork (which folded out to reveal a full skeleton) prompting the name Skull And Roses. Captured at The Fillmore East, New York in March/April '71, it was the group's first album to be certified gold. Rhino has now reissued it as a limited edition release, pressed on black 180g vinyl. Remastering was by Grammy Award-winning engineer, David Glasser. HFN