Fairport Convention: Liege & Lief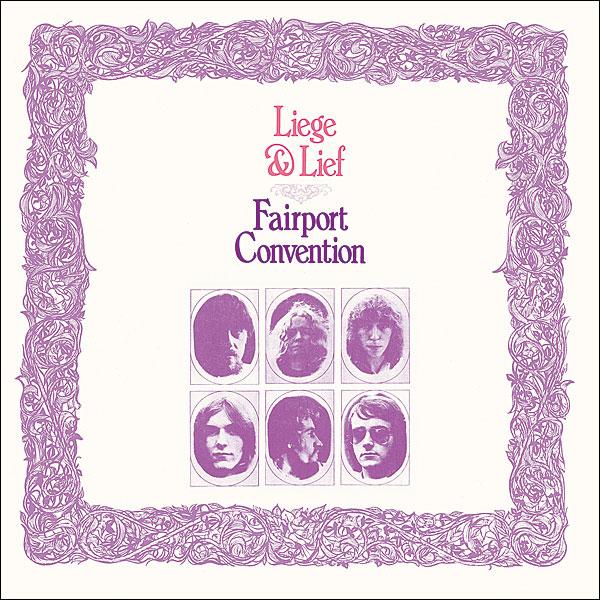 This landmark album rewrote the folk rulebook, but that didn't stop the band splintering before it was released. Steve Sutherland hears the recent reissue on 180g vinyl
Way back in the day, I was telling Jerry Garcia of The Grateful Dead about one of those weird cartoons that used to pop up in episodes of Monty Python's Flying Circus on the telly. The particular cartoon in question featured a giant big toe, sliced off at the joint, which had been re-assembled as the tip of the trunk of some kind of prehistoric mammoth – an error in extrapolation which sought to ridicule scientific assumption in a similar vein to the way the Pythons mocked religion and politics, etc.
The context for our discussion was folk music or, to be more precise, those magical fragments of authorless folk songs which have been handed down and somewhat mangled through the centuries by who knows who from who knows where. We were marvelling at how strange and fascinating a shard of verse could sound unmoored from its origins, and Garcia was fulsome in his enthusiasm for those sinister scraps that have miraculously survived, especially the ones for which there appear to be no antecedents.
Murder Mysteries
It was best, he reckoned, when we know little or nothing about the story up until the point we encounter the action, and even better if what happens next remains shrouded in mystery because then, if you feel so inclined, you can take it forward on your own personal journey. The two songs which cropped up in our chat as good examples of these precious artefacts were 'She Moved Through The Fair' and 'Reynardine', both, as it happens, recorded by Fairport Convention.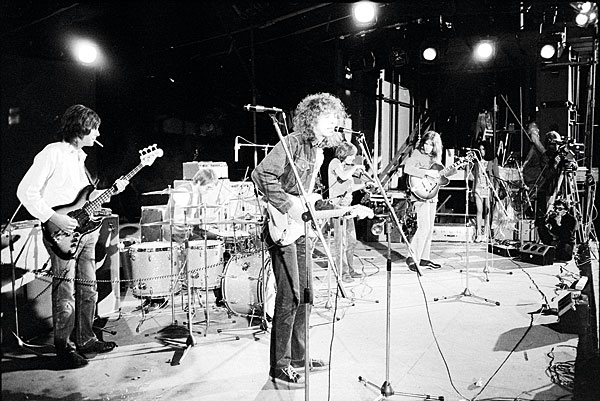 She Moved...' is a ghostly tale of a wife-to-be who, at the start, appears to be alive and by the end appears to be dead with no explanation as to how or why – which makes her visit to her fiance's bedchamber deep in the night even more ominous with her promise that they'll be joined in matrimony soon. Fairport Convention's gorgeously chilling version appears on What We Did On Our Holidays, their second album, which came out in 1969. Their version of 'Reynardine' emerged later that same year on Liege & Lief, their fourth LP, and the one we're here to celebrate.
As horror stories go, 'Reynardine' is a doozy. A young maiden is wandering alone on a path high up in the mountains when she is approached by a man who bids her to join him in his castle. He spins her a yarn and, despite her misgivings, she follows him. 'Sun and dark she followed him/ His teeth did brightly shine/ And he led her up a-the mountains/ Did that sly, bold Reynardine'. That's how it ends, and presumably that's how she ends too, the suggestion being he's some kind of werefox with a taste for the ladies.
Brisk And Breezy
This would be scary enough in the clumsiest hands but the way the Fairports unfold the tale is pure ghoulish gossamer. One moment Richard Thompson's guitar is like the spooked maiden's pounding heart, the next it's the eerie, enveloping mist, while Sandy Denny's vocal is the very tincture of exposed purity. Nothing else on the album comes close to matching it because nothing else ever could.
Still, there are other lesser treasures to enjoy, foremost among them being 'Matty Groves', another murder ballad but much more boisterous and straightforward. In this one a handsome young lad gets picked up in church by the lady of the manor who takes him home and beds him while her hubby's away. A faithful servant spies the goings-on, runs to fetch his master and after some sword-fighting shenanigans, the lad is slain and so is the wife, after she confesses she fancied the boy more than the Lord. The two are then buried together, but her widow insists she be laid on top in the grave as she was of nobler birth. It's a brisk and breezy yarn, delivered with joyous stridency by Sandy Denny.
Made In Britain
Some background: Fairport Convention had started out a couple of years earlier in London pretty much wanting to be The Byrds. A few changes in personnel and a new obsession with the Americana mined by Bob Dylan's backing group The Band led to a decision to explore and electrify British folk. Bassist Ashley Hutchings took enthusiastically to the task, delving deep into such archives as Cecil Sharp's English Folk Song: Some Conclusions – a book published in 1907 following many a ramble by the author to rural British pubs and May days and harvest festivities witnessing careering hobby horses and the like.
Also significant in the musical quest was the fact the band had to gird its loins and move on following a dreadful accident on the M1 earlier in the year during which drummer Martin Lamble had been killed. After weeks of recuperation and thoughts of packing it all in, the surviving members took themselves off to an ancient Hampshire pile called Farley House. Here the they were joined by new drummer Dave Mattacks, and something of a hip folk veteran called Dave Swarbrick, who'd already recorded his fine fiddle playing jamming on 'A Sailor's Life' on Fairport Convention's previous LP, Unhalfbricking.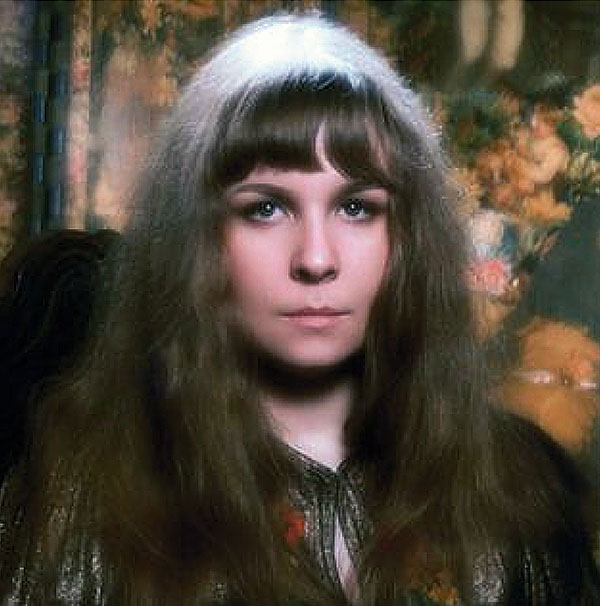 That's All Folk
The new set-up's subsequent endeavours delivered what music fans today appreciate as a seismic shake-up of the folk tradition. Comprising souped-up stalwarts like 'Tam Lin' and 'The Deserter', and originals such as 'Crazy Man Michael', 'Farewell Farewell' and 'Come All Ye' fashioned to simulate the same ancient vein, Liege & Lief inspired an explosion of similar – and mostly inferior – folk rock outfits to play universities and clubs the length and breadth of the land. Finger-in-the-ear purists cried Judas, in a fit of pique akin to the abuse hurled at Bob Dylan when he went electric. However, the genie was out of the bottle and the world looked ready to be the Fairports' oyster…
Except it wasn't to be. The album hadn't even been released before Denny and Hutchings quit; Denny to form Fotheringay and travel rockier terrain, Hutchings to amble into even folkier habitation with Steeleye Span. The rest recruited again and are still continuing in a shape-shifting manner in 2023, while Thompson, of course, is a bona-fide solo guitar hero.
Before it all split at the seams, on the 24th of September 1969, the Fairports played one spectacular gig to introduce their impending LP at the Royal Festival Hall. Support acts were John & Beverley Martyn and – can you believe it – Nick Drake. If only I had a tape of that set, I'd be done with doing the lottery for good.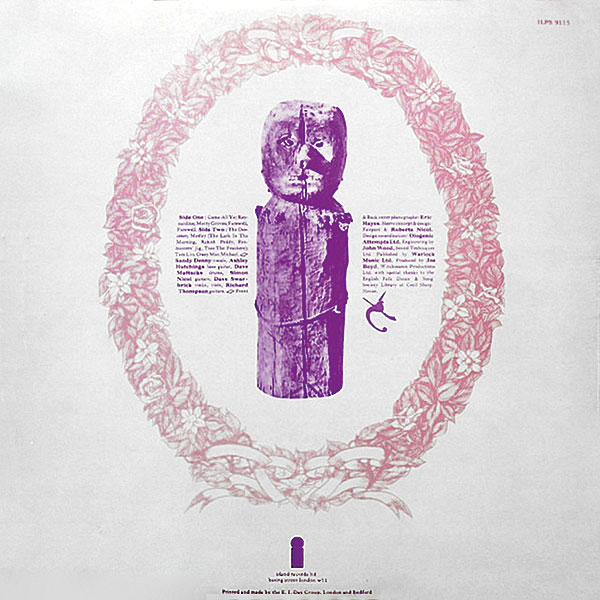 Re-Release Verdict
Fifty-four years after its original release, Fairport Convention's Liege & Lief receives a reissue by Proper Records on 180g vinyl [UMCLP049]. Replicating the album art and gatefold sleeve of Island Records' 1969 debut, the single LP features eight tracks (one the seven-minute 'Medley') across its two sides – two bonus tracks found on later CD releases aren't present. The band's preceding three LPs, starting with their 1968 self-titled debut, are also part of Proper Records' re-issue series. HFN