DS Audio DS 003 Cartridge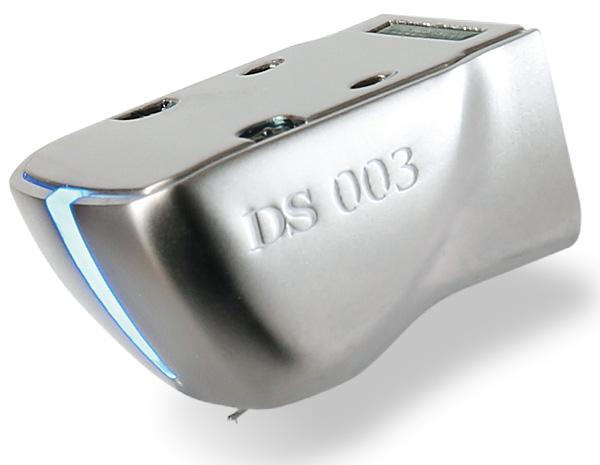 With the DS 003, DS Audio delivers its 3rd generation technology in a system one-tenth the price of its flagship Grand Master. Can it hope to offer a taste of its authority?
Attesting to what I firmly believe is a 'hi-fi truth' – that differing technologies have innate sonic traits, eg, valve vs transistor – is this latest DS Audio 'optical' cartridge, the £4995 DS 003 with matching energiser. It replaces the £5050 DS 002 [HFN Jun '17], so there's even a slight price reduction.
DS Audio cartridges certainly possess a family sound. Seasoned audio enthusiasts might agree that all the various types – MM, low- and high-output MC, strain gauge, Decca/London, moving-iron, moving-flux, and in this case optical – all exhibit specific characteristics. Cantilever material and stylus profile offer some differentiation within a given range and so it is here, in part, with the new DS 003.
Match Points
Fitted to the DS 003 are an aluminium cantilever and line-contact stylus, contrasting with the outgoing DS 002 (same cantilever but Shibata stylus) and the Master 1 [HFN Dec '17] with its sapphire cantilever and Micro Ridge stylus. It's also possible to 'mix 'n match' within the DS Audio catalogue as all the company's cartridges work with all of its energisers, so in reduction ad absurdum, one could feed the £13,795 Grand Master [HFN Feb '21] into the £1481 DS-E1 [HFN May '19] energiser, or vice versa – the £1162 DS-E1 cartridge into the massive two-chassis £39,900 Grand Master energiser.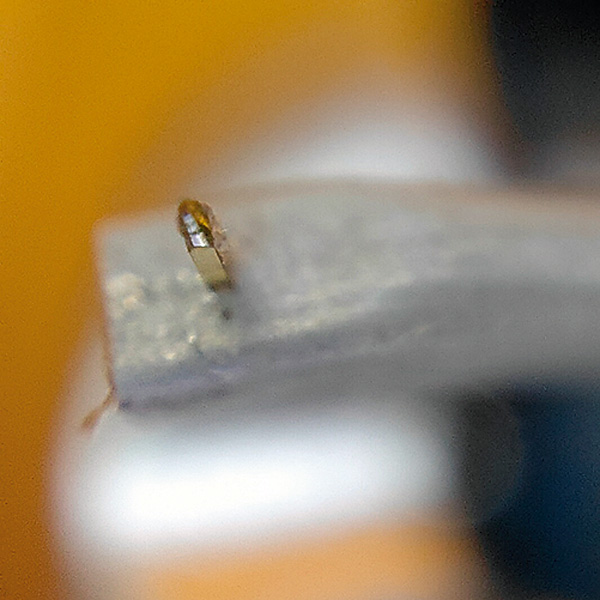 I tried the DS 003 with both the DS-E1 and Master 1 equalisers to gauge the performance of the DS 003EQ, which sits in between them in the catalogue. It's worth noting that existing owners of a DS Audio pick-up or equaliser can purchase either the DS 003 cartridge or DS 003EQ equaliser separately, the cartridge costing £2298, the equaliser £3147. Purchasing them together saves £450.
I find the differences between DS Audio cartridges to be far greater than the differences between the various energisers/equalisers. Suffice it to say, each cartridge works perfectly with its matching energiser in terms of value and overall balance, but don't let that stop you from purchasing, say, an DS-E1 cartridge with a DS 003EQ, or a Master 1 with a DS-E1 energiser.
Company President Tetsuaki 'Aki' Aoyagi has confirmed there's a trade-in policy for owners who wish to upgrade cartridge or energiser, so you will never be stuck with either, as each can accommodate the upgrading of the other.
As for the differences between the DS 002 and DS 003, the latter really is a new model rather than a refinement. It represents the 3rd generation of DS Audio's optical technology [described in great detail by Editor PM in all our previous reviews] and employs the main cartridge mechanism from the flagship Grand Master.
Light Work
Cantilever and stylus mark the territory between the two, as does body material. The Grand Master uses a diamond cantilever and Micro Ridge stylus, with a body of 'ultra duralumin', while the DS 003 uses the aforementioned aluminium cantilever and line-contact stylus, with aluminium body. Inside the DS 003 is a re-designed optical system with independent LEDs and photo-detectors for the left and right channels, providing a claimed increase in output voltage from 40mV to 70mV. DS Audio also claims an improved signal-to-noise ratio and reduced crosstalk.
A smaller beryllium shading plate [this modulates the light falling on the photocells] brings a 50% weight reduction, down to 0.74mg, with a substantially different shape. This is said to be less than 1/10th of the mass of an MC cartridge's core and coil system. The DS 003's internal wiring is also 1.6 times thicker than in previous models, to lower its impedance.
As for the DS 003EQ, DS Audio has increased the thickness of the PCB from 1.6mm to 2.0mm and copper foil from 35μm to 70μm over that of the DS 002 equaliser. The DS 003EQ provides four levels of cut-off for the low-frequency range, via two sets of RCA outputs and a two-way toggle selector.
New Ears
Aside from the shallow body, which will either necessitate lowering the arm (with care not to foul the LP edge with tapered tonearms) or to use spacers, the DS 003 is incredibly straightforward to deploy. The pins are colour-coded, and the tracking force is absolutely spot-on at 2.1g.