Yamaha A-S3200 Integrated Amplifier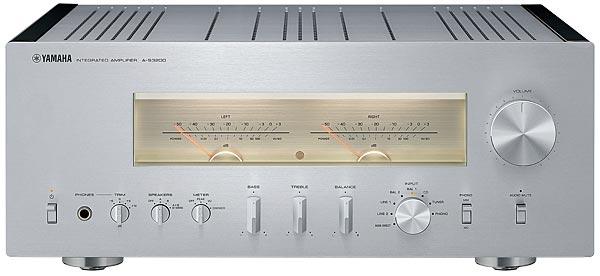 Seven years after Yamaha moved into high-end price points with a flagship, all-analogue integrated we look at its latest offering and discover 'retro' with 21st century sound
Big, bold and unashamedly old-school with its silver finish – black is available as an option – polished piano black side panels and large illuminated meters, the £4999 Yamaha A-S3200 is the flagship of the brand's integrated amplifier range, which kicks off with the modest £200 A-S201.
Perhaps Yamaha isn't foremost in the minds of contemporary hi-fi buyers, with a number of brands way ahead of it in terms of customer recognition, but that's something of a shame. From the operation of the controls to the overall finish, its products are more than a match for the likes of Denon, Marantz, et al, while exuding a class all of their own.
That's certainly the case with this big integrated, weighing in at the better part of 25kg and with a quoted output of 100W/8ohm. True, at first glance there's little to set this latest model apart from the A-S3000 it replaces [HFN Nov '13], but then that's no bad thing – for the buyer looking for a high standard of performance without resorting to the multi-box pre/power convention, there's much to like here.

Living Large
In fact, Yamaha has been making amps like this for a good while, not least because big integrateds are especially popular back home in Japan – their space-saving ability a boon when compared with a rack of separates. The A-S3200 also finds itself newly on-trend in the US and Europe with the arrival of similar products from a wide range of rivals, not least of which is Rotel's revived Michi brand [HFN Apr '21].
I guess part of that reflects the current downsizing/simplification trend, but that's not to say Yamaha is giving up on pre/power thinking. Indeed, this new model is part of the company's flagship 5000 Series range, which also runs to the £6499 C-5000 preamp and similarly-priced M-5000 stereo power amp [HFN Aug '20], the £6999 GT-5000 turntable [HFN Oct '20] and standmount NS-5000 speakers, yours for £15,999 a pair [HFN Jun '17].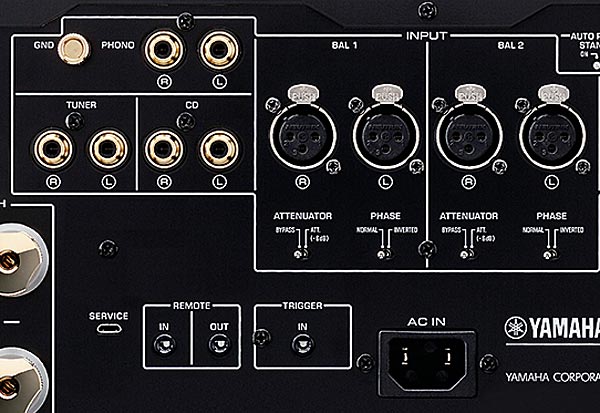 The line is certainly based on solid foundations with Yamaha going back well over a century, and able to claim that it invented the term 'hi-fi' way back in the 1950s. This helps explain why the A-S3200 feels rock solid when you unbox and install it, and then goes on to impress with its combination of flexibility, precision and performance.
In designing this amplifier, the company has avoided the temptation to load it up with facilities such as digital inputs and multiroom capability – despite the existence of its excellent MusicCast wireless distribution system – and has instead gone for an all-analogue design, complete with MM/MC phono stage and fully balanced working throughout.
Higher Ground
The amplifier is built on a grand scale, from its hefty toroidal transformer through to high-quality speaker outputs fed by very thick internal cabling. This, incidentally, seems to be one of the major distinguishing factors between the amp and its A-S3000 predecessor, along with improved 'mechanic grounding' via upgraded feet and chassis construction.
True, the Yamaha A-S3200 isn't exactly frill-free: it has two sets of speaker outputs, with A/B/A+B switching, and both tone and balance adjustment. These are on lozenge-shaped controls with a positive centre detent but no separate bypass switch.
The headphone output, meanwhile, has its own trim control, offering -6dB, 0dB, +6dB and +12dB gain, and there are also front panel switches for MM/MC phono selection and muting. As already noted, the switches are not only substantial but well finished, and feel both smooth and positive in operation. This extends to the silky rotation of the amp's volume control too. A slimline metal-cased remote handset is provided, and this is also able to control a Yamaha CD player, such as the £4000 CD-S3000 [HFN Nov '13].
Heroic Meters
One especially slick touch is found when you press the 'mute' button, for rather than an instant cut-off of sound, the volume just fades away. Then there's that pair of illuminated power meters along with a dimmer and the ability to turn them off. As PM notes in his lab report, these are not pure retro decoration but are very accurate at displaying the amount of power the amp is delivering into 8ohm.