Wilson Audio LōKē Subwoofer Page 2
I was in the middle of listening to large orchestras with sufficient grandeur down below to access the lowest frequencies, but I wasn't taking any chances: I listened first to open-reel tapes as the bottom octaves massacre any other source I have heard.
Although Guy Lombardo is considered 'lightweight' by snobs, the nether reaches of Your Guy Lombardo Medley Vols 1 And 2 [Capitol Y2T 2239] are far deeper than you might expect. This is 80 minutes of jauntily played standards that would have most of you running screaming from the room, but, hey, I guess I'm just in touch with my inner ballroom gigolo. Whatever the reasons for my newfound love of schmaltz, the already-majestic scale of Wilson's Sasha DAWs was audibly enhanced by an added sense of weight.
It is important to stress that one needs to set up the LōKē with not just care, but restraint, because it is so easy to succumb to, or be charmed by, the sudden onslaught of excess bass. This is even more critical a requirement if the LōKē is augmenting smaller speakers that actually need the support; Sasha DAWs do not. That said, the LōKē enriched recordings with noteworthy, virtuoso bass, such as that heard on Gregg Allman's Laid Back [Analogue Productions APP 091 LP].
Contrasting his re-recording of The Allman Brothers Band's 'Midnight Rider' is a moot pursuit, as both have their merits, but Gregg's version seems to have a more loping bass element, and switching in the LōKē had one specific effect: it added to its prominence (or perhaps that should be presence), making the basslines easier to follow.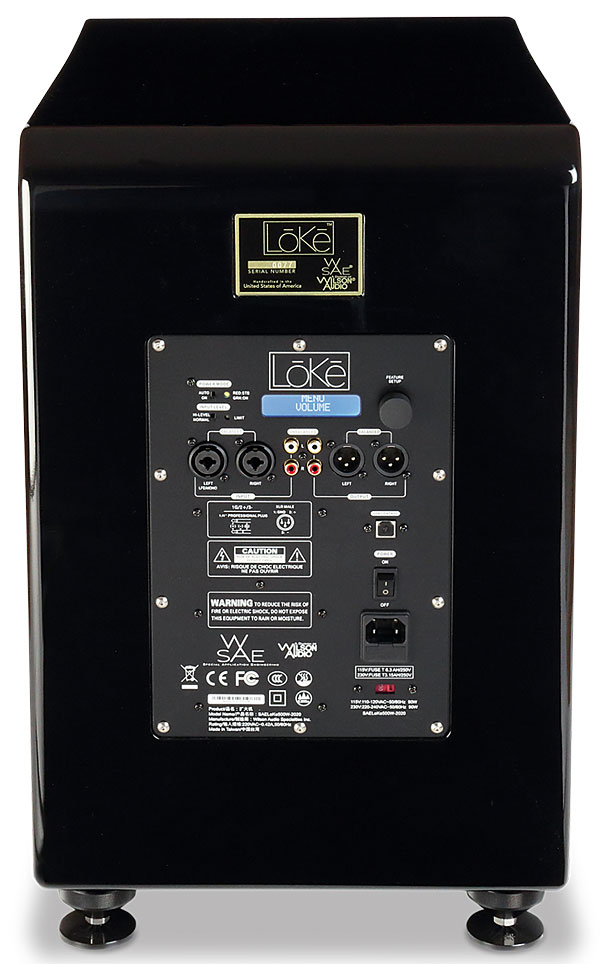 This turned out to be the primary benefit of adding a LōKē sub to speakers like the Sasha DAWs which don't actually need it. My recall of Sophias and Sabrinas in my room suggest that they may enjoy more of what the LōKē has to offer than the much larger Sasha DAW, but equally, I never felt either of them to be bass-shy either.
Bring On The Beeb...
Subwoofers, like surround sound – subtle surround, not grotesque – both reveal their worth by their removal. It's an old salesperson's gambit: you start a demo with the sub or surround speakers switched on, letting the listener get used to the sound. Then switch off either and the effect is – nine times out of ten – a sale. While this worked up to a point with the LōKē and Sasha DAW, the latter is so eloquent in the low-end that the subtlety was almost too elusive. It was time to dig out a mini-monitor known for rejecting attempts to add a subwoofer to it...
Admittedly, Daryl Wilson probably didn't have BBC LS3/5As in mind as potential candidates for marriages with a LōKē. And while I have enjoyed dedicated subs for LS3/5As [see HFN Oct '21], I still prefer to listen to them au naturel. But what the heck: I set the LōKē to a 70Hz crossover with the Falcon Acoustics 'Gold Label' LS3/5As [HFN Dec '18], turned down the LōKē's output level, and fed it The J Geils Band's eponymous, peerless debut LP [Speakers Corner/Atlantic SD8275].
If you haven't heard this recording, you need to know that the bass content is a three-pronged attack: Seth Justman's Hammond organ on top of Danny Klein's bass guitar and Stephen Bladd's percussion, which adds up to a rhythm section to match The Rolling Stones at their best, and a mass of bottom octaves that's almost a haptic event.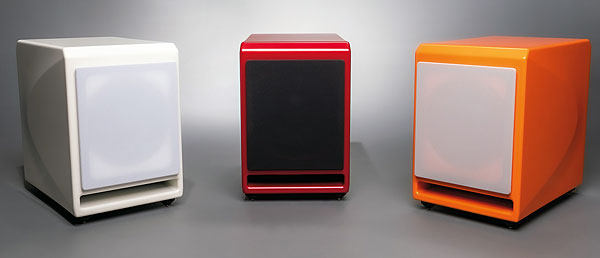 All Shook Up
But let me put it another way: my wife ignores my hi-fi activities the way any long-suffering spouse disregards their other half's obsessions. However, when Betty Kessler says, 'Have you changed your system? I could feel the bass', then something serious is afoot. Note that she said this when I was playing the LS3/5As with the LōKē, not the Sasha DAWs. I could hear the liberation of the LS3/5As in the Geils LP, an album I have played dozens of times. It wasn't an increase in detail or information, because the LS3/5As already have those down pat. No, it was like jabbing them with a syringe full of steroids. This box rocks. Call it 'Thor's Ball-Peen Hammer'.
Hi-Fi News Verdict
Having lost count of the powered subs I've tried, I thought there were no surprises remaining but the LōKē turned out to be less brand-specific and more universal than Wilson may have intended. The Sasha DAWs barely exploited it in my room, so TuneTot owners craving more bass are the most likely to benefit. But don't think this is a Wilson-only subwoofer: the transformation with LS3/5As was near-miraculous.