Traffic: John Barleycorn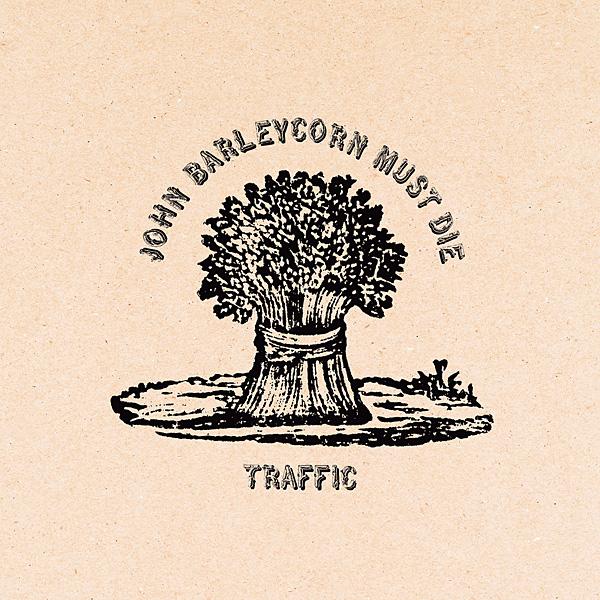 Buy this reissue for the title track, says Steve Sutherland, but who was John Barleycorn? The unsparing details will be no surprise to all who have seen The Wicker Man…
Police Sergeant Neil Howie steps inside the bakery. He has flown here, to Summerisle, a small, remote Hebridean island, on a one-man seaplane to investigate the whereabouts of Rowan Morrison, a young schoolgirl who's reported missing. He's been to the school, the church, the library, the pub, the graveyard, even to the Laird of the island's manse, but every local he questions is infuriatingly vague, reluctant to divulge any helpful information.
A Bloody Tale
While the residents prepare for their May festivities, Sgt Howie, a devout Christian with a solid sense of duty, is now going door to door looking for clues. He addresses the baker who, it seems, is busying about adorning his costume for the celebrations ahead. He then shows the Sergeant a large loaf of bread shaped like a man.
'Who is it?' asks the Sgt. 'John Barleycorn', replies the baker. 'The life of the fields.' Old John, it seems, has been around pretty much since the dawn of time, celebrated in song at least for as long as humans have been practising agriculture.
His name crops up in Elizabethan texts and a 16th-century Scottish ditty called 'Quhy Sowld Nocht Allane Honorit Be' celebrates him in the guise of Allan-a-Maut, aka Alan of the Malt, a character created to personify the process when barley is made into beer and whisky.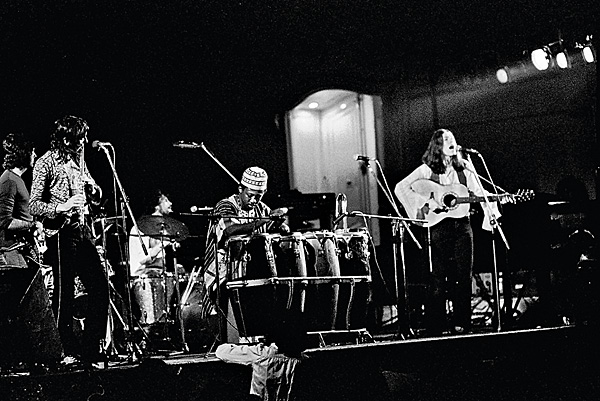 The first printed mention of JB by his actual name can be found in a 1624 broadside which begins: 'A Pleasant New Ballad to sing/Evening and morn/Of the Bloody murder of Sir John Barleycorn'. And in 1782 Scots poet Robert Burns turned his hand to the tale, creating three kings who, 'hae sworn a solemn oath/John Barleycorn should die'. And what they do to him is not for the faint-hearted.
First they, 'took a plough and plough'd him down/Put clods upon his head…' In other words, they buried him alive and assumed that would do him in. But Spring showers came and he rose from his grave, and the Summer sun strengthened him with spears around his head.
Autumn's chill, though, laid him low, pale and weakened, whereupon his enemies attacked again, taking up sharpened blades and cutting him off at the knees. They bound him to a cart, a captive for all to see, then laid him on his back and pounded him with cudgels. Still not satisfied, they then hung him up in sore agony before they took him to a dark pit full of water and chucked him in, leaving him to drown.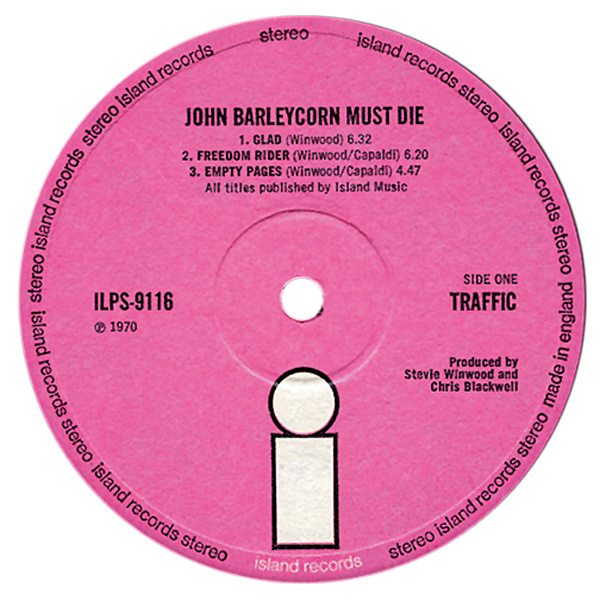 Bountiful Booze
But even then they weren't done: they later hauled him out and, 'wasted, o'er a scorching flame/The marrow of his bones', until a miller arrived who 'crush'd him between two stones'. The poem goes on to conclude: 'They have ta'en his very heart's blood/And drank it round and round/And still the more and more they drank/Their joy did more abound...'.
There are loads of fascinating articles that link John Barleycorn's saga to the druids and paganism and the notion of blessing the harvest – offerings to the gods to ensure on-going annual fertility. There's an obvious Christian link here too, as John Barleycorn becomes born again, his blood a gift of redemption, and flowing bountifully for us in the form of booze.
And he crops up again, quite literally, in corn dollies. It was believed that the spirit of the corn lived among the fields and when they were harvested, the spirit would become homeless. So the last sheaf cut was fashioned into a human shape and kept safe through the winter, home to the spirit, until it was ploughed into the first furrow of the new season.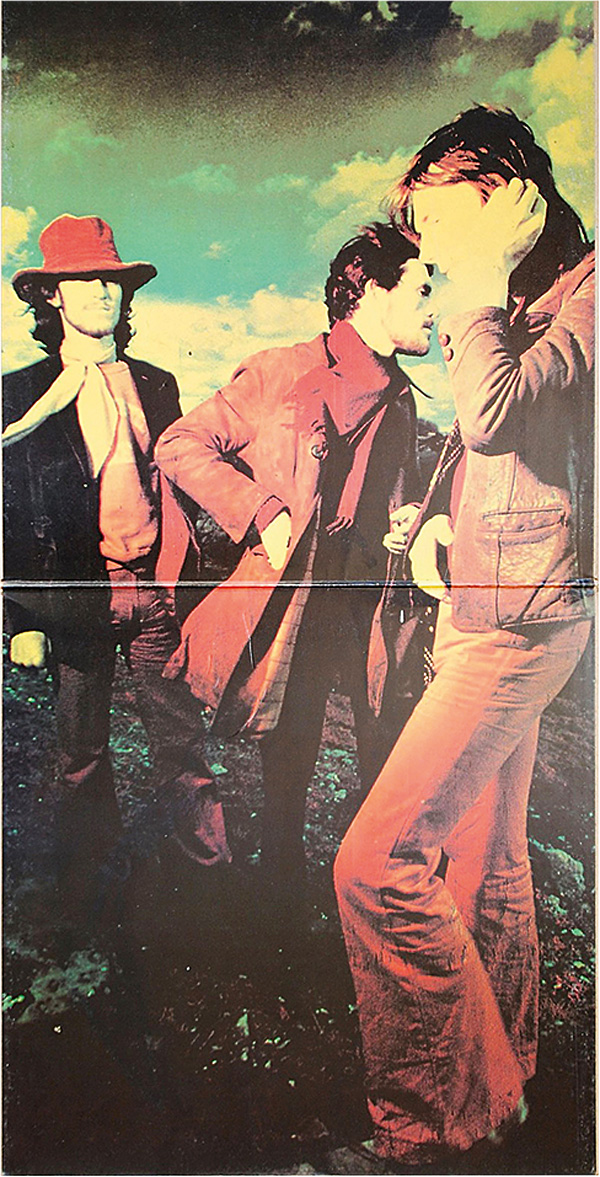 And all of this is what bewitched and inspired Steve Winwood to create the title track of the album we're here to talk about. Winwood had recently accidentally resurrected Traffic, the band he'd knocked on the head a year previously, after a disappointing super group forage with Eric Clapton and Ginger Baker, late of Cream, and Rick Grech, nicked from Family, under the collective moniker Blind Faith. Clapton had bailed on the band, all jittery about fame and fortune, so Winwood, now still only 22 years old, decided to fulfil his recording contract with a solo LP on which he'd play all the instruments and which would nominally be called Mad Shadows.
Traffic Alumni
But playing alone he found no fun at all, so first he hauled his old Brummie percussionist Traffic buddy Jim Capaldi back onboard to add some sparks, and soon after this another Traffic alumnus, sax/woodwind wizard Chris Wood was also back in the fold. Conspicuous by his absence was Dave Mason, who'd been in and out of the group in the past few years, largely due to his Claptonesque aversion to commerciality and his inverted snobbery when it came to having hits.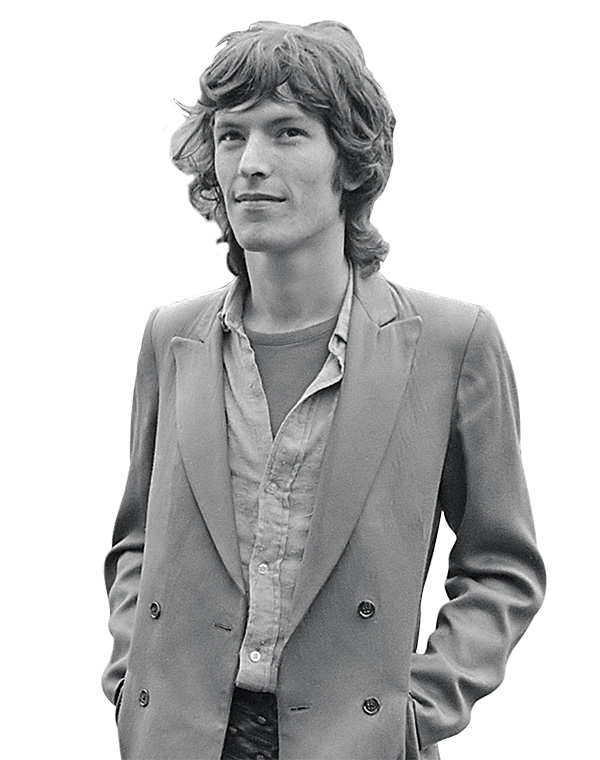 Mad Shadows actually wound up being the title of a Mott The Hoople album while our three reconciled buddies commenced working on what turned out to be Traffic's fourth LP. The eagle-eyed among you will doubtless have spotted the emphasis being heaped upon the title track. Well, to be brutally honest, it's the sole number out of the six that deserves to be considered anywhere near the band's best.
Opener 'Glad' is a jazzy instrumental that meanders between piano and sax to no great avail. 'Freedom Rider' is a limp-along B-side filler that never really takes off, 'Empty Pages' is the sort of soppy, tasteful MOR ballad that Winwood lucratively retired into in the mid '70s once Traffic had run their course. Then, unfortunately, 'Stranger To Himself' and 'Every Mother's Son' kinda drag.
Which leaves the title track alone to fight the album's corner, lyrically borrowing liberally from the Robert Burns poem in a delicate psych-folk acoustic/flute haze that harks back to Traffic's trippy '40,000 Headmen'.
This is a seriously cool and contemporary treatment of traditional material right up there with Fairport Convention's 'She Moves Through The Fair' and 'Reynardine', agelessly, resonantly spooky. Which reminds me: we should resolve the issue of Sgt Howie.
He is, of course, the hapless protagonist of Robin Hardy's 1973 unsurpassed horror movie, The Wicker Man, brilliantly played with clenched-jawed intensity by the late great Edward Woodward, his awful sacrificial fate every painful flinch the match of our poor John Barley's.
Re-Release Verdict
Co-produced by Steve Winwood and Chris Blackman, this July 1970 release came on the Island Records label in the UK [ILPS 9116]. Produced in London's Olympia and Island Studios in the spring of that year, it went on to peak at No 5 in the US Billboard chart. Much reissued since, the album is now available as a UMC-Island 180g pressing [7751256] with Mike Sida's original artwork, separated from the 2019 remastered Traffic – The Studio Albums 1967-74 box set. HFN