Sun Studios Memphis
Elvis Presley, Johnny Cash, Jerry Lee Lewis... Steve Sutherland tells the tale of a studio housed in an old auto glass repair shop that is now called the birthplace of rock 'n' roll
Surely the most charming argument in the whole of cinema history is the one between the two impossibly stylish Japanese teenagers in the opening segment of Jim Jarmusch's 1989 indie triptych Mystery Train. The lovers are on a pilgrimage from their home town Yokohama to Memphis. Youki Kudoh's Mitsuko is obsessed with Elvis Presley and insists they visit Graceland as soon as their train arrives.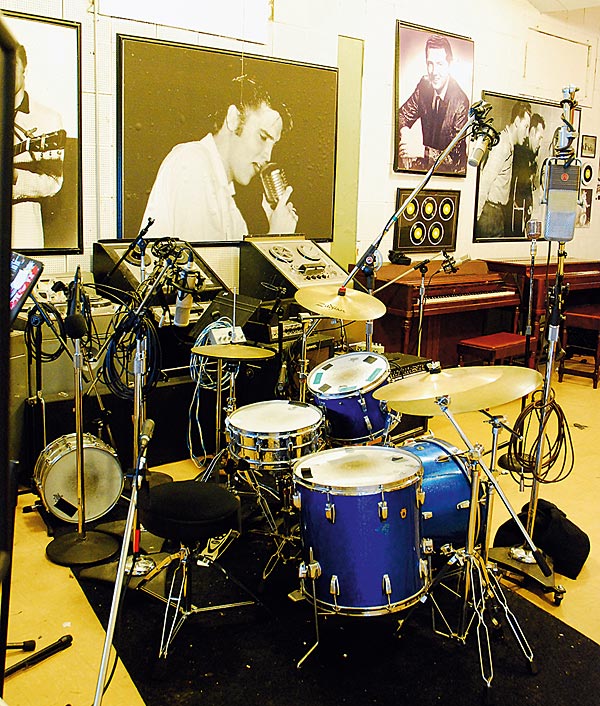 Masatoshi Nagase's chain-smoking Jun disagrees, claiming Carl Perkins was the real king of rockabilly, and is inclined to join a tour of Sun Studio before taking a peek around Elvis' abode. Presley v Perkins. Sun v Graceland. Quite the dilemma. By hook or by crook, they wind up at Sun first and do the very same tour you're about embark on.
Sun Studio is situated at 706 Union Avenue, founded by Sam Phillips, a 27-year-old native of Alabama who'd DJ-ed some and recently worked as an engineer for the local radio station, WREC.
Hey Presto
Under the initial title of the Memphis Recording Service, the studio Phillips founded was situated in an old automobile glass repair shop with a tin ceiling and a layout that he renovated to comprise a front office, a 20x35ft live area and a tiny control room equipped with a portable, five-input Presto mixing console, a few 'coke-bottle' Altec mics, a handful of Shure 55 and RCA-77 D broadcast mics, and amateur Crestwood and Bell tape recorders. The tin roof was torn out and replaced with acoustic tiles, but the sound was still so erratic that Phillips would pace the room one inch at a time, clapping to try to figure out the exact reverb and echo of every single spot in his studio.
He opened his doors on the 3rd of February 1950 and not too long after the tape recorders were supplanted by a portable Presto PT900 machine. However, Phillips was still suspicious of the quality and durability of tape, and recorded most of his earliest commercial stuff to 16in acetate discs, cutting them at 78rpm with a Presto 6N lathe that was hooked up to a Presto turntable.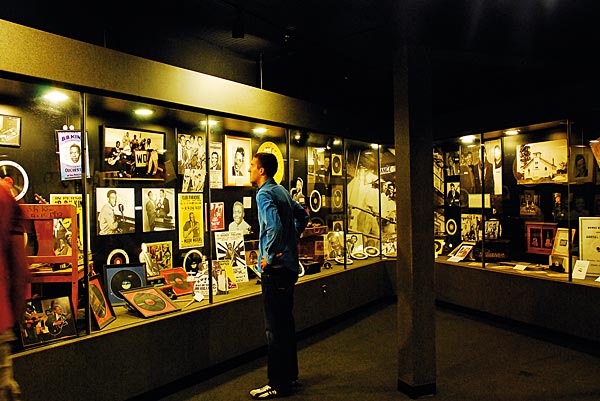 Tough Going
Phillips' aim, he explained later, was this: 'I opened… with the intention of recording singers and musicians from Memphis and the locality who I felt had something that people should be able to hear. I'm talking about blues – both the country style and the rhythm style – and also about gospel or spiritual music and about white country music.
'I always felt that the people who played this type of music had not been given the opportunity to reach an audience. I feel strongly that a lot of the blues was a real true story. Unadulterated life as it was.'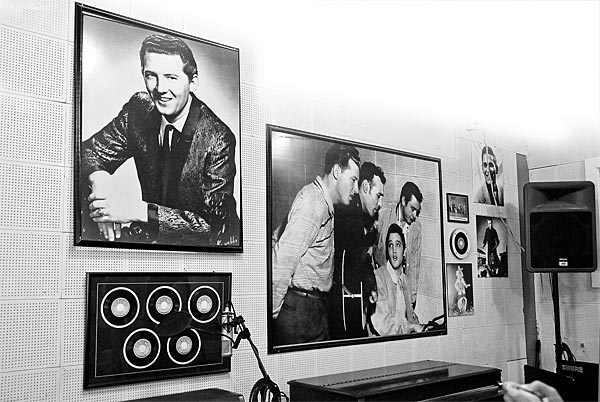 Business was tough going at first. Phillips would record conventions, weddings, choirs, even funerals. He also held an open door policy, allowing anybody to walk in and, for a small fee, record their own disc. His slogan was, 'We Record Anything, Anywhere, Anytime'.
Local musicians began to arrive and Philips had a brief stint trying his hand at running an eponymous record label but that didn't pan out so he soldiered on for the meantime recording artists and then having the results distributed by labels such as RPM, Modern and Chess.
One of these early sessions is now reckoned by many to be the first true rock 'n' roll record ever made. The story goes that a band was en route to the studio from Clarksdale, Mississippi, when the guitarist's (a chap called Kizart) amp fell off the roof of the band's car, ruining the speaker cone. When they arrived in Memphis, Phillips stuffed wads of newspaper into the cone and over-amplified the distorted sound making Kizart's fuzzy guitar riff the centrepiece of a rhythm track that also featured Ike Turner on piano. Then he had the sax player, Jackie Brenson deliver the vocal. Boom... 'Rocket 88', credited to Jackie Brenston & His Delta Cats who were really Ike Turner & His Kings Of Rhythm.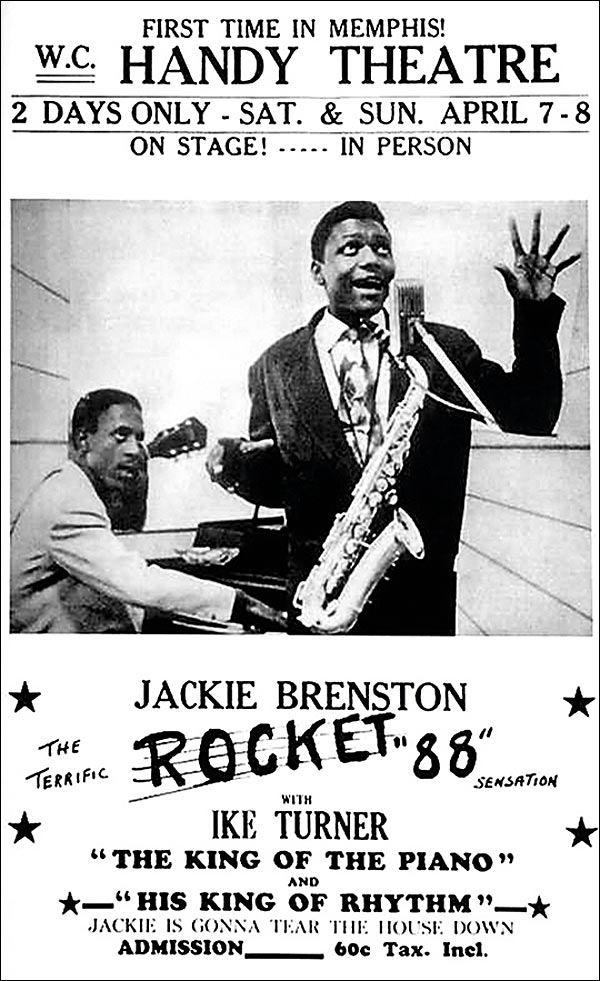 The record went straight to No 1 on the R&B chart when released on Chess in June 1951 and its success encouraged Phillips to take another swing at running his own label so, in 1952, he launched Sun Recordings to release the unique sounds he was cooking up in his studio.
Upgrading his equipment, the Presto was replaced by an RCA 76D radio console while a pair of Ampex 350 tape machines helped create the famous Sun sound by bouncing the signal from a console model to the rackmounted version with a split-second delay between the two. This is what produced the famous snapback effect, which was Sun's most closely guarded secret.