Strawberry Studios Page 2
'It was very tiny, with some stereo equipment and the walls lined with egg boxes to provide sound insulation', Stewart recalled. 'There was a makeshift sort of control desk tied together with Sellotape and string, but it was good enough for what I wanted to do – and it was the only studio near Manchester.'
It was an office building that had once been an illegal boxing venue and, during the war, a factory for making detonators for the military, so the studio was a complete rebuild which from then on was remodelled constantly as equipment and the needs of its clients changed.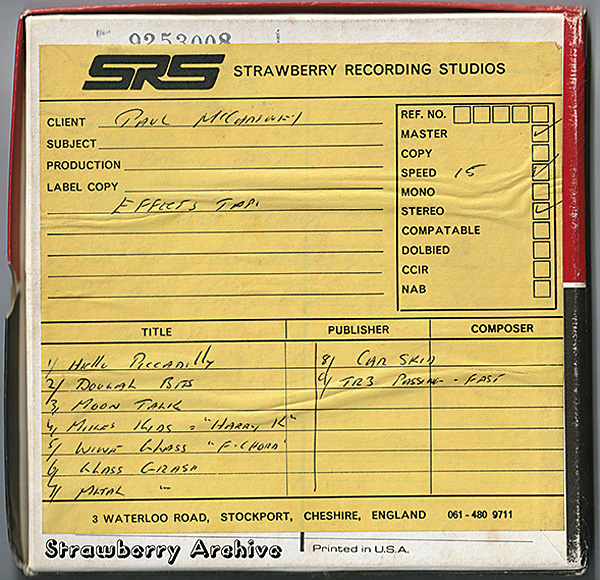 Something of a prodigy, Gouldman had written 'For Your Love' for The Yardbirds, 'Bus Stop' for The Hollies, 'No Milk Today' for Herman's Hermits, and tons more and was currently working for the Kasenatz-Katz music organisation in New York. By hook or by crook, the company was then persuaded to base its UK operations with Strawberry in Stockport.
Stomping Chant
Meanwhile, Stewart brought in his good friends Kevin Godley and Lol Creme. After releasing a number of tracks under various guises, 'Neanderthal Man', a novelty stomping chant, recorded under the band name Hot Legs, suddenly hit No 2 in the UK chart.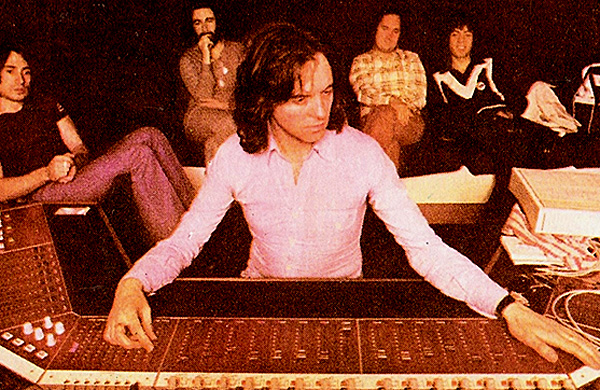 Gouldman joined the crew and the four of them began work together mainly as producers until in 1972, under the new name, 10cc, they released 'Donna', which was another No 2 in the UK. The band's 10cc, Sheet Music, The Original Soundtrack and How Dare You! albums were subsequently all recorded at Strawberry, as was their 1975 No 1 single 'I'm Not In Love'. The quartet ploughed the majority of their profits back into the studio so it graduated from a four to a 24-track recording facility.
In 1974 Paul McCartney popped in, while other clients included Neil Sedaka, The Syd Lawrence Orchestra, and The Bay City Rollers (their 1975 numero uno 'Bye Bye Baby' was recorded at Strawberry).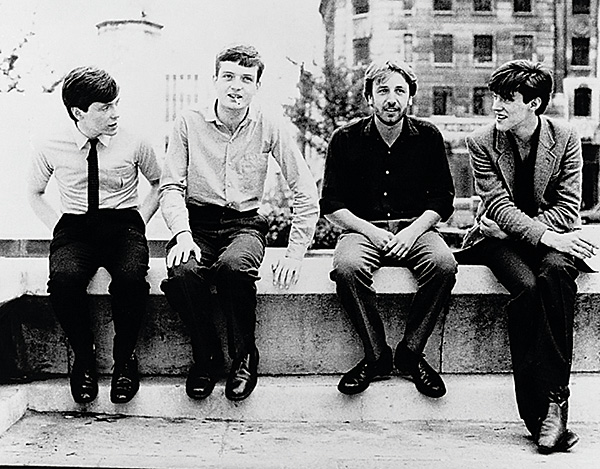 Wraparound Sound
Pride of place in the studio in the mid-1970s was a custom-built Helios 26-channel, 24-track console. Its layout was designed by Tattersall and Stuart. All the controls were within arm's reach, as the desk was angled round in a semi-circle. It even had a built-in cigarette lighter because, as Tattersall said: 'If it's four in the morning and nobody has any matches, where do you get a light?'. There were two Studer A80s and a B62 plus a 24-track Studer set into a recess in the wall. Additional extras included a Cooper time-cube and EMT stereo echo plates.
By this time, Strawberry was falling victim to its own success and the schedule was getting a mite overbooked, so in '76 10cc invested in a second studio, Strawberry South, a former cinema in Dorking.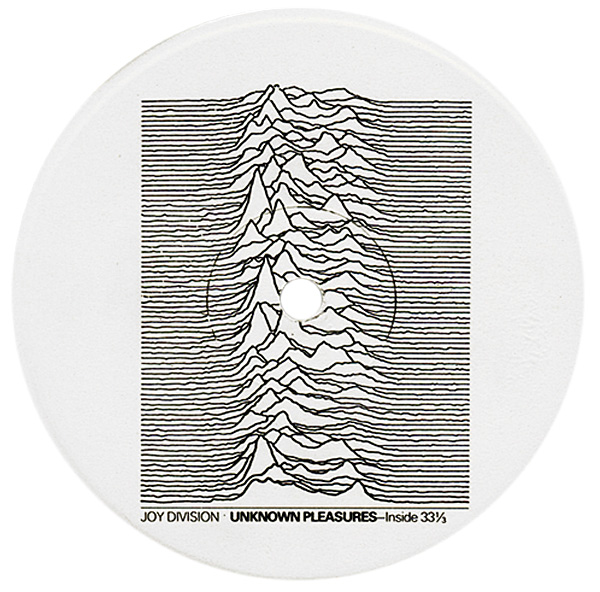 All Sorts Of Gear
By now Strawberry was buzzing with new local talent. One of these local outfits was Joy Division who recorded their legendary debut album Unknown Pleasures at the studio with Martin Hannett at the (out of) controls. Hannett was an undisputed sonic genius who created amazing alienating atmospheres for Joy Division's amazing alienated songs. He also, as you've probably gathered by now, liked his drugs, especially heroin.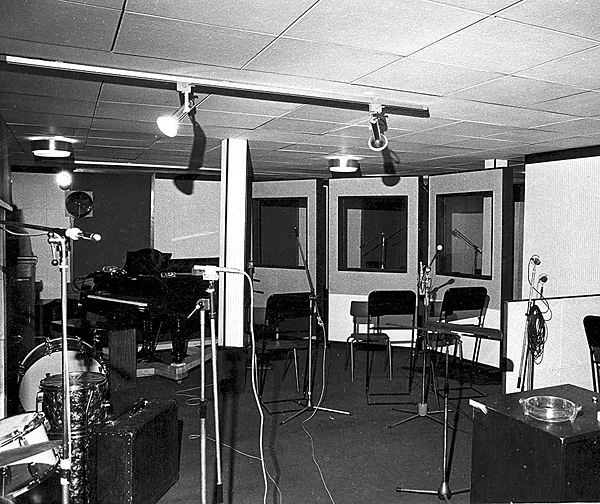 Joy Division member Bernard Sumner recalls: 'I'd never seen a studio like it in my life; it was packed with all sorts of gear, way over spec for a band like us. I'd look around in awe, thinking that you could make a record with all this, never mind the guitars... Mad as it might sound now, it took us just three weekends to record Unknown Pleasures... Some of the overdubs were quite wacky, such as Martin recording smashing glass and the sound of the building's lift shaft.'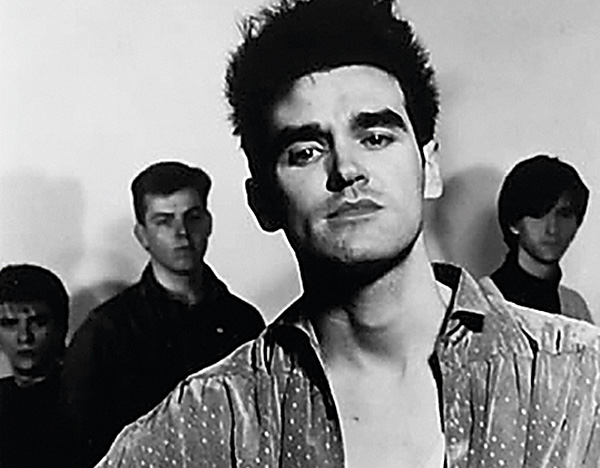 Others who graced Strawberry with their efforts included Buzzcocks, whose 'Everybody's Happy Nowadays' was produced and mixed there by Martin Rushent in 1979; The Smiths whose manager Joe Moss funded the band a one-day Strawberry session on the 27th of February 1983 to record and self-produce 'Hand In Glove'; and The Sisters Of Mercy who did their debut album First And Last And Always there in June and July of 1984 with Dave Allen producing.
Final Jam
Then there was Pauline Murray, an early incarnation of The Stone Roses, Happy Mondays and even The Ramones, who rocked up in 1981 to lay down some of their Pleasant Dreams LP. But as with many studios, the advent of digital home recording meant that business began to fall away. 10cc sold their interest and in 1986, the neighbouring Yellow Two recording studio took over the running until it eventually ceased operation in 1993, leaving Strawberry to the ghosts.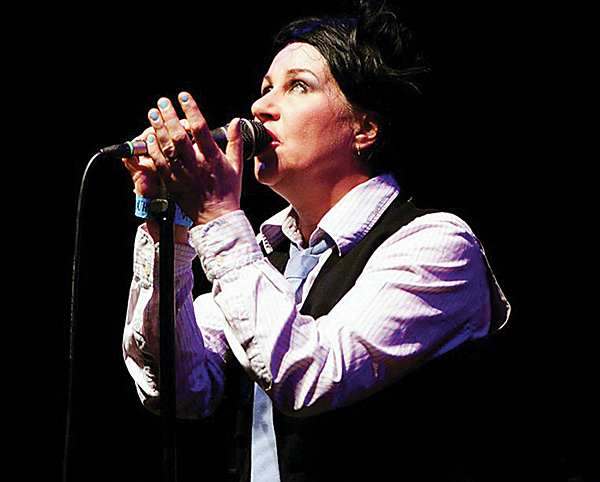 One of whom is Martin Hannett who passed away in 1991, aged only 42. Legend has it that while he was recording Joy Division at Strawberry, he dropped off over the mixing desk and suddenly awoke in a panic.
'What's that? What's that gold shiny thing? It's not a halo is it? I'm not dead. Am I dead?', he said.
The band's singer Ian Curtis sighed and said, as patiently as he could: 'No Martin, it's a gold disc. 10cc's "I'm Not In Love"'. 'I'm not in 10cc am I?' asked Hannett. 'No Martin', said Curtis. 'You're not in 10cc. You're in Stockport.'