Steve Winwood: Arc Of A Diver Alternate Format Discography
Alternate Format Discography
Want to scour the world and spend eternity seeking out all possible variants of Arc Of A Diver? Just bear in mind that there are over 105 editions available in various formats. However, you might find our handy-dandy run-down of the most significant variants fulfils your requirements.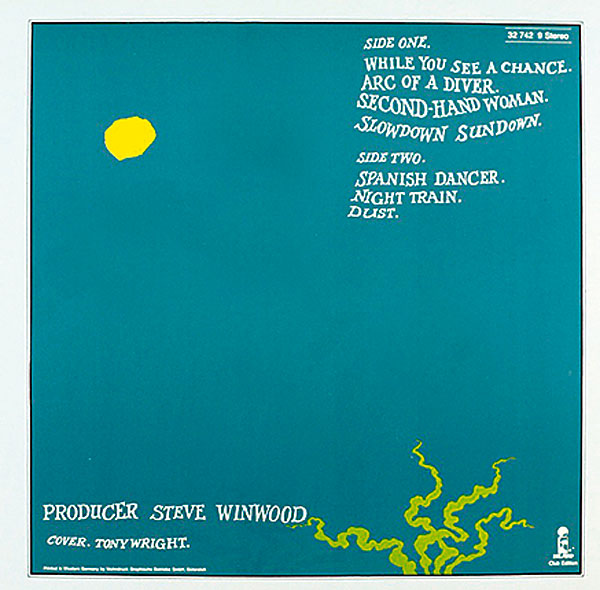 ORIGINAL VINYL (1980)
Although recorded entirely at Winwood's Netherturkdonic home studio, mastering of the album was entrusted to The Sound Clinic, an Island-owned facility in Chiswick, West London. The mastering engineer was the well-thought-of John Dent, whose name appears in the runout groove as Jonz. This edition [Island Records ILPS 9576] is often praised for its warmth and the openness of its sound.
8-TRACK CARTRIDGE (1980)
Regular readers will already know my low opinion of 8-track cartridges. This one [Island Records M8 9576] is no different. The track order is jumbled and two songs, 'Spanish Dancer' and 'Slowdown Sundown', are spread over separate sections of the tape loop. Avoid…
CASSETTE (1980)
When Island Records was pushing its short-lived One Plus One chrome cassette series, Arc Of A Diver also appeared in that format, with the whole album on one side, so punters could record whatever they wanted on the other [Island ICT 9576]. This was a neat marketing ploy, but one that never took off.
FIRST CD (1987)
Issued to tie in with Island's 25th Anniversary, this remaster [P32D-25001] is highly thought of and, as far as one can detect, it is sonically identical to the MFSL Gold CD edition released six years later [UDCD 579]. You don't need me to tell you that it's one worth checking out.
MINI LP REPLICA (2008)
The fact that this is an SHM-CD (Super High Material) release does not impress me in itself. However, I have an irrational soft spot for this cardboard-sleeved mini LP format [Island UICY-93690], as it takes up less space on my shelves.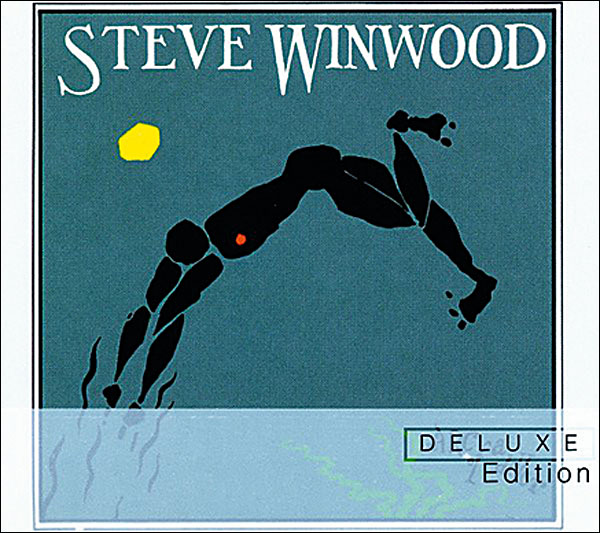 DELUXE EDITION (2012)
This was remastered by Loud Mastering of Taunton, UK, run by John Dent who mastered the original vinyl. A Digipak in a slipcase, it's quite a pretty package. Bonus tracks consist of just four radio edits of album tracks. Also included, however, is an enjoyable BBC Radio 2 documentary about the album [Island Records 5339903].
PLATINUM SHM-CD (2014)
This is an expensive Japanese-originated artefact presented in a mini gatefold card sleeve replica of the original LP, with original obi, plus a boxed booklet. The disc is a straight transfer from the original master tapes but, for my money, the jury is still out on whether Platinum SHM-CDs are significantly superior in sound quality [UICY-40066].