Star Potential Also in HFN this month
Also in HFN this month in 1997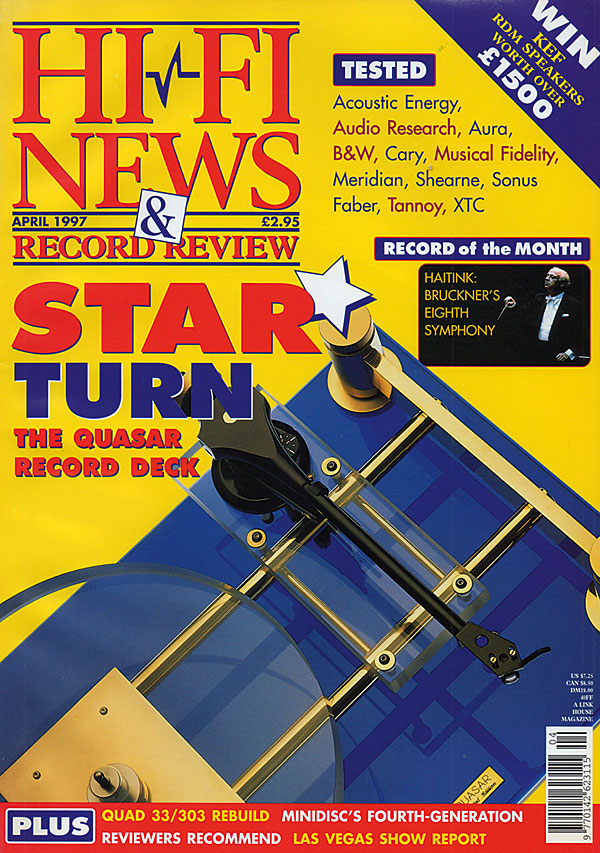 OPERATION DESERT STORM
Ken Kessler reports from the 30th annual CES in Las Vegas.

DCC RIP PART TWO
Why did DCC fail? The inside story, concluded by Barry Fox.

HOT COMBINATION
Martin Colloms hears the LS15 preamp and VT100 power amp from Audio Research.

COMBINED FORCES
Peter J Comeau on pre/power amp combos: the Aura CA200/PA100, Meridian 502/557 and Shearne's Phase 6/Phase 5.

FORMAT SMASH
Paul Miller takes Sony's new budget MDS-JE500 MiniDisc recorder to task.

GOING TO YOUR HEAD
Trilogy has created a new head amp for MC cartridges, the 905. Ken Kessler listens.

XTC FOR TWO
The XTC PRE-1 and XTC POW-1 are a new amplifier pair from Orelle's 'high end' brand. Martin Colloms lends an ear.

THE X-FACTOR
Musical Fidelity's new X-DAC might be just what's missing from your CD-playing system, reckons David Berriman.