Space age CD Also In HFN This Month
Also In HFN This Month In 1990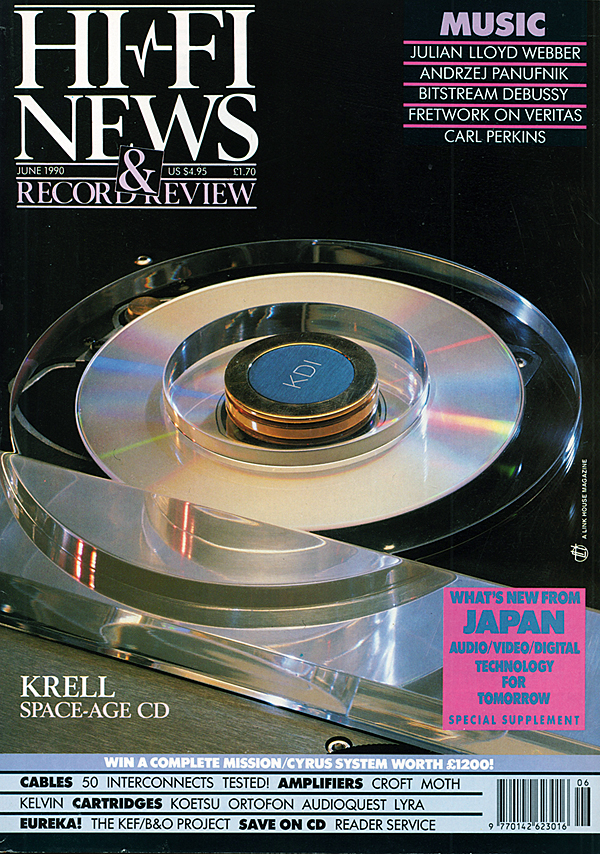 DIGITAL DISCOURSE
Dr Malcolm Hawksford looks at oversampling (or resampling) in both recording and CD replay.

WHICH CROFT?
Ken Kessler reviews a pre/power amp from a range that provided us with an unbeatable budget valve preamplifier: the Mega Micro and Series 3 OTL.

BITSTREAM ON A SHOESTRING
Paul Miller on a new incarnation of Kelvin's successful integrated amplifier, with DACs built in – the Kelvin Digital.

THIRTYSOMETHING
Richard Black tests and hears all the pre- and power amplifier modules in the Moth 30 Series.

IMMORTAL COILS
Ken Kessler rounds up the latest and greatest moving-coil cartridges: Ortofon MC3000 Mk II, Rowland LH, AudioQuest AQ7000, Lyra Lydian, Ken Chan Koetsu and the Koetsu Red K.

ATC SCM20 speakers
Long-awaited 'mini' monitors reviewed by Ken Kessler.

POT POURRI
Sennheiser HD560 Ovation headphones, Roksan Hot Cakes mini-speakers, Musical Fidelity's A470 power amplifier.